Happy Saturday, friends. On this chilly weekend, I'm happy to be sharing a warm, exuberant Green Recovery story from Heather, who writes the blog A Spoonful of Health. You may recognize Heather's name from her many insightful comments, which are especially common on Green Recovery posts. Heather always has something supportive and caring to say about the recovery process, and after hearing about her story through comments, I'm so happy to finally be sharing it with you as a Green Recovery post. I hope you enjoy it, and that it gives you hope. As you'll see, Heather believes firmly that recovery is possible even after a long struggle. If you're in the grips of your own recovery process, perhaps you'll take heart in her words.
Thanks so much for reading my story. My name is Heather and I'm a 28 year old health and food blogger from a small town in SC. I love food, and enjoy it for the first time in my life liberally, but it hasn't always been that way, or been done the healthiest way.
My story with health and food is one that has been an ongoing process. Throughout different tragedies and triumphs in my life, I've learned a great deal about myself, my strength, what I believe in, and how my health has been affected by all of it.
I grew up in a happy household as a child who had wonderful parents, not a great deal of money, but we never hurt for anything, especially love. At the age of ten, I was sexually abused and kept silent for many years. Later at the age of sixteen years old my family suffered financial loss along with a split family when my parents separated and later divorced. Being a teenager, I was concerned with friends, a boyfriend, and working at a new job to buy my own car. I was also way too concerned about my jean size, and was always on a diet, or eating junk. There was never any balance between the two. My self esteem shot pretty low, despite the fact I was known as "the pretty girl" in school. I also found myself trying to find happiness through outward things and truly, inside, always felt at odds with myself, and at odd with life in general.
When I started my freshman year of college, I was sure things would be different.  Not so much. I began suffering depression in a way that almost ruined my life, and had to move back home out of an inability to cope with my past, and with the emptiness I felt inside. I was also starving myself, and binging. I'd eat nothing but fat-free Cool Whip, broccoli, and maybe a salad at points. Then I'd binge on cookies, Poptarts and cereal at night. At that point in my life, I met a wonderful counselor who also noticed that I had eating disorder related issues. I didn't want to hear anything like that, so naturally, I quit going to see her, and went my own route. I had never been too much of a healthy eater during my teenage years. I either ate junk food or restricted myself to the point of only eating once per day. I could cook for other people all day long, but when it came to myself, I fell short of giving myself what I needed. Probably because I didn't really feel I deserved it. The sad part is, I thought that this was normal.
So, at age 20, I got tired of the binging and starving cycle, and finally decided I would become healthy. I started eating  lots of lean protein, cut out starches and sugars and unhealthy carbohydrates, and ate more veggies. I drank more water, and started going to the gym. I was finally so happy with myself, I felt alive, and I was also  proud to be off medication for depression which I was opposed to from the beginning. I also overcame a seizure condition that I had linked to a high glycemic diet, which helped me live a life without medication by removing all high glycemic foods. It worked beautifully, and I was on a high that was unimaginable with health. But things got very out of hand, fast.
Fast forward 6 years and I had dabbled in pageants, modeling and the like and tried to find my purpose through those things. I loved doing these fun things at first because they kept me focused on something besides my issues inside, but eventually, trying to "make it" got the best of me and I had let others' opinions of me evolve me into someone I didn't really want to be, which was insecure, unsure, and misdirected of myself and my life.
I was following the typical " get lean quick" diet, which was basically all low-fat animal based products. Atkins bars, sugar-free jello, sugar-free yogurt, cans of tuna for lunch with mustard, and fish and veggies for dinner, or yogurt and veggies.  I was moody, tired, and yes, very thin.  I was also going to the gym for at least an hour or hour and a half a day, to the point that I developed a huge anxiety if I didn't get to go.
I had also found my way down to a very low weight, which I never meant to do, but everything kind of happened before my eyes. I also never weighed myself, probably out of fear to become obsessed with a number. I ate more now, but was obsessed with low calorie and low carb foods. I didn't even look like an adult woman, but more like a child and I looked horrible. I didn't see it then, but my life took a turn in ways I never thought imaginable.
My father passed away in 2010 and things went further downhill from there. I reached a near death weight after developing orthorexia, until I began to seek help for recovery for an eating disorder, and despite the advice of everyone I knew, I did it without medication, in patient counseling, and eating junk to gain weight. I spent one week in a hospital and decided that route wasn't for me.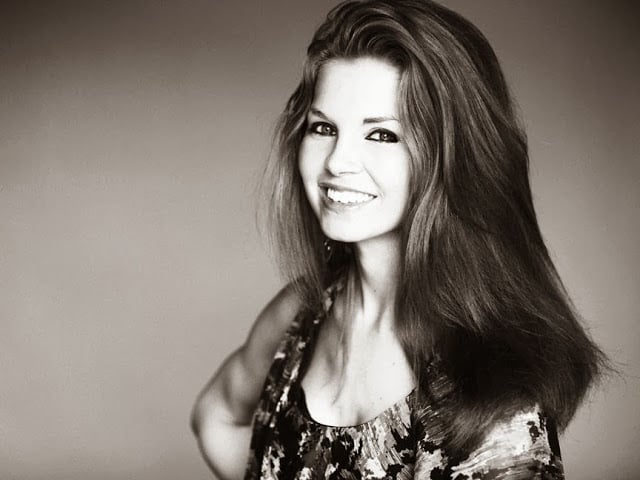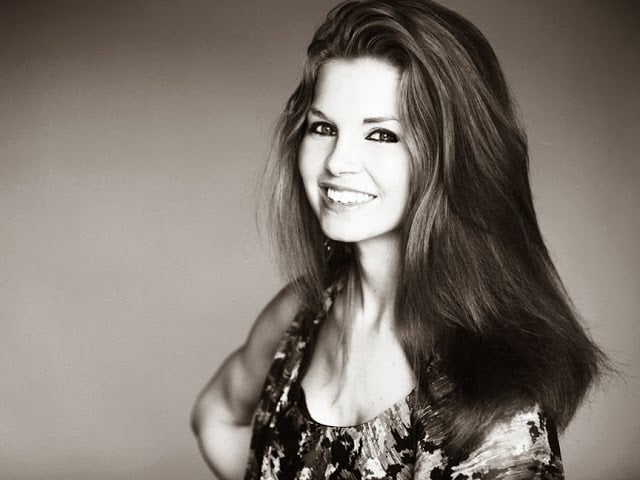 It took 2 years, but I finally recovered, gained 40 pounds, and am now at a very healthy weight, with a very healthy outlook on life.  I also started being more compassionate in how I ate, and it helped me care better for myself too, believe it or not. I chose to eat a more plant-based diet, I eat as humanely as possible, and that works for my hormones, energy levels and mood.
I have severe digestive issues with grains, legumes, fruits and most forms of carbohydrates.  Due to my  long history with epileptic seizures related to glycemic issues, I choose to keep them dormant them without medication, through diet alone, which makes it tough to get enough calories, so I have to eat a variety of higher protein, healthy fat foods, along with plenty of vegetables. I also have history with candida and had colic as a baby, relating to digestive disturbances, making find the right way to eat seem immensely tough for awhile. Regardless of the fact I'm not 100% vegan, I do believe in living a compassionate diet, outside of junk, sugar, grains, red meat,  and processed food. In doing so, I started being able to listen more to my body and what it needed, and allowing it to take care of me, instead of me trying to control it. I'm also still a fitness enthusiast and enjoy yoga, walking, and jogging as my choice exercises.
Deep down I now know that had my life not taken such drastic measures, I wouldn't be where I am today, which is healthy, strong, passionate and ready for what  life has to bring.  I have a great story to tell now, and food is a large part of it because I had to come to terms with myself, and the food I choose to eat everyday to learn what works for me.  However as it always is, food is secondary in my life.  Aside from health and nutrition, writing and creativity have each been a lifelong passion since age 8. My story is much more than food, which is why I started a blog titled A Spoonful of Health.
Writing and encouragement for women and younger girls is a huge passion of mine, and I believe that sharing my story and my past experiences is my purpose. A Spoonful of Health is my testament of a personal story and appreciation for holistic nutrition, a whole foods plant-based lifestyle, physical fitness, and overcoming obstacles through perseverance. I also received my B.S. Degree in Nutrition Dietetics and minored in Journalism, which led me to becoming a health and wellness blogger. My hope for A Spoonful of Health is that my words inspire, encourage and educate others on the benefits of living a healthy, balanced lifestyle.
Thank you for reading my story and if you're recovering from an eating disorder, I promise you, that after a 15 year old battle it truly is possible. Never, ever, ever give up! Life is so much sweeter on this side!
Be Blessed,
Heather McClees Williams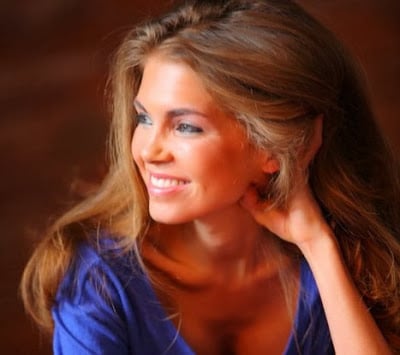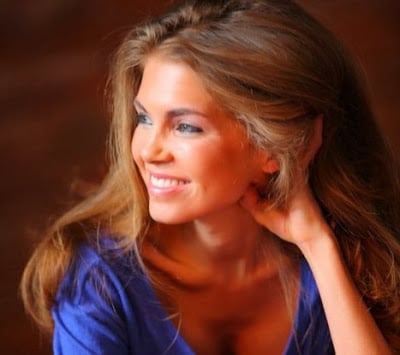 Thank you so much, Heather!
As usual, I found myself nodding in recognition and empathy at many points in Heather's story. I especially liked this: "I started being able to listen more to my body and what it needed, and allowing it to take care of me, instead of me trying to control it." For me, as for Heather, giving my body what it needs, and allowing it to care for me, has been an enormous part of the recovery process. During my disorder, I always felt as though I was trying to tame my body through food or exercise. Today, I'm able to experience it fully, and to listen to it, after so many years of feeling disconnected. It's a wonderful thing, and I am so grateful to have gotten here.
Of course, I still have days where I feel the old temptation to exert some sort of "control," but I recognize them quickly, talk myself through them, and address the reason why that impulse is showing up. That's the recovery process, and it's a set of steps I could not have taken five or ten years ago.
Of course I'd like to hear what you have to say about Heather's story. Please feel free to share, and thank you for reading her words.
xo