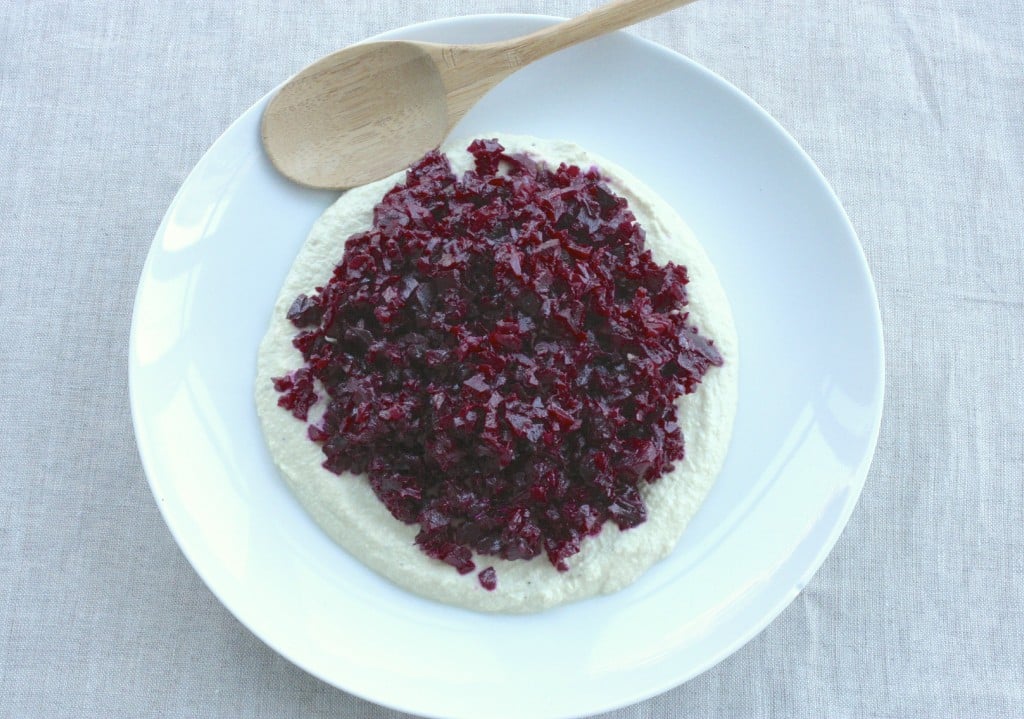 One of the highlights of my recent Portland dining adventures was the beet tartare at Portobello: finely chopped and lightly dressed beets served on top of a pillow of creamy cashew cheese. I thought the it was an ingenious recipe idea, and it was a delicious appetizer. When beets arrived in my Relay Bounty Box last week, it felt like fate. It was time to recreate beet tartare at home.
This recipe is very simple. As soon as you roast the beets, all you need to do is chop them finely and dress them with a little olive oil, lemon, sea salt, and pepper. To roast beets, I like to trim them, wrap them in foil, and then roast them in an oven set to 400 degrees Fahrenheit for 40-50 minutes, or until they're tender enough for a knive to cut through them easily. If you'd rather not use foil, you can roast them in a dutch oven with a little water at the bottom for that period of time.
After they emerge from the oven, you can run the beets under cold water and easily slip off the skins. It's that simple!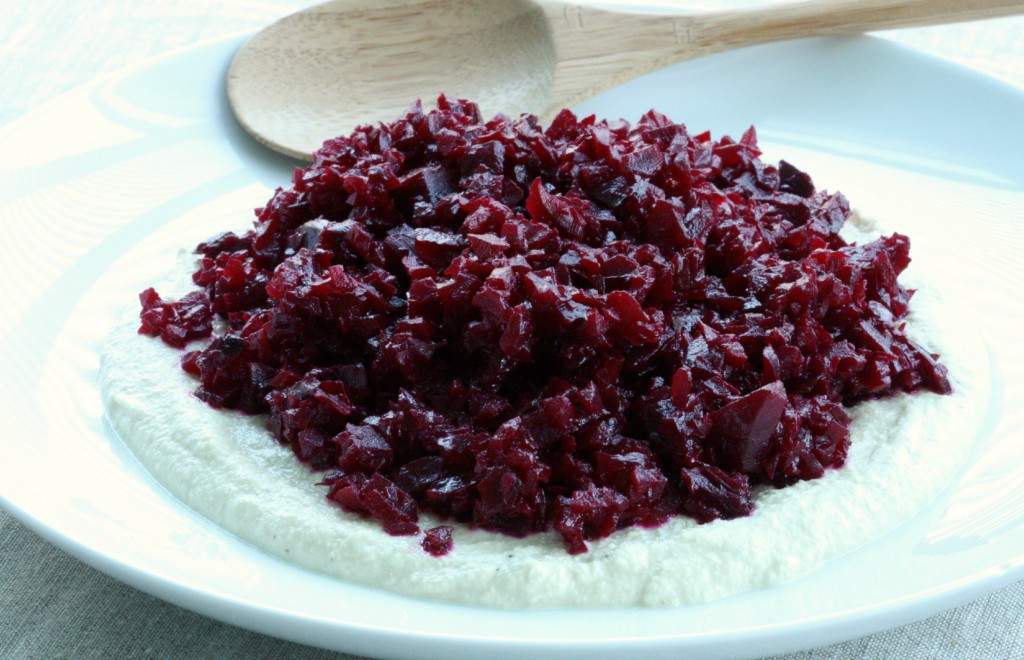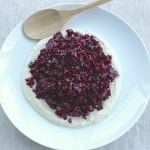 Beet Tartare with Cashew Cheese (vegan, gluten free, soy free)
Author -
1. Preheat an oven to 400 degrees. Trim the tops and ends off the beets, wrap them in tin foil (or place them in a Dutch oven with a few inches of water at the bottom) and roast for 40-50 minutes, or until very fork tender. Rinse under cold water and slip skins off. Set aside.

2. To make the cashew cheese, put cashews in a food processor fitted with the S blade. Add salt, garlic, pepper, and lemon, and pulse to combine. Allow the motor to run, and drizzle in water in a thin stream, stopping frequently to scrape the bowl down. Use just enough water to attain a creamy, but not liquidy, texture.

3. Rinse the food processor and dry it. Add the beets and use the S blade to pulse them until they're finely chopped. Whisk together the mustard, vinegar, oil, and salt. Transfer beets to a small bowl and toss with the dressing.

4. Layer a large, pancake shaped layer of cashew cheese on a serving plate (reserve the rest for wraps, salad, pasta, etc.). Pile beet tartare on top. Serve, with toast or other dippers.
I served my tartare with Ezekiel sprouted grain bread, which I'd toasted and cut into squares, but you can serve it with raw flax crackers, raw veggies, a brown rice tortilla, or any other bread/dipper of choice. It's an easy, impressive appetizer. You don't even have to make the cashew cheese with it; the beets can stand alone!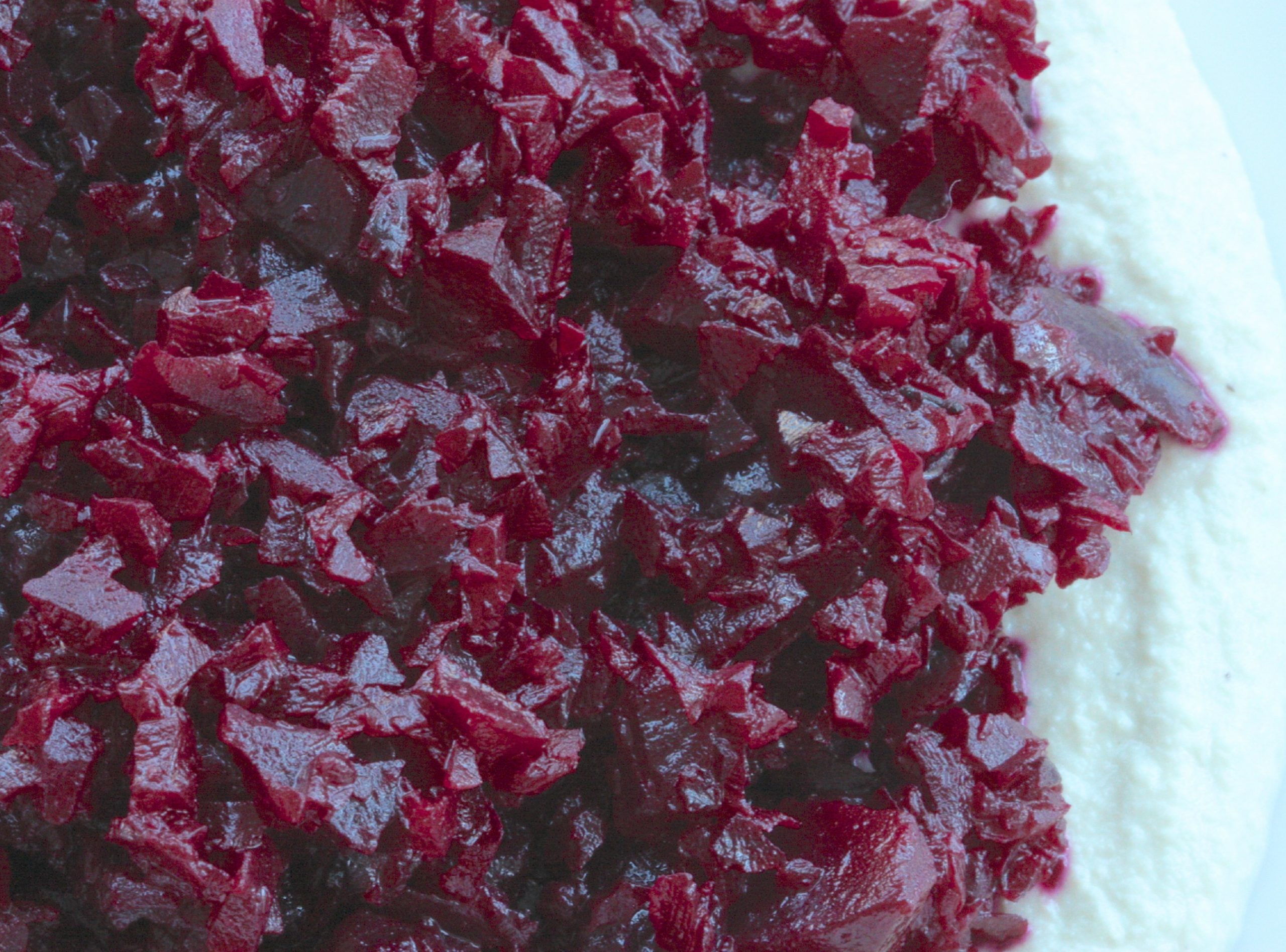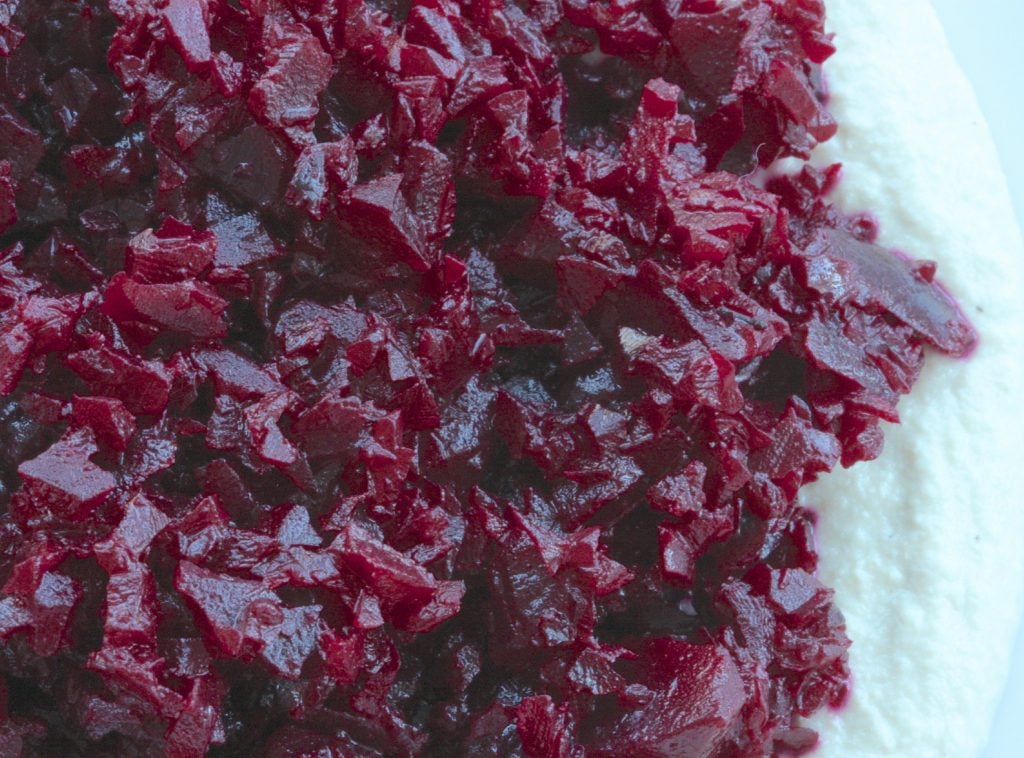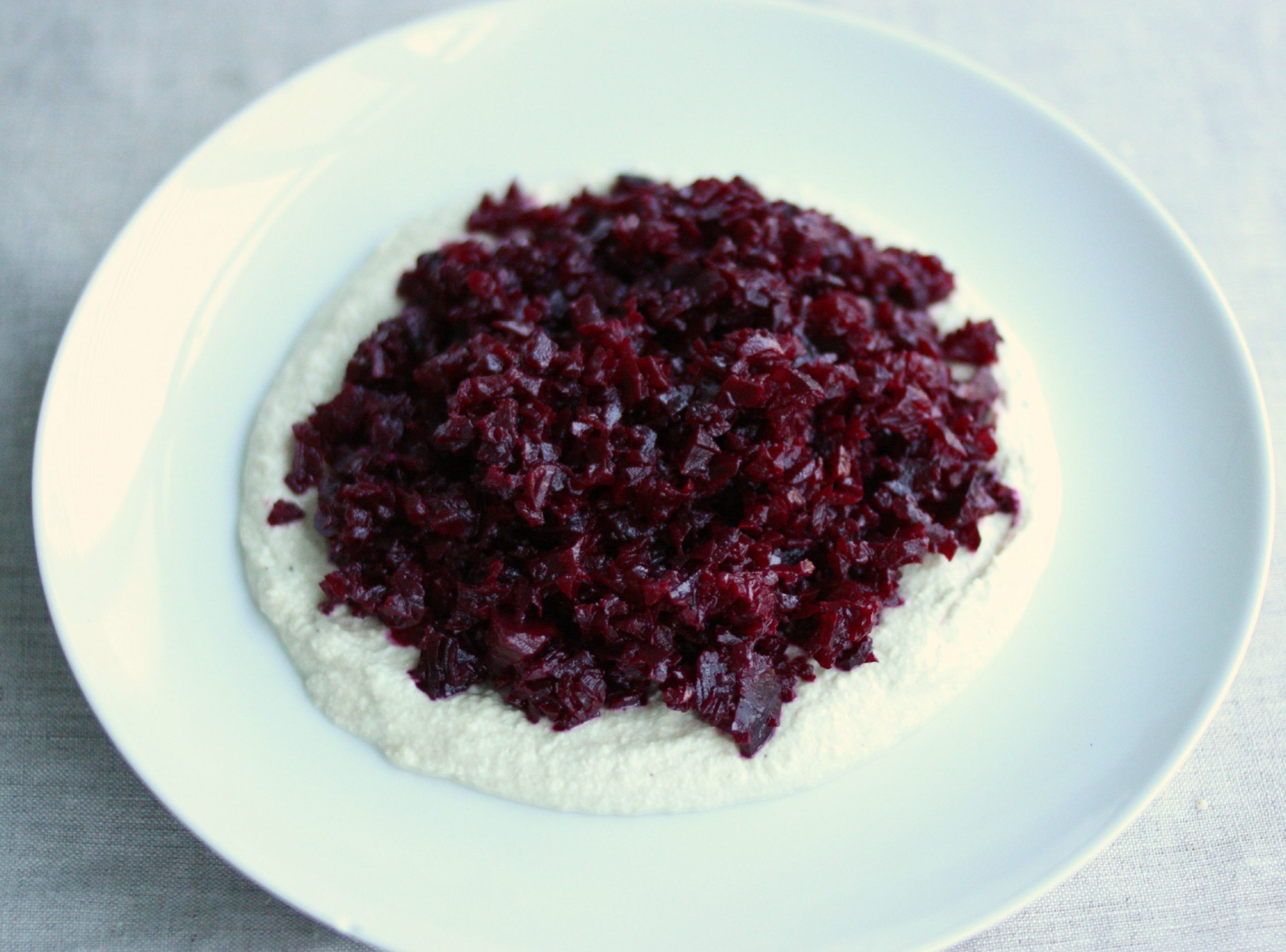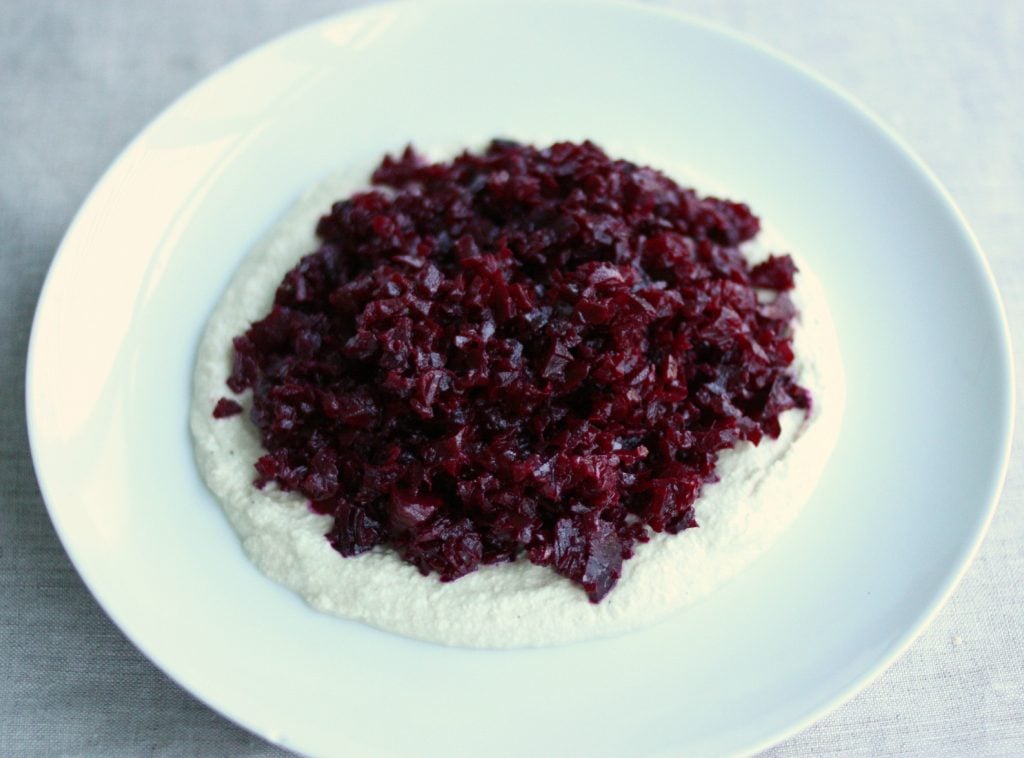 I have one more Vida Vegan recap coming to you soon, as well as a scrumptious spring salad. Happy (almost) weekend.
xo