Hello there,
Wow. I had no idea that an apple survey would generate that kind of response. Then again, why am I surprised? Diana and I spent about twenty minutes comparing different brands of Hijiki the other night. Foodies like minutiae.
So it's 2:24 pm, and somebody's not at the office. Why? Because from now until Friday, my Mom and I are taking a little "staycation" — that's code for "we don't really have travel funds, but we feel like spending some quality down time together." The great isle of Manhattan will be our playground.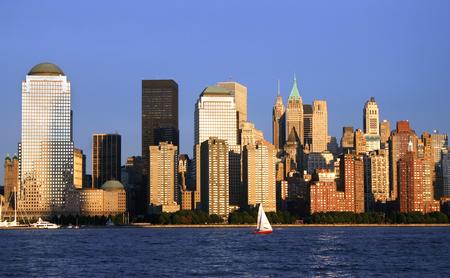 On the agenda so far are two museum exhibits, heated conversations about both of our summer reading so far, a possible visit to the central park zoo (the Bronx zoo was momentarily on the agenda, but unless it cools off I don't know if I can do that without staying submerged in the sea lion tank all day) a long queue of movies, and, oh yeah, lots of food 🙂
As I've mentioned many times before, my mom is my #1 vegan champion. She, like any good mom, was concerned when I first became a vegan about my capacity to eat a well balanced diet, but as soon as she saw the gusto for food and good health that came from my veganism, she embraced it. As far as my mom is concerned, any way of life that not only nourishes me but gives gives me an unadulterated love of food–something I lacked, god knows, for the better part of my young life–is wonderful.
But embracing my veganism hasn't quite translated into embracing veganism in her own life–not yet, anyway. I give credit where credit is due: Mom eats far more salads, whole grains, vegetarian pasta dishes, and fish than she used to, and much of that is because she loves to talk about nutrition with her very preachy and annoying interested daughter. But she's still struggling with the mindset that a complete meal revolves around an animal protein, which I understand: that's a tough mindset to break. So one of my goals for staycation (and it has met with Mom's approval) is to provide her with two and a half days of vegan meals that are filling, nutritious, and satisfying. I want them to include lots of greens, and I also hope to help mom warm up to some of the vegan soy foods (tofu and tempeh) that she's been a little scared of so far.
To wit, I'm compiling all of the recipes that I find most appropriate for newcomers to the vegan lifestyle. These are the culinary all stars that helped me transition into veganism–the recipes I relied on with a vengeance as I was getting my feet wet in the kitchen. I'd love to hear what you guys would add to the list!
Tofu scramble
Vegan blueberry pancakes
TLT sandwiches (tempeh, lettuce, tomato)
Stuffed peppers
A bean or grain burger of some kind (I have a recipe in mind, and with any luck it'll be a winner)
Banana oatmeal with almond butter
Smoothies with fresh almond milk
Vegetable curry
Other ideas? I'm laying off the raw foods for now; Mom likes some of them, but for the most part she likes a warm plate of grub. But if you have raw ideas that you think would work, I'm all ears.
I'll be back with dispatches from the front lines of private chefing. Send me your thoughts, and have a good hump day!
xo