Merry Christmas Eve! I hope all of your stockings are hung with care, and so on. I'm on the way back to NYC from Westchester (to see my Dad), and gearing up to put my Christmas Eve feast together at Mom's. On the menu: a chard and potato tart, mashed turnips, and a big salad. I can't wait!
In the meantime, a recipe I'm excited to share! I've spent the last week or so perfecting a recipe for raw (or raw-ish) vegan eggnog that is quick, easy to make, delicious, and authentic. I think I got it. I put some finishing touches on it this morning, and it got the seal of approval from the resident CR recipe tester (my Mom). May you all give it a try today or tomorrow, share it with loved ones, and bask in the glow of vegan sweetness.
Come to think of it, the bourbon may have something to do with the glow, too
High Raw, Vegan Eggnog (high raw, vegan, soy free)
Serves 4-6
2 1/4 cups almond milk
1/2 cup raw cashew or almond butter (I like cashew for this recipe: macadamia would work, too)
1/3 cup + 2 tbsp maple syrup or agave (OR 1/2 cup pitted dates)
1 tsp nutmeg
1 tsp cinnamon
2 tbsp bourbon (optional)
Blend all ingredients in a blender on high. Serve cool, as is, or warm gently before serving.
Thick, rich, decadent and delicious.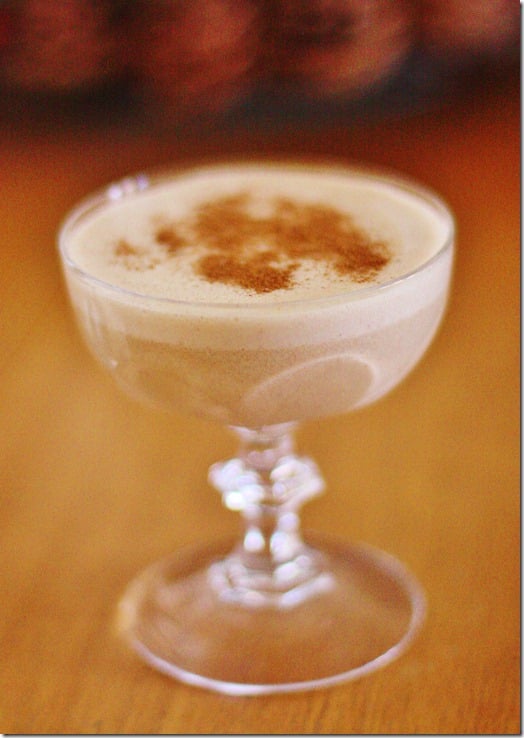 This stuff is good. Real good. 70% of you have almond milk and nut butter in your pantries right now, so why not take this opportunity to imbibe the holiday's most quintessential drink—vegan style!
Lovely CR readers, let me be the first to wish you a very, very Merry Christmas.
xo