It's New Year's Day, and the first thing I want to do is to wish you all a very, very, very happy new year! I hope you had beautiful celebrations with your loved ones.
It's that dreadful time of year when half the women I know start talking about how they need to "clean up," "detox," or "pay" for their holiday "food mistakes." The gym is flooded with people trying to work off the Christmas cookies and champagne, and ads for fancy juice fast packages assault me every time I log into my gmail account. I can't say I'm sorry that I'm flooded with counseling emails at this time of year, but I am very sorry indeed that January seems to be the season of well-intentioned, but overly strict resolutions. It reinforces all of the cycles of "good/bad" behavior that I work so hard to steer my clients away from: living healthily is all about making reasonable habits stick, not holding oneself to impossible standards and then feeling terrible when those standards prove elusive.
When I began blogging, I never expected to write about body image and self-acceptance, but it quickly became one of the topics I care most deeply about. I'm a veteran of disordered eating, and a veteran of more body-loathing than I care to say. Now that I've reached what I believe is a happy relationship with my own body—never an easy one, perhaps, but basically a harmonious truce—I like to share what meager wisdom I have with the women and men who read Choosing Raw.
I also like to direct my readers to other bloggers who embody what I believe is a healthy attitude toward self-acceptance—physical and emotional—and that's why I love Mara so very much. Her blog, Medicinal Marzipan, is all about body love. Mara writes with passion, grace, and humor, and she's never impervious to the realities of being human. For that reason, I believe she's the perfect woman to help welcome us all into a new year. Let's remember to make 2011 a year of celebrating the best of ourselves, all the while striving to do justice to our highest potential. Mara, I know you'll say it best.
In 2007, on one of my last days of raw food school at the Wigmore Insititute in Puerto Rico, my class was sitting around a table together recounting how amazing it felt to detox over the last weeks, and discussing how of course we were never going back to our wicked cooked food ways. And because I am honest to a fault, and I cannot seem to keep it to myself, I cautiously admitted that I was fairly certain that I was going to start drinking coffee again IMMEDIATELY upon getting off the plane.
It wasn't that I hadn't loved eating raw for the three weeks I was there, it was just that I loved coffee, LOVED coffee, and when I drank it, it reminded me of my father and being a little kid. It made me feel productive and pulled together. It was my favorite thing about waking up in the morning.
Later, in a one-on-one meeting with one of my teachers, I admitted that not only did I intend to drink coffee, but I intended to merge my new-found love for kale with my old favorites. [I'll continue to be vague here because I do not DARE mention cheeseburgers on my beloved Choosing Raw.] My teacher laughed at that point, stating that it didn't matter so much what I ate, as long I chewed it carefully, eating with love and good intention.
This statement was the most important thing that I took home from those three weeks.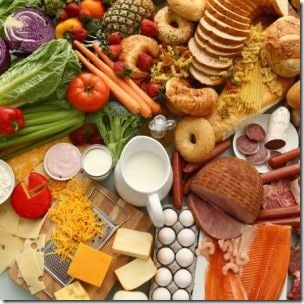 Food brings us to the table. It connects us with the people that we love. So often, it is more than nutrition to fuel our bodies, it is a reminder of how we were socialized as children or the cultures that we grew up in. For many, food can be as addictive as substances for exactly all of these reasons, but it does not have to be. Over time, it is possible to re-pattern our brains, and learn to consume consciously. It's important to eat with intention, to honor our hunger cues, and pay close attention to our cravings.
When I was a kid, I hated food. I hated how I wanted to eat, and I hated what it did to my body. I found myself caught in a perpetual cycle where I felt fat, loathed my body, turned to food to comfort myself, and in result felt fatter and restricted my caloric intake, until the whole cycle started again. For twenty years, I went on every diet I could get my hands on. I ended up defeated, worn out, and completely at odds with my body and it's needs.
If I've learned anything since then, it's that loving my body means treating it kindly. It means making mistakes, and moving on.  It means balancing chocolate with kale, and coffee with water. It means that I am not going to make myself crazy trying to eat perfectly all the time.  Loving my body means consuming the food that makes me feel good, makes me feel healthy and nurtured, but it does not mean driving myself crazy.
After leaving Puerto Rico, I got off the plane, and on the way home we stopped at the best ever farm stand in upstate New York.  I cautiously purchased the most delicious cider donut and cup of coffee of my life.  Upon first sip of that cup of coffee, I'd never felt more alive.
Sometimes, perfection is about making compromises.
And loving yourself just the way you are.
Mara writes *almost* daily about all manner of self-love, body image, and healthy living over at Medicinal Marzipan. If you've got a question or just want to say hi (who doesn't love that?) she can be reached on twitter, facebook, or shoot her an email at medicinalmarzipan[at]gmail.com.