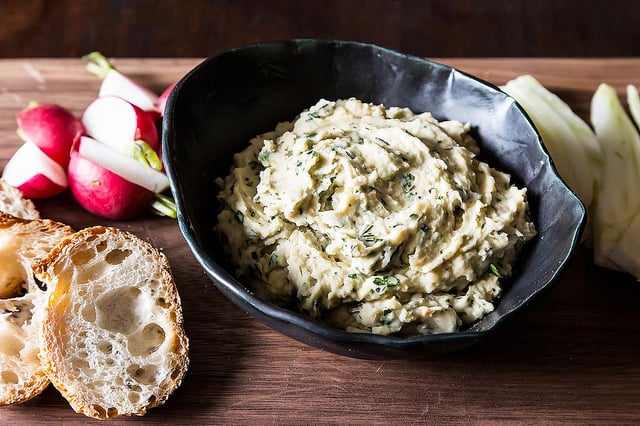 Hello, friends! So happy you got a kick out of the nail polish post. I hadn't written a "lifestyle" post in a while, but it was a good reminder to occasionally turn my attention to vegan beauty, apparel, footwear, and the like.
Switching gears, I'm here today with my latest creation for Food52. It's a seasonal lemony white bean dip with herbs, and I think it's the perfect vehicle for featuring the flavors of spring.
You can use cannellini, Great Northern, or navy beans to make this recipe. As usual, I suggest cooking beans from scratch to save money and render the beans more digestible, but you certainly can use canned beans if that's easier for you. Feel free to vary the herbs you use based on what's available to you at your local market. And finish the dip with a nice drizzle of fruity olive oil.
The recipe is up here. I hope you'll enjoy it, and I'll be back soon!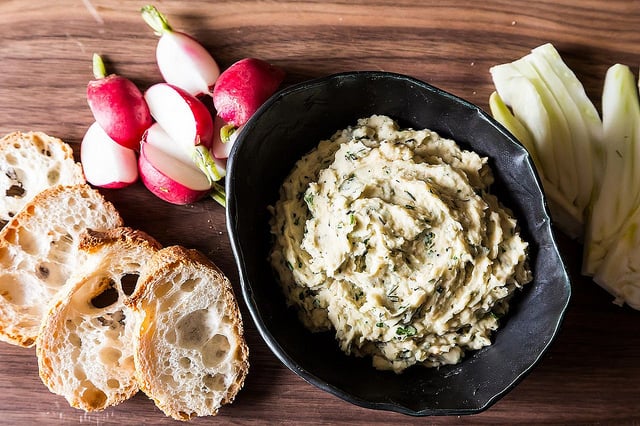 All photos (c) James Ransom for Food52.
xo