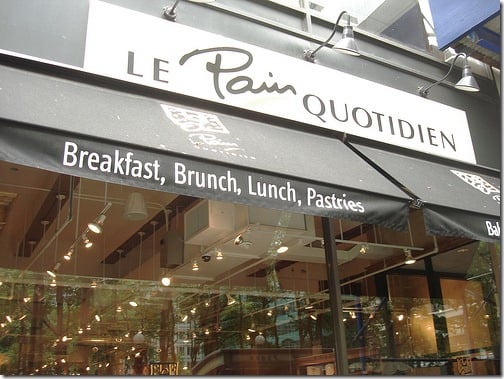 Photo courtesy of The Tame Magpie
Like all people, I tend to stress out a bit.
OK, revision: I think I stress out a little more than most people. This is not because my life is more intense than any other busy young person's, but rather because of who I am: type A, a perfectionist, sometimes a little overly dramatic when I'm under pressure. When I was younger, people spent a lot of time telling me to stress less. Nowadays, they don't, and I think it's because I don't tend to exhibit the aura of a highly stressed out person. How and why did that change?
Two nights ago, over a simple dinner of rice and veggies and edamame, my friend Brendan and I were dissecting this very topic. We both noted that stress, in and of itself, doesn't have to be a terrible thing, just so long as one uses it to an advantage. As I've gotten older, I've learned how to channel some of my high-strung proclivities into my work. I can't always control my own pressurized responses to things, but I can definitely use some of the anxious energy in constructive ways.
Of course, there are different kinds of stress, and different ways to handle them. Most of my professional or academic stress gets channeled into the very challenges and tasks that create the stress in the first place: projects, tests, papers, etc. Some stress, though, is beyond my transformative powers. For example: placement tests that can't really be studied for. The arithmetic of student loans. Or when you and your academic advisor create a curriculum that must be followed to the letter if you're to graduate from your post-bacc program when you need to, and then you find out that literally all class sections are full for the semester. Ahem.
If there's one thing I've learned about stress, it's that the best thing to do in these situations is not to wrack your brains for self-made solutions—because truly, these things are out of your control—but rather to seek release in other areas of your life. This week, as I made my return to student life, I created a few pockets of restorative time with people I love. And the place I ended up at as I did it was one of my favorite vegan-friendly chains nationwide: Le Pain Quotidien.
If you're not already familiar with LPQ, you should be—especially if you're a veg*n. This place was my lifesaver back in the days of thrice weekly business lunches with agents. It's casual but elegant, and the menu is just swimming with vegan friendly options, from soup to quiche to muffins to tartines. (For a full roundup, check out this post.) Most vegans I know are at least moderately obsessed. At the least, I am, and when I met my good friend Kathy at the Dole summit in November, she and I quickly bonded over our favorite of their vegan options. Kathy insisted that I had to taste their warm farro breakfast cereal, and so we put a tentative breakfast date on the books. A few days ago, we finally made good on our date.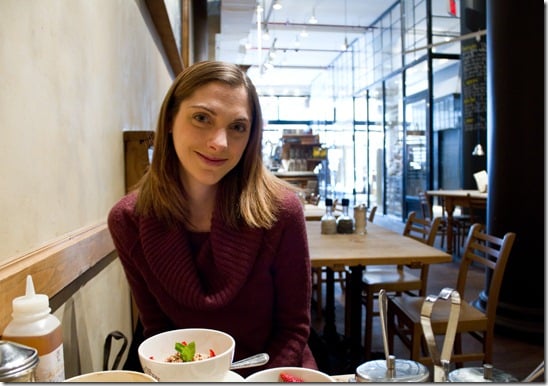 Perfect timing! It was a dreary, slushy morning—two days after a snowstorm, and everything was turning grey—and I was immersed in the hassles of school. Kathy, meanwhile, was fighting her own set of winter contemplations (check out her recap of our breakfast for her wonderful thoughts on turning 30). We were both in need of some friend time—served up with a spread of vegan breakfast food.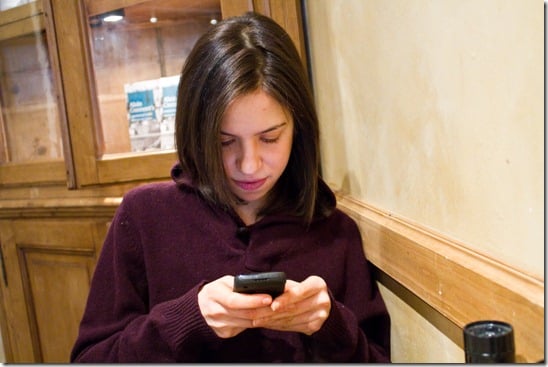 That's me getting a mobile phone photo to tweet!
We started with the necessary morning java: Kathy, a piping hot soy latte, and me, a regular coffee. In the end, I decided that the steelcut oats were calling my name even more than the farro, so that's what I got. It was delicious! Creamy, warm, and topped with some berries (though Kathy, who did get the farro, and I both ordered a side bowl of berries, anyway):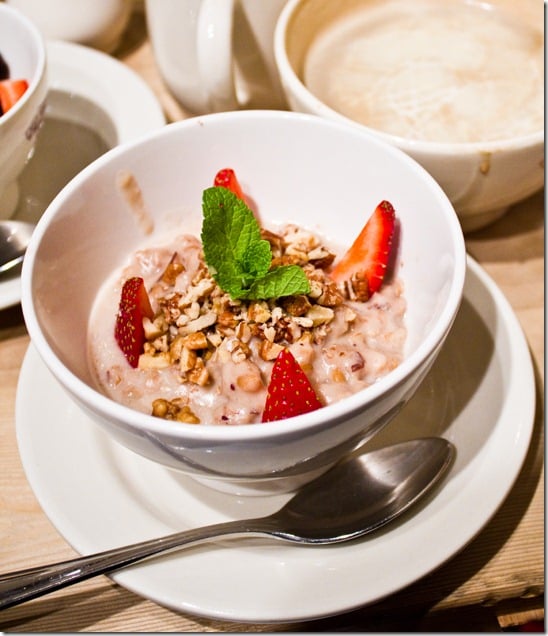 Kathy's farro, above. I was sans camera, so my oats went undocumented, but they looked like oats.
Whenever Kathy and I hang out, minutes turn to hours as we go over topics that range from life as working women to relationships to veganism to age to ambition. This breakfast was no exception, and two hours later we were both totally restored and invigorated by our time together. It's inspiring to be in the company of other women who have big dreams, and Kathy and I are cooking up a few ideas that have to do with inspiration and dreaming big. Stay tuned.
Two days later, in the middle of yet another barrage of placement tests, I escaped from campus downtown for a quick lunch with my dear friend and former FSG coworker, Jesse. Jesse is one of the funniest, sanest, and smartest people I know, and now that we can't annoy each other keep each other company at work 24/7, we're determined to make our lunch dates a constant. I woke up craving salad, so it was LPQ for the second time in a week. I got my favorite of their salads—the butternut squash and beet salad, minus the goat cheese—and a side order of their black bean hummus: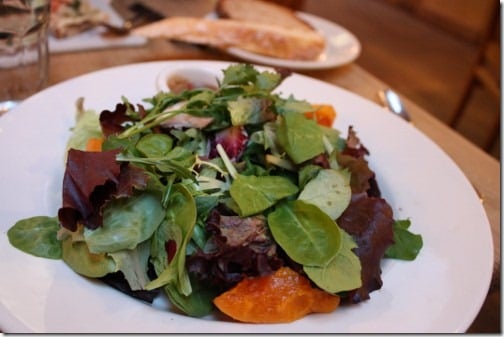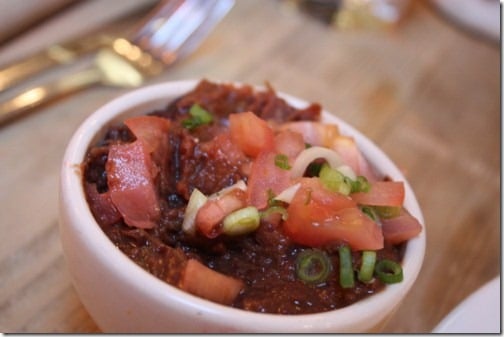 Sadly, this was the first time one of my LPQ salads had ever been stingy with the portion, so I requested more greens, please, and was promptly obliged. Thanks, LPQ!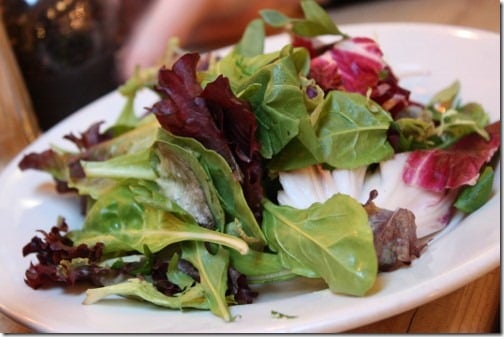 Delicious.
Now that the week is over, I'm grateful not only for these yummy meals, but moreso for the company that came with them. Friend time is often the first thing to suffer when I'm busy, but I'm determined not to let it suffer too much this semester.
How do you step away from stress in your life? And what's your favorite local restaurant to do it in?
Happy Saturday, guys!
xo