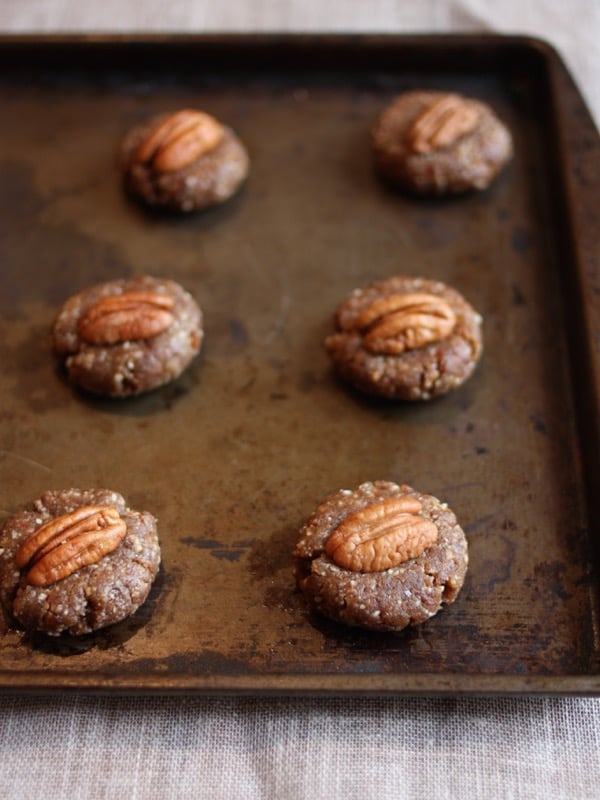 By now, many of my readers might be aware of Kristy Turner's awesome annual vegan cookie swap party! This event is a chance for vegan bloggers to gather virtually and share some of their holiday cookie recipes. I've loved watching the event transpire for the last two years, and I was lucky enough to contribute last year (with raw gingerbread cookies), and this year I'm pleased to be participating with some delectable and easy raw, vegan pecan sandies.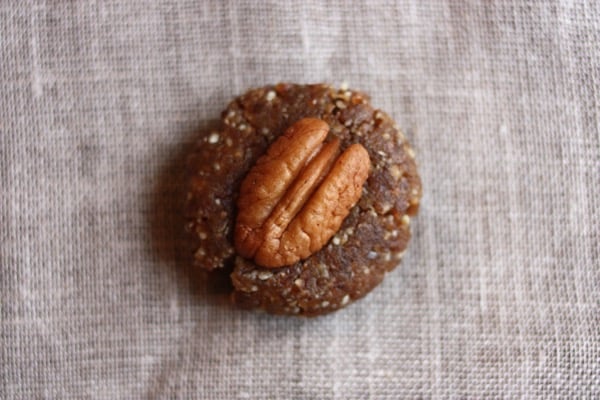 As I mention in the blog post introducing the recipe, I first experienced pecan sandies when my best friend's grandmother made a batch, and allowed me to sample one. I thought they were perfect, and I've remained smitten with them ever since–in spite of the fact that pecans are one of the nuts I tend to use infrequently in my recipes.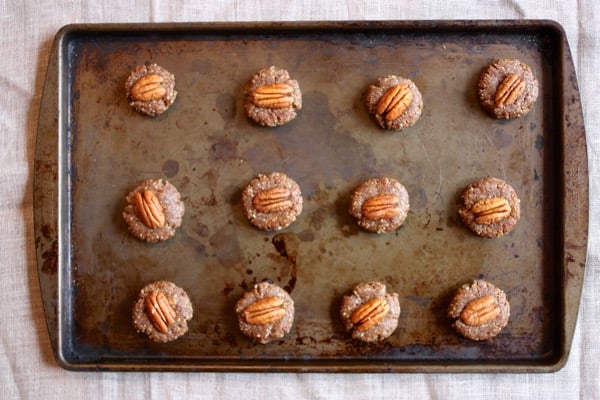 These raw sandies hardly resemble the originals: being raw, they are far darker in color and much more textured. But just taste them: you'll immediately pick up buttery notes from the pecans, as well as that characteristic vanilla flavor, thanks to lucuma and vanilla powders. They are truly lovely, and I hope you'll enjoy some with loved ones this holiday season.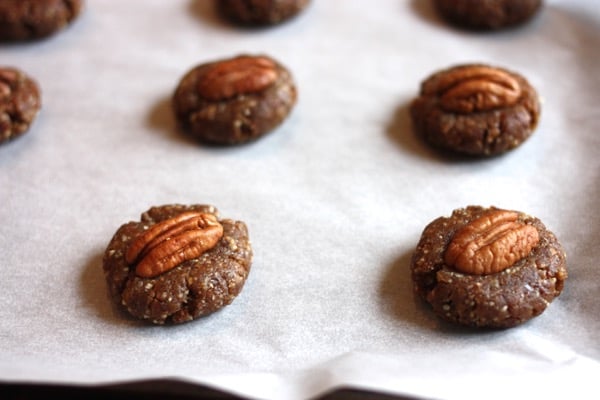 Hop on over to Kristy's wonderful site to get the recipe!
And while you're at it, take note of 2 things:
1) Kristy is giving away a Vitamix as a part of her awesome holiday cookie event, and
2) her fabulous cookbook published this week. I can attest to its marvelousness, and will be giving it a full (and glowing) review soon. But I really can't recommend its hearty recipes and witty construct highly enough, so if you're looking to gift yourself a new cookbook this month, make it this one.
That's it for tonight–see you tomorrow for weekend reading!
xo