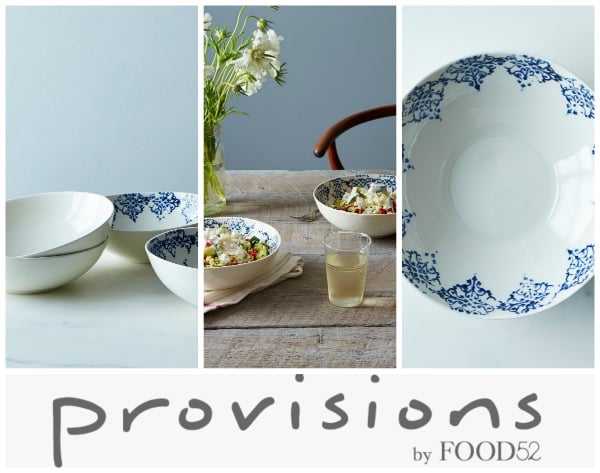 You've no doubt heard me mention Food52 Provisions by now. It's a one-stop online destination for unique, artisanal serveware, cookware, table linens, specialty foods, home decor, specialty food items, and more. Nearly every single item on the site is 100% lust-worthy, if you ask me: so beautifully crafted, simple, and elegant. It's a dangerous place for me to visit, since I nearly always end up falling in love with some new piece or another, but it's also a joy to browse, and I have gotten a lot of my best gift ideas there. When I post my gift guide in a week or so, you can be sure that a few Provisions items will make the cut!
This week is all about giving thanks, and as a celebration of the holiday, Provisions is offering one lucky Choosing Raw reader a gift from its online store. The gift in question is incredibly fitting for my audience of salad-lovers: it's these beautiful porcelain salad bowls.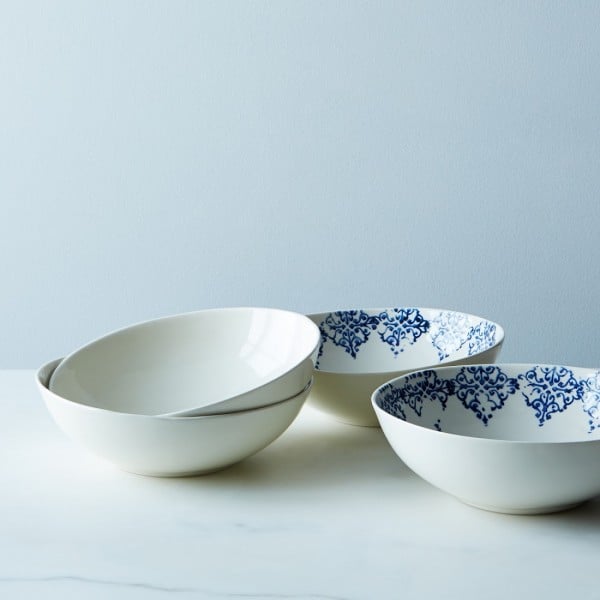 I'm so glad to be sharing this gift with all of you, because I happen to be the lucky owner of two of the salad bowls myself. You've probably seen them in some of my photos. As you can see, I don't always use them for salad: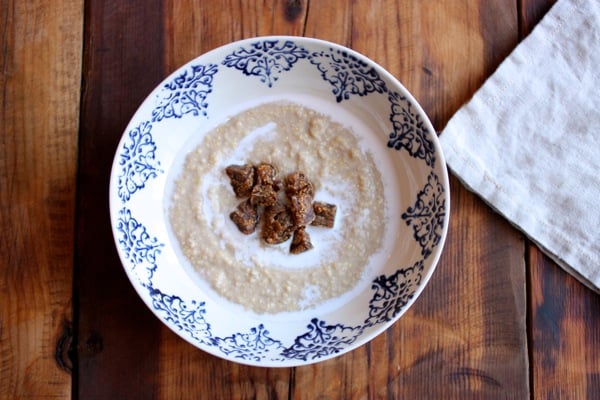 They are also a gorgeous vehicle for hot porridge (like the creamy millet coconut porridge, above), grains, stew, or pasta.
(Can't wait to serve some summery linguine like this when the weather heats up again!)
The bowls are hand-painted in Canada, by local artisans, and you can choose between the plain design and the blue-and-white design:
What I love so much about the bowls is their size: just the right size for a dinner salad or a hearty serving of pasta or grains. No more being forced to eat your salad out of the mixing bowl because your serving bowls are too small 🙂
This awesome giveaway starts today and ends in two weeks (December 9th). It's open to US residents only. Enter below, and good luck!
Readers, in honor of Thanksgiving, this is a giveaway double header week! Tomorrow, I'll be reviewing one of my favorite new cookbooks, and sharing a copy with you all as a giveaway prize. Tune in again for a chance to win. xo