Hi friends. Glad to see your interest in the Jovial Foods giveaway! If you missed it, I'm giving away a beautiful package of organic, gluten free vegan pasta, olive oil, and tomatoes–perfect for whipping up a plant-based pasta dinner. Check it out here.
Speaking of giveaways, last Friday I wrote a post about Zimt, an incredible, artisan chocolate brand that puts vegan ethics at front and center of their work and mission. As I discovered Zimt chocolate, I was lucky enough to get to know the company's founder, Emma, and hear her story. As it turns out, she–like so many other men and women who find their way to a compassionate lifestyle–has struggled with disordered eating. I asked if she'd be willing to share her story here on Choosing Raw. She said yes, and today we can all read about the single choice that has helped her to emerge from the darkness of anorexia and its aftermath: veganism. I love how Emma connects her healing process to a deep and profound love of animals, and I hope you'll all be as moved by her words as I am.
---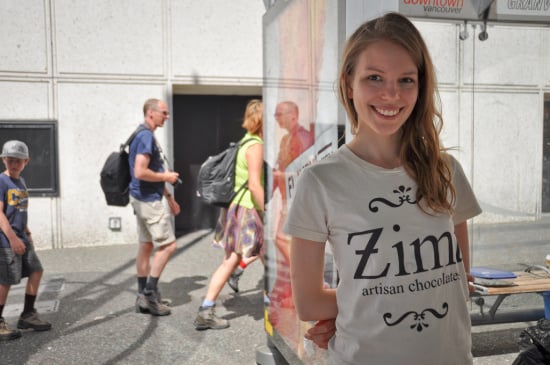 Hey all CR Devotees, all curious, all struggling, all celebrating. Hi Everybody =)
Here's what I have experienced- somewhat chronologically.
When I was just about to turn 16, I noticed a couple of things. 1. I seemed pretty much like I was in a cage, on an island, in the middle of the ocean- unnoticed and without a strong social network (not Facebook – that didn't exist then! Man I am feeling old…). 2. I wasn't special enough to be part of such a group. 3. This was because I didn't look the part.
Don't get me wrong- I know that all shapes and all sizes of people are social, hang out, enjoy life (as they should!)- but, it didn't seem possible for me- not the way I was. So, to be a little bit more noticeable, a little bit more interesting, a little bit more "put together" (as in – I look good, I'm clearly able to be in control of that and who knows what else in life!), I dropped quite a few. This is how I was going to achieve a normal social life, and how I was going to feel comfortable about it.
Or, precisely the opposite.
My mom noticed that her already fairly slight daughter was losing weight. And that led to some outside help. After months of going to outpatient appointments, without any gains whatsoever (mentally or physically), I got checked in. It was actually a relief – the school I was attending was so incredibly demanding (academically), and the stress of going through the appointments, feeling horrible about what I was putting my mom through, and depression, were taking over. I wasn't really able to focus on homework.
It wasn't the worst experience. It was a bit of a break, as you can imagine. There was therapy (talking and art), outings with my new buddies, and eventually cooking classes (a somewhat traumatic first one, but just because of how poor the quality of food was – so bad! And I'm actually not that picky – really!). But most importantly, there was some peace of mind for my mom (who happens to be one of the absolute best people to ever exist. Ask anybody who knows her.). So, I could see the benefits and wanted to keep going.
Very few people know this about my plant based journey, but it was in hospital that veganism first really peaked my interest. It was another inpatient- a very eccentric boy- who introduced me to a lifestyle of compassion (and some other things, but the compassion is what stuck with me). I had gone vegetarian for ethical reasons- I don't want to kill animals- but like most, I never realized how horrible the industries that centre around their secretions is. I was in a bubble- I was in Canada, and thought that all the cows and chickens in my fine country were as happy as could be. I though that fish didn't have centralized nervous systems, and that they couldn't feel pain, making it ok to kill and eat them. I was a long way from where I am now, and from where this boy, E, got me.
One of his many talents, other than absolutely incredible artwork, was…baking. Vegan baking, of course. The absolute most decadent, delicious, and above all- so very vegan desserts you can imagine. Gigantic peanut butter chocolate chunk cookies, cupcakes with frosting an inch thick, danishes. I was impressed, to say the least. It was a whole new world. And the most impressive part of all? How it resonated with me. How it just "clicked." "Does it hurt animals? Yes. Will I participate in it? No." was absolutely the greatest mantra I have ever created for myself. I loved it. I love it. It wasn't about me- it was a greater purpose. It was for wonderful beings.
Less than a year later, I was fully out of the program. It was one of the most difficult things I had ever had to do. Complete rock in a hard place scenario. At first, I started by going back to my regular school for a few afternoons a week, which I knew was an incredibly uncomfortable, but necessary, evil.  This was a small school- everybody knew me. Thanks to an announcement made during classes, everybody knew where I was and what was wrong with me. And of course I was treated differently. By everyone. And it was very awkward.
I remember one night in particular, when I was just so drained and so overwhelmed by being back into life and dealing with everybody, that I just broke down. I cried myself to sleep because I wanted to go back to the hospital so badly- I just didn't want to deal with people anymore. Fortunately, I did have some great people who wouldn't let me not deal with them- some good friends, who, despite having zero idea what it was like to be dealing with this demon, were very supportive. Unfortunately, there were two other girls in my year who knew all too well what I was dealing with. We were all dealing with it.
And maybe they are still, too. I know I am. Sure- I've got a super fantastic vegan chocolate company that will hopefully take over for a very happy world, and sure, I look normal on the outside, and I live a fairly normal life (as normal as possible for an entrepreneur…). But it is still something I battle with. Every. Single. Day. I remember someone telling me that the average is seven years to "get over it". I remember my 23rd birthday and thinking "Ok- maybe this is it! Maybe my brain will calm down and I can be a happy, content sort of person, please?" I'll keep working at it. I'll keep trying to find what works for me, because I know that bits and pieces of what has worked for others, in some sort of combination, will maybe work for me, too. There are a million different configurations of what helps, and what doesn't help. We're all so incredibly unique- you can forget about a one size fits all (no pun intended).
But here is something that helps me. Maybe it will help you or a loved one who is struggling- it may be depression, anxiety, a straight up eating disorder. There is one thing that makes me really, really happy, and feel absolutely at peace. It is animals. It is having that connection with them, even though I don't know them. It's recognizing and appreciating how valuable and wonderful they as individuals are. It's thinking about them- going about their day, or what should be their day- exactly how they want it. It's just that connection. And living a lifestyle that does not harm some of the most beautiful forms of creation gives me peace. I could be having the worst day- anxious, depressed, feeling like a total failure, but I know I always have that one thing to go back to, and I think it is worth more than 20 years of therapy (Oh trust me- it is!).
I feel so thankful that I've found what makes me feel at peace, what makes me feel like life is really worth living, what gives me purpose and connection with beings that are so precious. Maybe that will be the case for you, too. I hope it does, because you absolutely deserve better than what you're dealing with right now. It could be just the thing that makes you happy.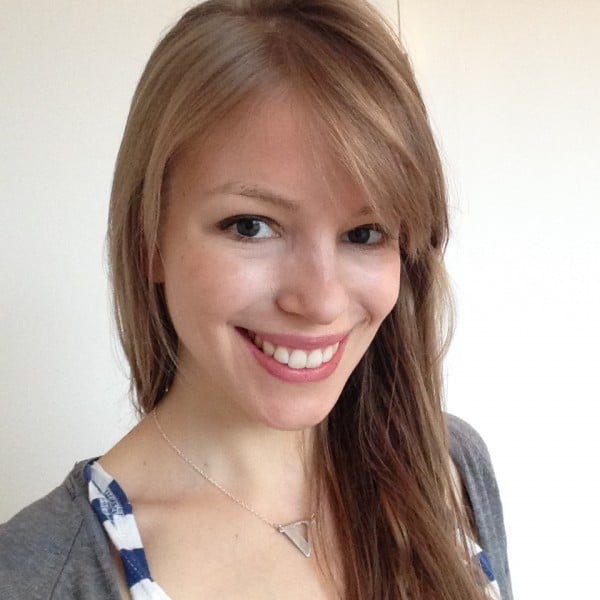 ---
Thank you, Emma, for sharing.
The last two Green Recoveries we've read–Emma's today, Kathy's a few weeks ago–have emphasized veganism in such beautiful ways. The longer I read these stories, the longer I talk about compassion for animals and its intersection with disordered eating, the more I ask vegans to talk about their histories with food, the more convinced I become that there is something truly powerful here–a real connection between ahimsa and healing. It's really exciting.
I welcome you all to comment on Emma's lovely, heartfelt post in the coming days. And in the meantime, I wish you a wonderful weekend!
xo