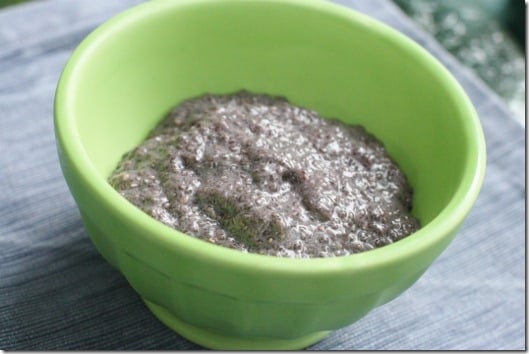 Hey all!
Hope you had nice weekends. I'm catching up on some labs and pre-labs, some blog comments and questions and emails, and also prepping a Mexican-themed salad dressing for tonight's dinner. I wanted to pop in quickly, though, to share my new favorite chia pudding, which is very berry chia hemp pudding: a simple concoction made from chia, homemade hemp milk, and frozen berries. This is part of my project to find a perfectly filling breakfast that also won't weigh me down in DC summer temperatures. For two mornings straight last week, it hit the spot.
A word about my homemade hemp milk: I honestly forget to make this regularly, but each time I do, I'm blown away by how rich, tasty, and downright healthy it is. I love almond milk, if only because it's easy to buy when I don't have time to make it, but the nutrition just doesn't stack up next to this. Paired with antioxidant-rich berries and calcium-rich chia seeds, this is a breakfast of true champions.
Very Berry Chia Hemp Pudding (raw, vegan, GF and soy free)
Serves 1
3/4 cup frozen strawberries, raspberries, and any other berry you fancy
2/3 cup creamy hemp milk
3 tbsp chia seeds
Toppings: bananas, berries, trail mix, etc.
1) In a Vita-Mix or blender, blend the berries and hemp milk well.
2) Pour the mix — which will be very thick and smoothie-like–over your chia seeds. Don't worry about the fact that it's so thick; it'll melt overnight in the fridge and loosen up.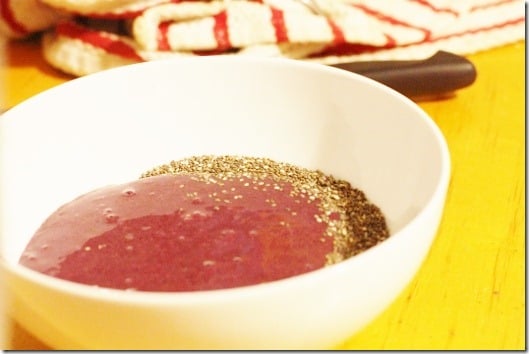 3) Refrigerate overnight and serve with toppings of choice.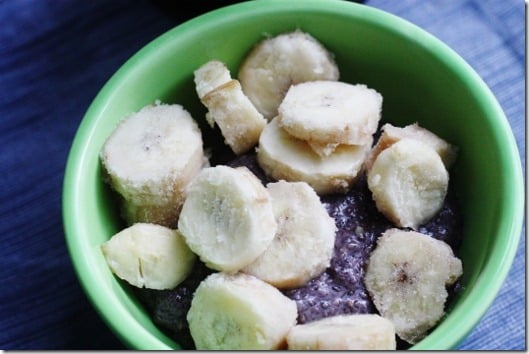 Speaking of nutrients and nutrient density, I was pleased to get so much feedback on my request for your most wanted nutrient/vitamin/mineral topics. Looks like a post on sweeteners is in store! If you haven't weighed in and want to, leave me a comment tonight letting me know what's on your mind!
Sorry for the quickie post, friends, but I have a summer evening that's calling my name. See you back here tomorrow with some musings on relationship between EDs, recovery, veganism, and the touchy topic of putting certain foods off limits.
xo!