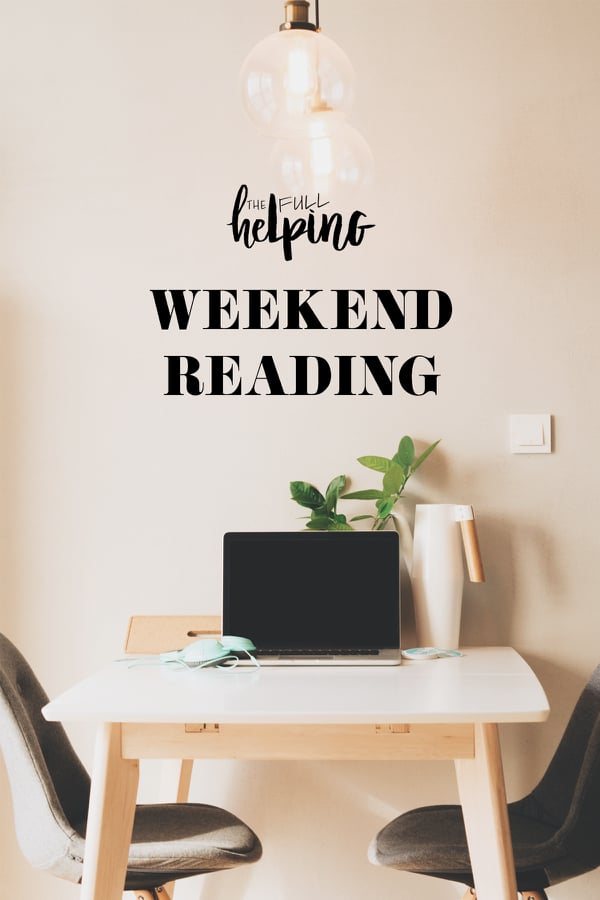 Along with so many others around the world, I had Australia, its people, and its wild animals in my heart this week.
At first, when I'd only heard of the fires and seen a few headlines, I thought to myself how frightening it must be. It was only as I saw images—images of fire burning, of smoke, of wounded animals—that I started to understand what was happening.
Having seen those images, I was afraid to see more. This was especially true of any photograph or story about koalas and kangaroos and other native animals. I've often heard veganism criticized on the grounds that it puts too much attention on non-human animals, when the world abounds in human suffering. I've always believed that sympathy and concern for fellow human beings and for animals isn't mutually exclusive.
Yet it's true that I'm especially sensitive to images and video of animal cruelty, or animal suffering. It's even true of animation: it was Dumbo and Bambi that made me stop eating red meat when I was a kid. There are a lot of vegan documentaries I've never been able to watch (or watch in entirety) because I become so overwhelmed that I have to stop them.
As the fires raged on, I kept inviting myself to read more and become more informed. But that inevitably meant seeing photos of wounded or rescued animals. I'd sit on my sofa and weep, not just for their suffering, but for all of the animals who hadn't been rescued, and for the habitat they'd all lost. Animals don't have voices that we humans understand with which to communicate their pain, and in the case of these fires, they had no warning, either.
As hard as the images were, they did encourage me to make a couple of small donations (to Wires and to the Port MacQuarie Koala Hospital). One of my local restaurants, Peacefood Cafe, was selling sweet, animal-shaped iced sugar cookies that benefited Wires, so I had an extra chance to give. These were very, very tiny acts, in the grand scheme of things, but small action felt better than simply looking on.
This got me thinking to how I am in the world. The honest truth is that I'm not especially informed or engaged, and part of this is self-involvement. I care about a lot of issues, but I tend to have an inward focus. An obsessively inward focus, sometimes. There's a downside to introspection, and lack of engagement with the world is one potential hazard.
Part of my difficulty with engagement is that I feel overwhelmed quickly and easily. I become sad, and sometimes despairing, and I don't always know where to put those feelings. I'm overwhelmed a lot anyway, in my day to day life, so when that feeling accumulates it's often a relief to step back and avoid looking.
I don't really have a point here. I guess this is all my way of saying that, if you struggle to maintain a sense of responsibility to others and the planet while protecting your own heart, I see you, and I understand. We're all so informed and connected nowadays, which means we have the gift of awareness. But knowing what's going on and knowing how to handle that knowledge are different. I don't always know how to be a conscious citizen of this planet while also remaining energized and hopeful.
I have a lot of vegan activist friends who have experienced profound periods of emotional burnout and fatigue. I'm not enough of an activist myself to know what they've gone through, but they've all talked to me about the need for self-care and healthy management of empathy. I know a little something about this from working with clients and working in healthcare—there's an art to empathizing and listening actively without becoming drained.
I'll have to keep learning from activist friends and from the many people out there who rescue, help, empower, and inform. As inexplicable as tragic disasters are, they do always make me aware of how many human beings are dedicating their lives to others and to solving important problems. And that's a balm for the heart.
Happy Sunday, friends. Here are some recipes and reads.
Recipes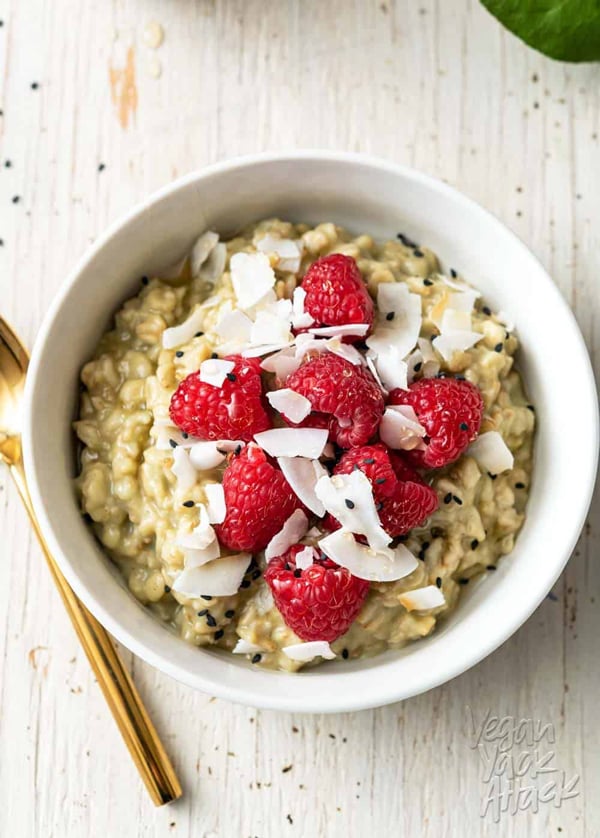 I'm not reeeally a matcha person, but sometimes I like it, and I could definitely be convinced by Jackie's oatmeal bowls (and her new book looks amazing!).
This creamy pasta with broccoli and mushrooms is my kind of easy dinner.
I love fideo pasta, and I'm intrigued by this easy-to-veganize sopa de fideo.
Some vibrant, Thai-inspired sweet potato and cauliflower lettuce wraps.
Finally, some rich and delicious looking vegan arroz con leche cups.
Reads
1. Via the New York Times, some good news: the cancer death rate in the US has seen its sharpest one-year decline.
2. If you're confused about what adrenal fatigue is, or you've heard about it but wondered how accurate the information you've encountered is, Food and Nutrition Magazine has taken an informative look at the diagnosis and its symptoms.
3. NPR takes a look at a new piece of sculpture in St. Peter's Square, which has a message about the role of food and food tradition in immigration.
4. Speaking of Italy, a fun article on Italy's "great garlic divide."
5. Finally, a new public opinion study shows that most meat eaters support the ethics and environmental benefits of veganism and vegetarianism, but regard the barriers as being practical (taste, price, and convenience).
To me, this is encouragement to keep doing anything and everything I can to share tasty vegan recipes. But it's also a reminder to keep a dialog going about ways that we can make vegan eating affordable, practical, and as easy as it can be, whether that means taking a good look at budget-friendly practices or continuing to support companies that make convenient, plant-based products.
This week, a vegan spin on a classic pasta recipe. Can't wait to share. Have a good night, everyone.
xo