Before I left town just over a week ago, a friend of mine asked me if I had a travel itinerary.
The part of me that likes the idea of being a go-with-the-flow person wanted to respond "NO," but the answer was of course a sheepish "yeah, kind of."
I'd already made dinner reservations, and there may or may not have been a page or two in Notion devoted to planning. I hadn't overbooked myself, but I knew what I wanted to see and do while I was in Amsterdam.
My plans didn't exactly go according to plan.
For one thing, my body never adjusted to European time. I usually sleep well when I'm away from home, so I was shocked to sleep on only one night out of the four that I was gone.
I tried—unsuccessfully—to make naps happen, which threw my little itinerary off schedule.
I checked the weather the night before I left and was sure that I'd packed the right coat. I didn't take into account the way both rain (which happened for two days straight) and dampness (of which Amsterdam has plenty) would augment the winter chill. I had some layers to fall back on, but I could have used more.
Similarly, I packed an umbrella, which is more than I can say about my typical level of preparedness for weather here in New York.
But I wasn't prepared for the fact that Amsterdam, like some other cities built on water, can have an unpredictable climate.
While taking the canal boat tour that I'd so been looking forward to, I watched the weather transition from sun, to rain, to hail, to rain, and back to sun.
I missed about half of that tour, incidentally. In my exhaustion, I leaned my head against the window and fell asleep, in spite of the hail that was tapping against the glass.
I had enough forethought to make some museum reservations ahead of time, but there were other attractions that I didn't expect to be fully booked, so I missed them. (I didn't get to the Anne Frank house, though I was staying right nearby.)
I made it to some of the eateries and bakeries I wanted to try, but not others. Either I didn't have time for them, or I didn't realize how inconveniently located they'd be until I started getting around the city.
There's an upside to unpredictability, however.
Way too caffeinated to rest on my first morning in town, I managed to see a special Vermeer exhibit in the Rijksmuseum early in the day and before the weekend arrived. There were far less crowds there than there would have been otherwise.
I took in each work quietly and slowly, mesmerized by how luminous they were, with a few equally speechless fellow museum-goers beside me.
On my second-to-last day in town, I'd actually managed to get some sleep the night before. Energized, I had a full day of sightseeing.
Making my way back to my hotel, I passed by the Grachtenmuseum, or the museum of the canals. It wasn't an attraction that I'd been planning on, but I was standing directly in front of the building, so I figured, why not?
It was a highlight of the trip, an interactive tour that was rich in history and taught me so much about the magical city I was enjoying.
So did Our Lord in the Attic, a canal house with one of Amsterdam's most well-preserved secret churches (these churches were constructed after The Alteration, when Catholic worship was no longer publicly allowed).
That, too, was an attraction that I decided on only at the last minute.
The meals I'd planned on were great, but some of my favorite eats while I was in town happened more spontaneously, through chatting with folks who worked at my hotel and Googling to see what would be nearby as I wandered around.
On my second to last evening evening, I sat next to a young couple at dinner. They were clearly having a date night, but we got to talking as I peeked up from the book I was reading.
It turns out that one of them had been born in New York City; we became fast friends over dinner, and I've promised to visit Amsterdam again soon—maybe in the summer next time—so that they can show me more sights.
On the flight home, I sat next to another couple. They're also from the Northeast, and they'd been visiting their son, who's studying abroad, in Amsterdam.
We spoke about some of the meals we'd enjoyed. Before long we were comparing notes on the sightseeing that we'd done.
I had planned to sleep as much as I could on the trip home. If I couldn't do that, I figured I ought to start getting ahead on some of the work that I knew would greet me on Tuesday morning.
There was a point midway through the flight when I realized I'd been chatting and laughing with my neighbors since the plane took off.
Shouldn't I politely extricate, I wondered, so that I could either get my work done or get some sleep?
I'm so glad that I didn't do that—didn't retreat into solitude. There's always work that I could be doing, and I can't organize my life around it. I caught up on my sleep when I got home (the good thing about never adjusting to European time was that I didn't have so much as a hint of jet lag when I returned to NYC).
Travel, on the other hand, happens only once in a while, though I'm trying to make it happen more often.
My neighbors and I had so much fun chatting that we ended up getting lunch together when we were in Dublin for our respective flight connections. By the time we parted ways, four or five hours later, we felt like old friends.
They invited me to visit them sometime outside of Boston, and I will.
I've taken other trips that were well organized and unfolded according to plan. This one was semi-organized and a bit chaotic in its unfolding.
Travel imitated life, though. The best stuff tends to happen not because of my planning, but in spite of it.
Happy Sunday, friends. Here are some recipes and reads.
Recipes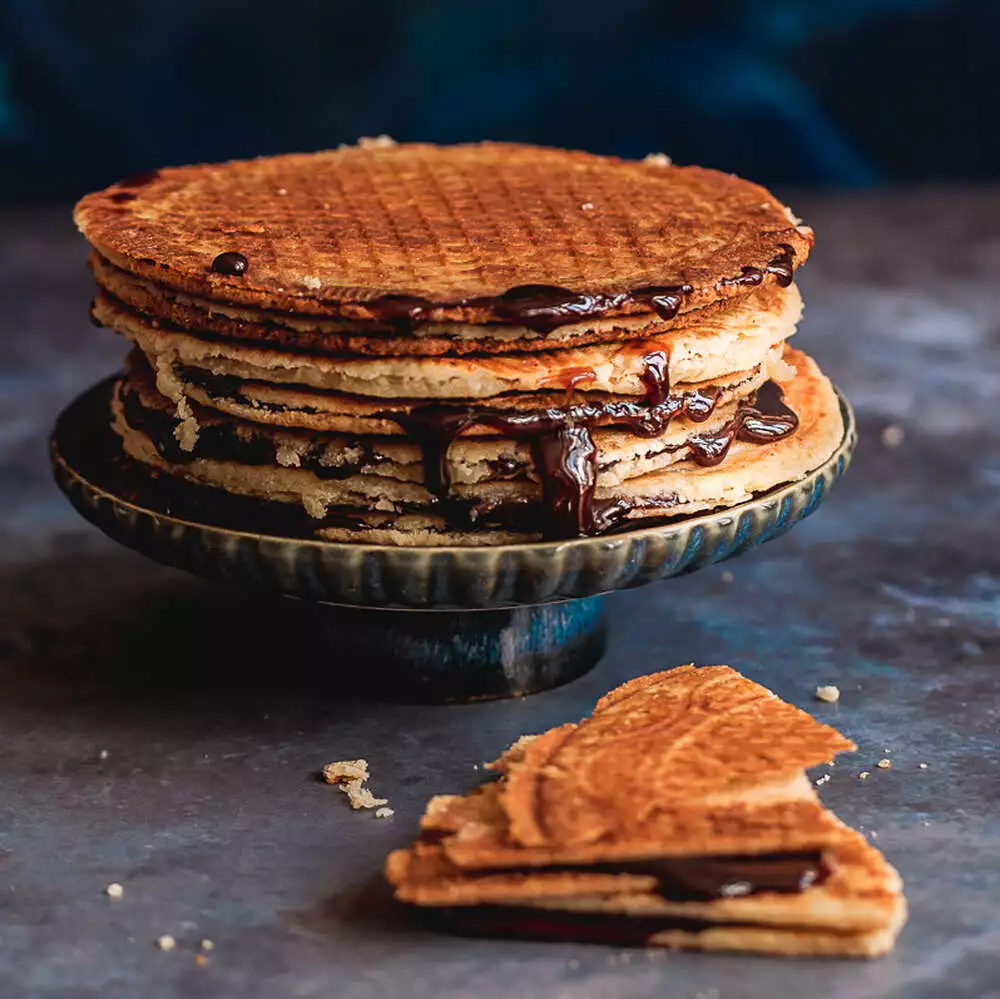 I got home and immediately researched vegan Stroopwafel recipes. Of course Constanze has one, and it looks divine.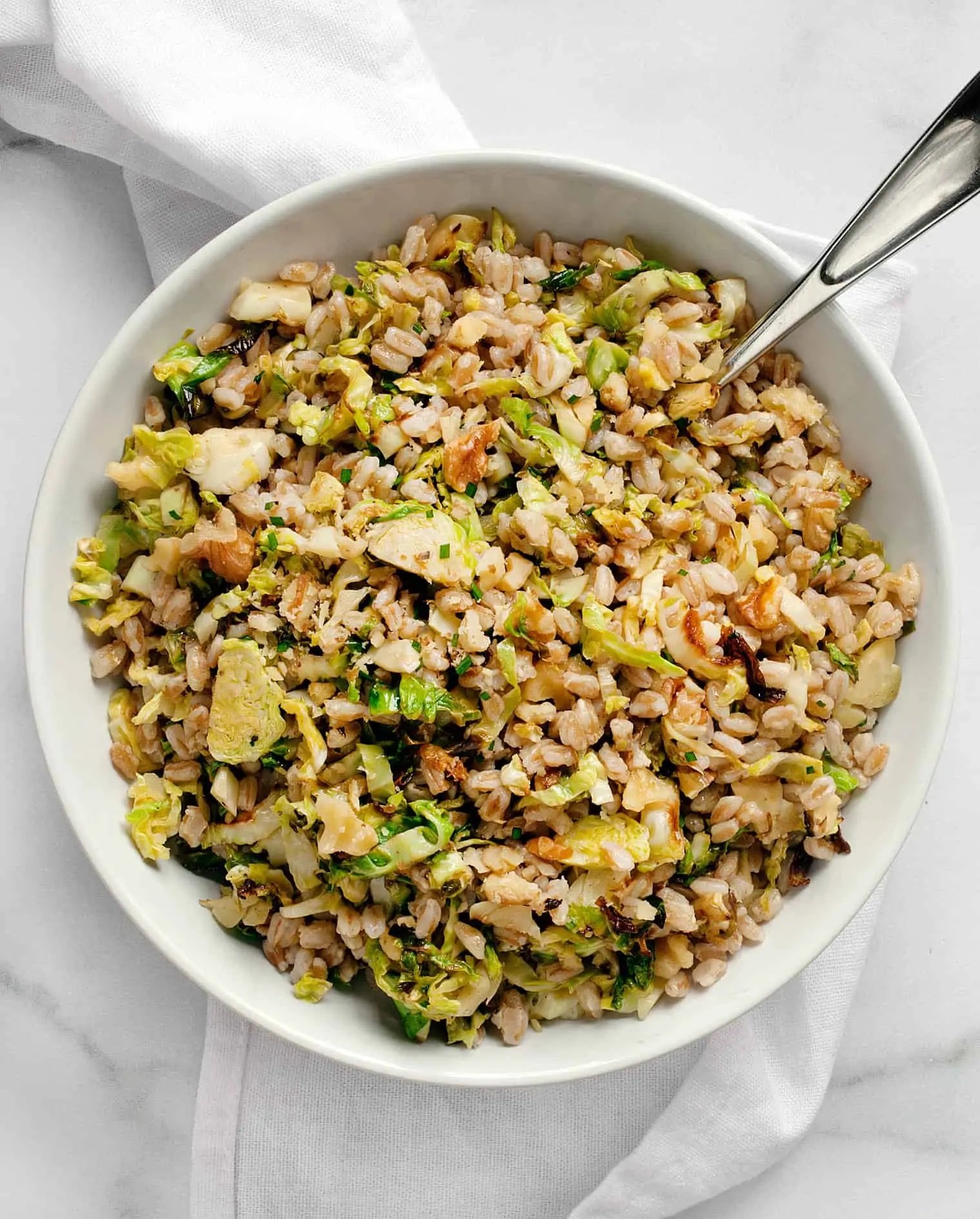 This grain salad combines two of my favorite things: Brussels sprouts and farro.
I'm long overdue to try out a homemade vegan version of Hamburger Helper at home. I love the looks of Jhanelle's recipe.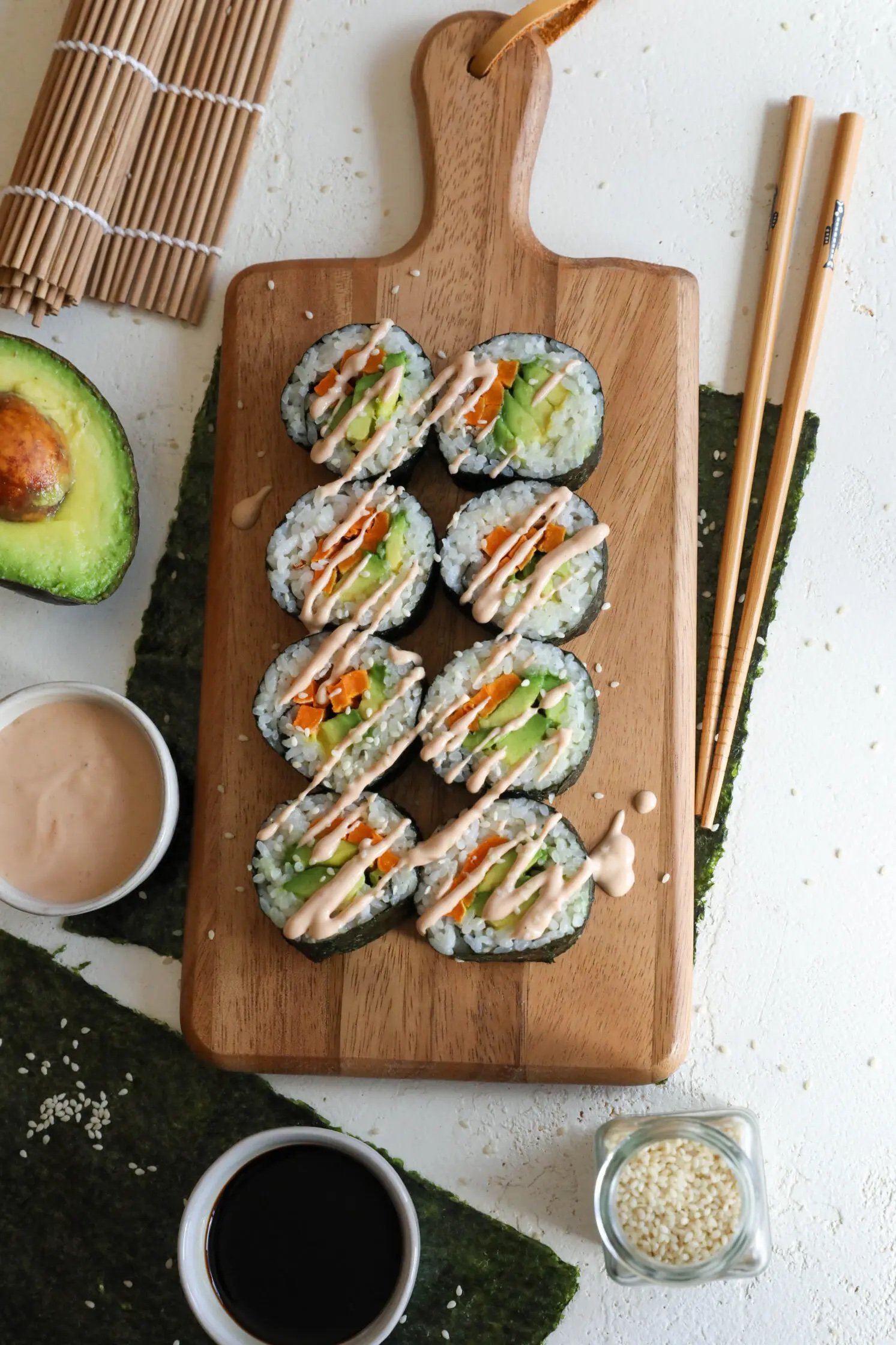 I'm eager to make Lauren's sweet potato avocado rolls, if only so that I can taste the sriracha tahini she drizzles on them!
Have you been searching for a vegan brown butter chocolate chip cookie recipe? Because I have. I think Lauren has me covered.
Reads
1. I keep reading distressing statistics about rising rates of depression and anxiety among teens, and in my work with eating disorders, I can see the profound toll that the pandemic took on young people and their well-being.
I really appreciated this New York Times interview with psychologist Lisa Damour, author of a new book titled The Emotional Lives of Teenagers.
I especially liked what Dr. Damour had to say about giving kids freedom to feel anger, while creating safe parameters around it. Too often, repressed or stigmatized anger can show up in dysregulated and self-destructive food habits.
2. Having just visited the Van Gogh Museum, I thought it was cool to read about a recent discovery of one of his famous self-portraits hidden on the back of another painting. Apparently, Van Gogh often reused canvases due to his financial constraints.
3. As I was reading this article, about the retreating pastime of "hanging out," I got to thinking about how little unstructured social time exists in my own life.
Sheila Liming is the author of a new book titled Hanging Out: The Radical Power of Killing Time. Writer Dan Kois profiles Sheila and her husband, Dave Haeselin. It's a thought-provoking experience for him, and I enjoyed this insight:
Sheila and Dave have constructed a schedule, a way of viewing the world, and even a home that's conducive to hanging out, because to be a person who cares about hanging out means building a life that nurtures this passion. It means making space in your day to day for hanging out, sometimes at the expense of productivity. It means having rules about who picks out the first record, to make guests feel at home, and it means expressing loud enthusiasm about their pick, no matter what. It means hanging interesting art in your bathroom to give people something to talk about! It means having something to say, and knowing how to listen.
4. A father's tender, moving reflection on how running with his daughter's dog, Hank, rescued him as his daughter was struggling with addiction and an eating disorder.
5. It's somewhat rare that I draw any firm conclusions from a single study; as often as possible, I focus on bodies of research, rather than individual papers.
That said, I did find a new study associating consumption of the artificial sweetener erythritol to increased risk of blood clots—and by extension, stroke and heart attacks—worth noting.
There are limitations to the study (some discussion of those here), but it'll be interesting to see whether more research expands on the findings.
When it comes to real world application, I tend to advise my clients to opt for sugar in moderation, rather than artificial sweeteners, unless there are particular considerations for me to take into account. Moderation looks a little different from person to person.
Before I sign off, shameless plug! I can't help sharing a head's up that The Vegan Week is being sold at a limited reduced price on Amazon. If you don't have the book yet, and you're curious, maybe this'll be encouraging.
To those of you who have the book and have written to let me know what you're cooking, or shared on Instagram, or left a review someplace, thank you. It means so much.
I'll be back this week with a new pasta recipe that came together unexpectedly and knocked my socks off.
Have a restful night.
xo