A few weeks ago, in my recaps of Vida Vegan, I mentioned that I'd attended—and would have more to say about—the activism panel, which took place on the last day of the conference. The theme of this panel was to approach activism from a newcomer's perspective: what does it take to create a successful campaign? How can you manage the power of the Internet effectively as a means of creating change? How can we use our unique talents and skills to make a difference for animals?
I was more excited for this Vida Vegan Con panel than any other, for many reasons. First, it was moderated by Jasmin, who may just be my new favorite person. Her site, Our Hen House, is a great place to visit if you're looking to dip your toes into the AR world.
More importantly, I've been thinking a lot about activism this year. As you all know, when I started writing my blog, animals had very little to do with it. They're now the focus of my life as a vegan and a huge focus of CR. I love learning about activism. And the more I learn, the more I see that "activism" has no absolute meaning. There are many approaches to activism, and many kinds of activists.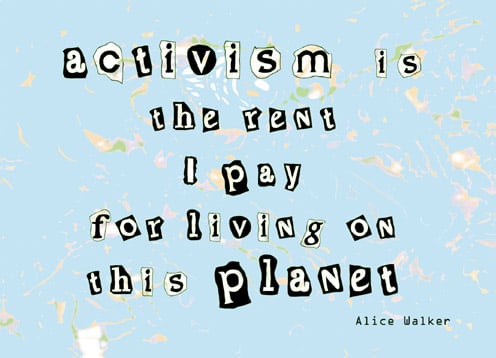 On the panel were the wonderful and talented Isa Chandra Moskowitz, Ryan Patey of T.O.F.U. Magazine, Sunny Subramanian of Peta2, Leigh Chantelle (who I had met on our positivism panel) and Chelsea Lincoln (who writes the blog Flavor Vegan).
Jasmin asked a number of really provocative and rich questions. For example, how do you bring activism to your community when it isn't necessarily germane?
Isa spoke about throwing vegan dinner parties in her hometown of Omaha, which doesn't have as robust a vegan community as do Portland and Brooklyn (her other home towns). She said that there are unique rewards to cooking for non-vegans: it's fun to cook for like-minded eaters, of course, but nowadays she has the change to introduce vegan cuisine to those who might never try it otherwise, and that gives a special meaning to her meals.
Ryan Patey mentioned that he's trying to think of ways to help the vegan movement become more inclusive, and to initiate dialogs about gender equality, sexual orientation, and race that can be adjacent to conversations about animal rights. Jasmin echoed this sentiment. It seems logical to me that sensitivity to discrimination and prejudice in any arena would translate into an understanding of animal rights—or at least, a receptive mindset—so I enjoyed this part of the conversation.
Leigh-Chantelle, meanwhile, told us about the green earth celebrations she's organized in the UK. She rarely states a vegan agenda explicitly at these events, but she does do her best to share any and all knowledge about the benefits of plant-based diet and sustainable, eco-friendly living. In this way, she serves two causes that are important to her, and helps others to see that they're naturally complimentary.
If there was a unifying theme, then, it was this: vegan activism doesn't live in a vacuum. We all draw upon the things that make us unique–our strengths, our personal histories, our professions–to help spread the word. If you happen to be a marine biologist, use your knowledge to foster sympathy and understanding for aquatic animals. If you're an environmentalist, tell people in your community about the benefits that plant based diet will bring to mother earth. If you're a fabulous cook, then share your meals with the world: this will help others to understand that being vegan doesn't mean living without delicious and accessible food.
This was a really important message for me to hear. As a newcomer to the world of animal rights, I still tend to perceive myself as an outsider. "Activists" are the people who attended protests when they were twelve, started student leagues in their high schools, and flocked to anti-fur rallies while I was still steaming chicken breasts and shopping for triplicate pairs of leather boots in college. What can I possibly have to contribute?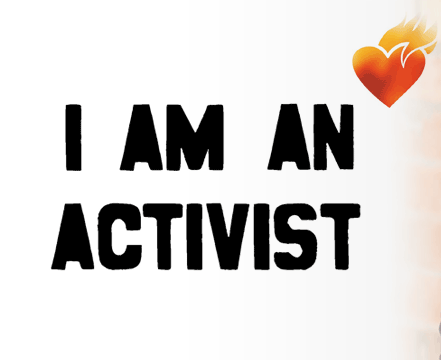 The answer, of course, is that I have as much to contribute as anyone else. Animals need as many active voices as possible! We become activists as soon as we feel the urge to share our passion with others. And we share it in our own voices—the voices of doctors, parents, chefs, lawyers, artists, and bloggers alike.
As the panel wrapped up, there was some time for questions. I raised my hand and asked a burning question: how do you reconcile a strong animal rights message with a nonthreatening voice? My blog has always been an open forum, wherein people can share different perspectives. For that reason, I try to maintain an open and gentle tone: it feels right to me, and I know that I'm more likely to intrigue readers who are curious about veganism with kindness and enthusiasm than I would with vitriol and outrage. Even so, I do sometimes feel that, for the sake of collegiality and friendliness, I'll mute an opinion or fail to convey how strongly I feel about something. It's not fear of being judged myself, but rather a fear that readers might feel alienated from veganism. And that's the last thing I want.
Isa chimed in almost immediately. "It sounds as though you're being really hard on yourself," she said. For a moment I wondered what she meant, and then she continued, reminding me that my only real responsibility as a blogger and an activist is to be honest. "It's your blog," she said, and then (forgive me as I paraphrase), "you don't have to speak for the entire vegan movement. Just do your best."
Identifying as an activist, in other words, doesn't have to mean taking the weight of  an entire social justice movement onto your shoulders, and feeling personally responsible for how it comes across. If anything, that's a slightly egotistical interpretation of activism! It simply means sharing your passion. If you're lucky, you brighten the message for at least one reader with your own enthusiastic voice.
So now you're wondering "what does pie have to do with all of this?" Well, at Vida Vegan Con, my new friend Kittee taught me about "baketivism" (which is actually Isa's term). This simply means using great food as a form of activism. One of the fears that keeps people from exploring veganism is the idea that it'll be a sad diet of sprouts and rice and cardboard meat substitutes: as food lovers, we can help to gently displace that notion by sharing the things we really love to eat.
I came home with this idea in mind. When two of my post-bacc friends moved up the road from me–a happy development, since my little corner of DC is a little remote–I decided to welcome them to the 'hood like a proper neighbor, with some pie. Vegan pie. I had never made vegan pie crust before, and I braced for disaster, but with the help of Isa's apple pie from Vegan with a Vengeance, things went swimmingly. And it wasn't until my friends were raving that I mentioned–happily–"you know, it's also vegan and organic."
Needless to say, there was some shock over the fact that no butter had gone into the pie crust. And some curiosity–no matter how faint–about what else might be await in the wonderful world of vegan food.
Obviously, there's no comparing pastry crust to picketing or protesting: these are different forms of activism, and the risks of the latter are greater. But it's important for us all to remember that we can champion causes in a way that feels germane to who we are. Two of the causes I care most about are health and animal rights. I hope to serve them well by writing about veganism, by talking openly about it with friends, family, and strangers, and by bringing my passion for plant-based diet to my career in medicine. But most of all, I hope to serve them well through cooking. Because we all need, want, and love to eat.
How do you bring activism home? What does being an advocate mean to you? I'd love to know!
xo