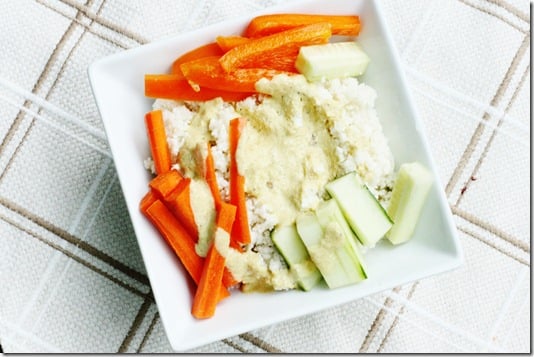 Hello from Hades! Though I have two days off—the 48 hour summer, as we post-baccs are calling it—before my second semester of physics commences, it's hard to do anything today but sit at home and home the heat doesn't seep into hobbit house. With temperatures breaking 105 degrees, it's a good day for reading, resting, and recipe developing.
Of course, turning on the oven or eating anything hot feels like lunacy in this weather, which is why it's appropriate that I have a raw book review for you today! Months ago, the lovely Amber Shea Crawley sent me a copy of her new book, Practically Raw, for review. I am so ashamed that it has taken me months to review it; the problem with me and book reviews is that I don't like posting a review until I've made, and can show off, the beautiful recipes therein. But it's really rare that I have time to cook at all lately, and then when I do, I feel as though I should be creating some new stuff for you guys. The upshot? Major delays in the book review realm.
But no matter. Amber has been a gem about my pokey speed in writing about Practically Raw, and now that I am, I'm so glad to be sharing! It's a wonderful book for beginners and connoisseurs of raw and vegan food alike.
Amber, who eats an almost exclusively plant based diet, has an incredible friendly and stress free approach to raw foods. She's studied at 105 Degrees Culinary Academy, and is the protégé of Matthew Kenney, so the woman knows her stuff. That said, Amber presents raw foods largely from the standpoint of culinary enthusiasm: no dogma, no sweeping restrictions. I think she and I have a very similar point of view, actually: serious adoration of raw cuisine, and conviction that it's healthful and exciting to learn how to work with vegetables in their raw form, but very little zealotry about raw being "superior" to cooked.
In fact, one of the things that makes Amber's book special is the abundance of cooked options! For every cracker, bread, and cookie, there is a baked option, along with a raw option, and cooked options are offered throughout for eaters who aren't yet ready—or simply don't wish to—take a high raw or all raw plunge. I think it's an ingenious way to present raw foodism: as a delectable preparation option that isn't the only preparation option.
All of the recipes in Practically Raw are:
raw and 100% vegan / plant-based
free of dairy, eggs, gluten, and soy
all-natural, unprocessed, wholesome, and delicious
accompanied by ingredient substitution lists, optional cooking/baking directions (if applicable), and nutritional information
adaptable to any kitchen, whether you have a dehydrator or not
suitable for vegetarians, vegans, raw foodists, Paleo dieters, and omnivores!
Some of the notable ones include Almond Butter Sesame Noodles, Vegetable Korma Masala, Fiesta Taco Roll-Ups, Primavera Pesto Pizza, Pizza Kale Chips, Cherry Mash Smoothies, and Parisian Street Crêpes. You may have seen variations of these before—the raw pizza, for instance—but I assure you that Amber's recipes are quite a bit easier than much of what you've seen. And as a raw food loving gal who just can't get down with really elaborate prep right now, I appreciate the ease and simplicity of Amber's uncooking.
With Amber's permission, I'm sharing some photos from the book. This is the apple pie oatmeal:
The Christmas cheese ball:
The pizza kale chips and chocolate kale chips:
And the incredibly creamy, dreamy macadamia and cashew hummus, which I made with all cashews (to keep the price point slightly lower). So rich and tasty!
Desserts, like coconut chocolate fudge bites
And a raspberry lemon mousse tart, also abound:
Delicious!
I also have a few photos of my own. Though I wish I could say I've made it through the whole book, I haven't yet. But I've made some of the recipes that stood out to me as simple, accessible, and appealing. These include many of the fruit smoothies, which are perfect for D.C.'s blazing temperatures, and most of the salads. I also tried Amber's banana bread squares on a night when I was brave enough to have my dehydrator on in the heat. They were worth it! Made only of almonds, banana, and a few seasonings, they're incredibly simple and tasty: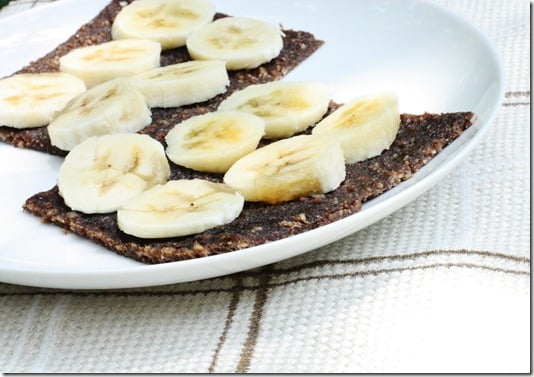 I also love the peach creamsicle smoothie. Amber read my mind in saying that she sometimes find the taste of orange to be overpowering. Using peaches and OJ, rather than straight up orange, as the base for this tasty smoothie is ingenious. A touch of coconut butter makes it oh-so-decadent.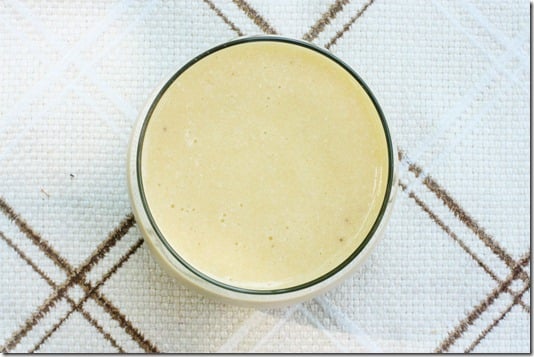 Finally, one of the recipes that most captured my heart was Amber's raw "sushi bowl"—this used cauliflower rice in place of regular rice, and had a huge assortment of chopped veggies. I didn't have all of the ingredients on hand—I wish I'd had some of my homemade gomasio!—but even the makeshift version I made, which included cucumber, pepper, carrots, and my pepper hemp sauce, was great.
Here's Amber's way prettier version:
In her foreword, Amber writes, "although 'practical' and 'flexible' are not yet widely used terms in the raw food world, they are terms for which I believe the raw community is ripe and ready." I couldn't agree more, and the very practical and accessible recipes in this book are proof.
If you're looking to get started with more raw food, I really recommend exploring Practically Raw, and taking to hear the double entendre of the title, which reminds you to keep an open mind, and enjoy the benefits of raw food without feeling trapped by the label.
With that, I'm off to make some blueberry ginger Vitamix ice cream. Happy Saturday, all!
xo