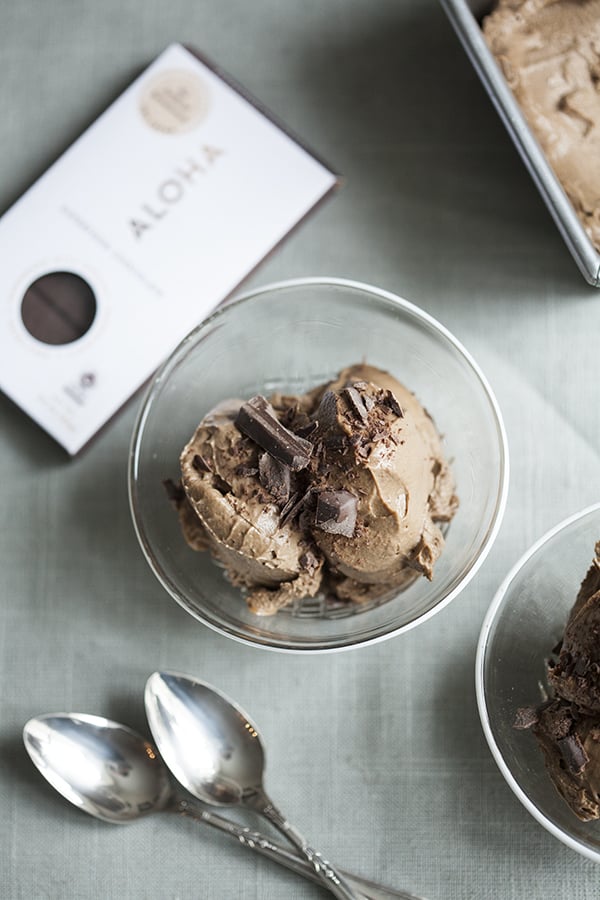 I scream, you scream…OK OK, I won't go there, but I do think you'll all be excited about today's giveaway. This is, I think, a community full of chocolate lovers, and the new superfood chocolate from Aloha is something to celebrate.
Aloha makes superfood products that are accessible, beautifully packaged, and incredibly tasty. The brand sent me their daily good green powder a few years ago, and I responded to them honestly by saying that green powders aren't really my jam, but that theirs was the most palatable and well designed I'd ever seen. It was true: the taste of their powder struck me as particularly fresh, even if it wasn't for me.
Aloha also makes an awesome vegan protein powder (hopefully I can share this with you in the future), as well as trail mix and coconut water powder. Virtually every single product features a savvy, approachable design, thoughtful and healthy ingredients, and plenty of user-friendly online information.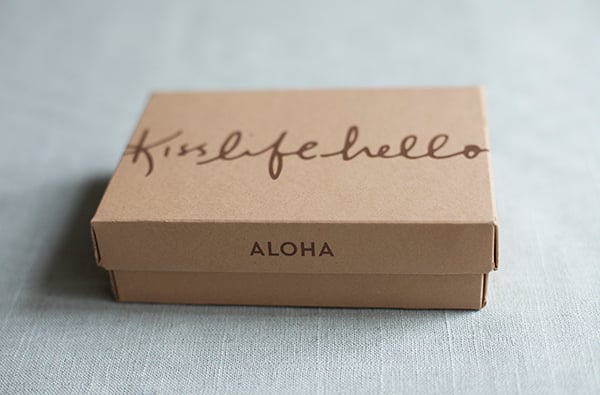 I was thrilled when Aloha reconnected with me and asked me if I'd like to try their new superfood chocolate. I expected it to be packaged pretty and taste great, and it met these expectations and more.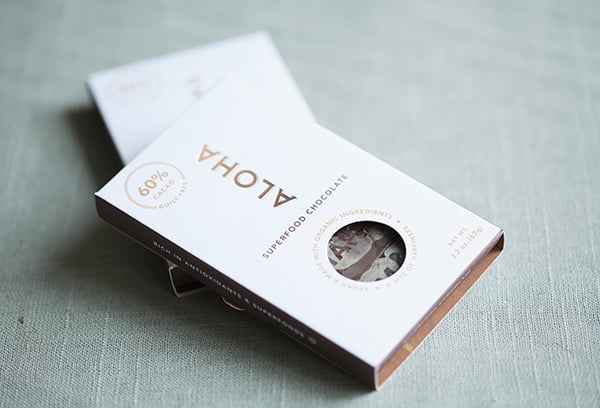 The chocolate is made with raw, organic ingredients, including the brand's superfood greens. I may not love mixing green powders into water, but I am more than happy to eat them if they're delivered in the form of sweet, smooth chocolate! Each bar has a full serving of fruits and vegetables, thanks to the greens.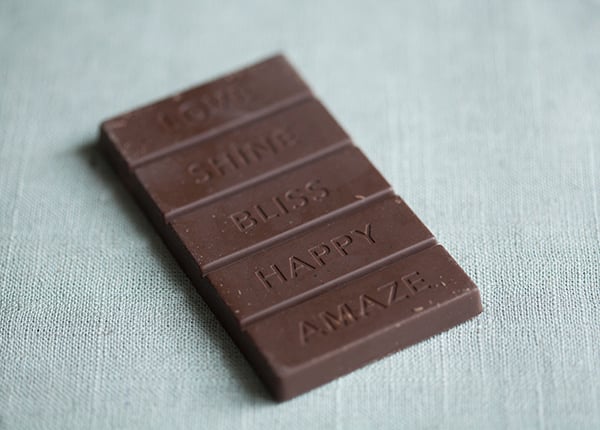 The bars are also 100% vegan, and they're made from 60% organic, fair-trade cacao. They're rich in antioxidants, and they are sweetened exclusively with mineral-containing coconut sugar and maple sugar. Ingredients are as follows:
-Fair-Trade Raw Cacao Nibs/Beans
-Coconut Sugar
-Raw Cacao Butter
-Daily Good Greens Chocolate (Daily Good Greens Chocolate Blend: Fair-Trade Cacao, Coconut Sugar, Coconut Water, Peas, Maple Sugar, Spinach, Wheatgrass Juice, Moringa, Wild Blueberries, Raspberries, Sunflower Lecithin, Xanthan Gum, Spirulina, Beet Juice, Vanilla Bean, White Button Mushrooms, Himalayan Pink Salt, Monk Fruit Extract)
-Raw Coconut Flakes
-Raw Cashews
-Vanilla Bean
Lots of good stuff in these bars, and the quality of ingredients is reflected in the bars' taste. They taste, honestly, like milk chocolate. As a devoted chocolate lover, I've grown very accustomed to the bitter intensity of an 80% or higher bar. But I'll be honest, I also love and miss the taste of milk chocolate, and these bars are the most authentic vegan representation of milk chocolate I've ever had–and they're totally dairy free.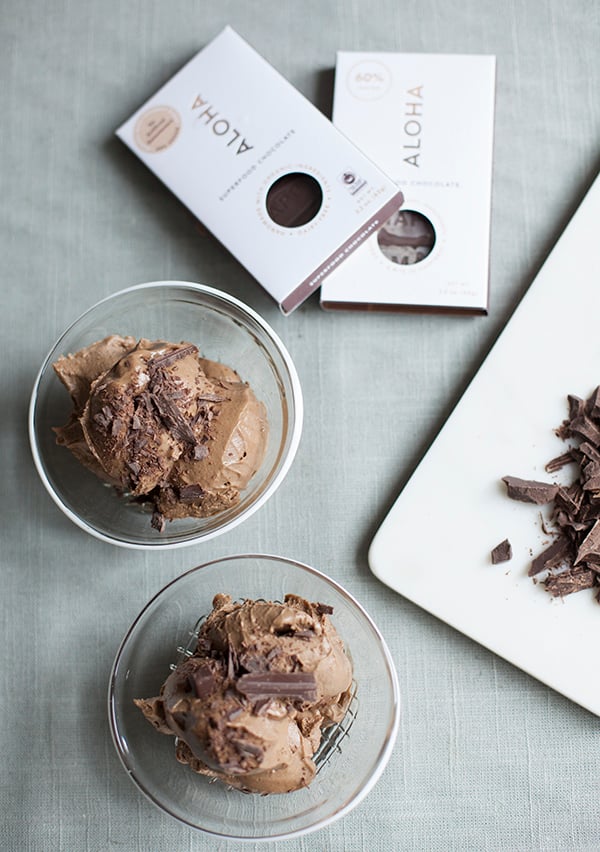 For this post, I was eager to share a recipe that would show off the creamy, milk-chocolate flavor that struck me so much when I tasted the superfood chocolate bars. This creamy, raw ice cream was my tribute.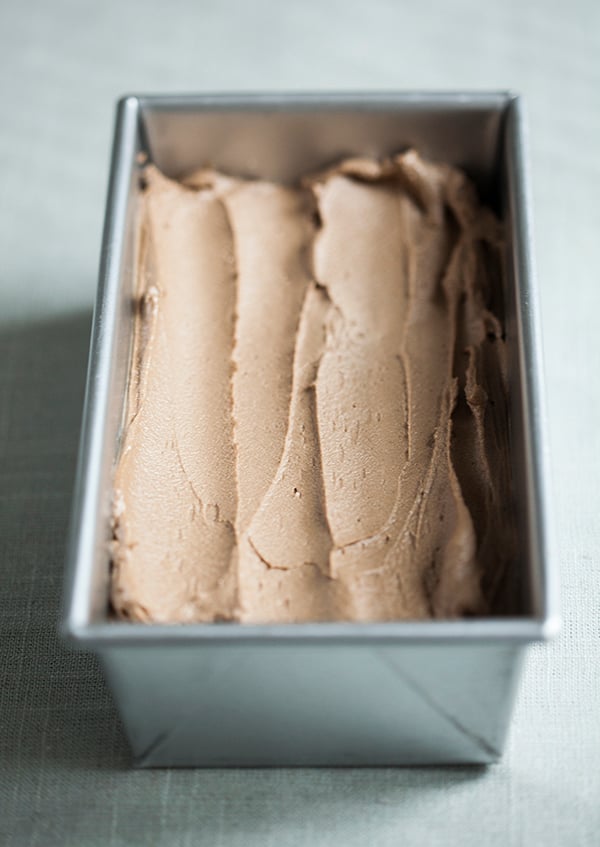 It may be the best homemade ice cream I've made, which I guess isn't saying much because I don't tend to make ice cream that isn't banana soft serve all that often. But trust me. It's amazingly rich and decadent, thanks to all of the cashews, the coconut oil, and the cacao. I love the way the chocolate is prominent in the recipe without tasting overwhelming. And I love that, like all raw ice creams, this one is simply a matter of blending: no heating, no custard-making required. Here's the recipe.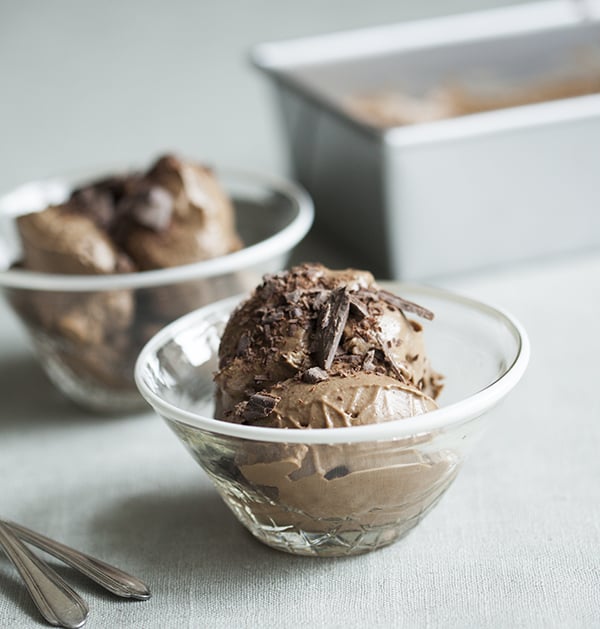 Creamy Raw Chocolate Ice Cream
Author -
3

cups

raw cashews

soaked overnight and drained

1/3

cup

coconut oil

melted

1/8

teaspoon

salt

1

teaspoon

vanilla extract

2/3-3/4

cup

maple syrup

agave, or yacon syrup (adjust based on how sweet you'd like it to be)

1/4

cup

raw cacao powder or natural cocoa powder

4 1/2

ounces

Aloha superfood chocolate

2 bars, melted (you can substitute your favorite vegan 60% or higher dark chocolate brand)

3/4

cup

almond milk
The day before making, freeze the necessary parts of your ice cream maker.

Blend all ingredients together in a high speed blender, using the tamp to help facilitate blending.

Pour the mixture into your ice cream maker and freeze using manufacturer's instructions. Store in a freezer-safe container. Before re-serving the ice cream, give it plenty of time to soften; cashew and coconut based ice creams tend to get quite firm, so allow yourself at least 30 minutes of thaw time.
Needless to say, I couldn't help myself with a little shaved chocolate garnish here.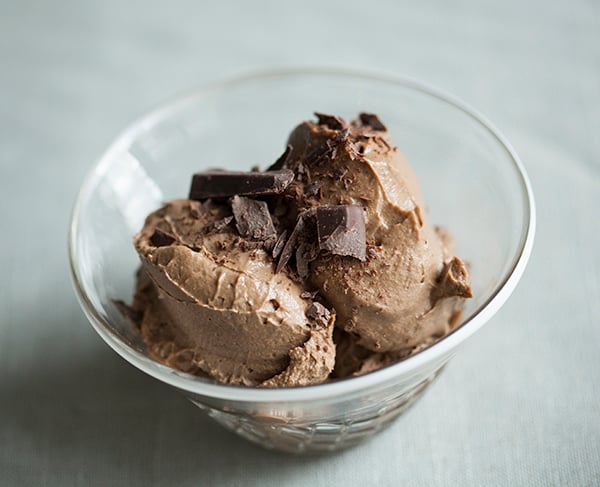 I know that a lot of you don't have ice cream makers, so I just wanted to mention that David Lebovitz's post on how to make ice cream without an ice cream maker is super helpful. I used the method he describes until I finally got an ice cream maker, which was only last year. Definitely worth checking out, not only for this recipe, but for any homemade vegan ice cream!
If you'd like to give the superfood chocolate a taste, here's your chance. The folks at Aloha are offering one CR reader a 6-pack of their superfood chocolate, which is a $49.00 value. Use it to make ice cream, pudding, brownies, or pie. Or just savor it, piece by piece. The giveaway will run for two weeks, and it's open to US and Canadian readers only.
Enjoy the recipe, friends–and enjoy the weekend ahead. I'll be back on Sunday.
xo
This giveaway is generously sponsored by Aloha. All opinions of the product are my own.