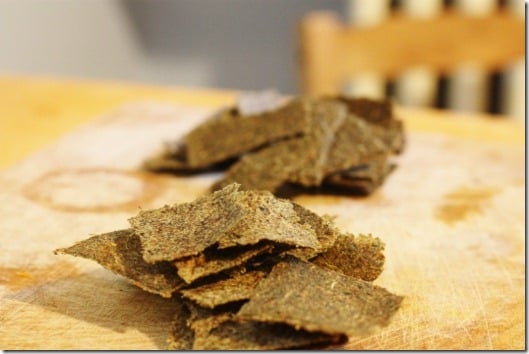 Back in the days when I juiced almost daily—a bygone era whose recession I attribute to being just a whole lot busier—I watched bowl after bowl of organic veggie pulp migrate into my trash. It was awful to watch, if only because it was like watching so many dollar signs be flushed away. Sure, I had a great cup of juice, but what of all the stuff I was throwing out? Surely, I thought, I could figure out a use for it.
Life changed forever when I discovered how to make juice pulp crackers at home (and carrot falafel, and spinach burgers, and green guac, and more). I was ecstatic to find that there was a simple and easy way to avoid having any waste at all (even though I maintain that, if I couldn't use the pulp, it would still be worth it to juice).
Nowadays, the problem isn't that I have too much juice pulp on my hands, but rather that I have too little. I try to juice on Saturdays and Sundays, but the honest truth of the matter is that I don't often find time during my busy weeks, and I'm at peace with it. The downside is that I miss having juice pulp crackers, flatbreads, burgers, and so on to snack on, as they make for a great alternative to grain based sources of crunch. They're also economical, tasty, and—as far as dehydrator recipes go—very easy.
That's where friends like Valerie come in. Valerie happens to run her blog out of a very modest kitchen—it's amazing what she does to economize space—and she recently mentioned that she always has a glut of juice pulp in her freezer. The excited look on my face must have said it all: she immediately offered to send me home with a few bags of frozen juice pulp.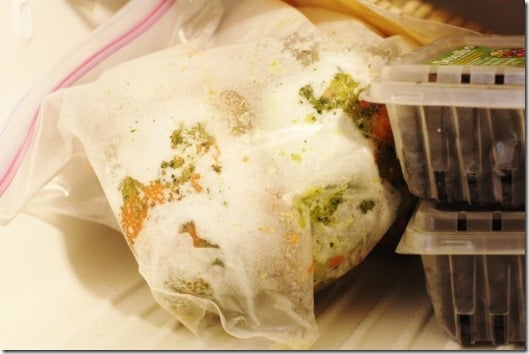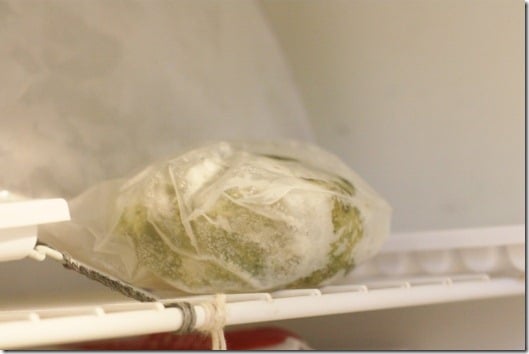 Is it a little weird to catch a bus home with a big purse full of frozen green juice pulp? Yes, yes it is. But I never said I was normal.
If any of you are wondering, juice pulp freezes beautifully, though I wouldn't exceed 3-4 weeks.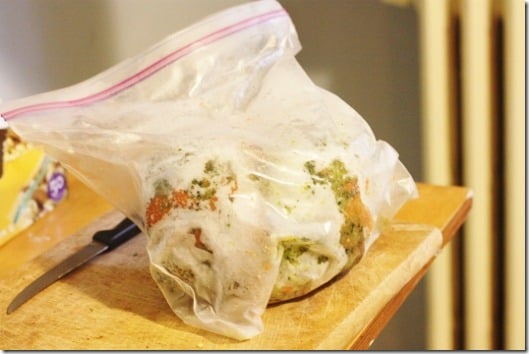 Valerie mentioned that she's been experimenting with different sorts of pulp crackers, and namely with both chia and flax as her base. After sampling some of her delicious creations (some with cayenne—yum!) I was inspired to get to work on my own, side-by-side comparison of the two methods. I made a chia seed recipe first, using my original template for pulp crackers and substituting chia for flax. I also threw chia seeds in at the end, which was a great touch!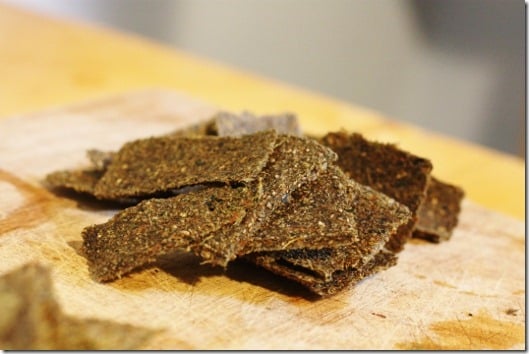 Chia Juice Pulp Crackers (raw, vegan, GF)
Yields 1 dehydrator sheet worth of crackers, 24-30
2 cups juice pulp, tightly packed
1/2 cup ground chia seed
2-3 tbsp tamari (I like my salty)
2 tsps coriander
black pepper to taste
1/3-1/2 cup water
1/3 cup chia seeds, whole
1) Place pulp, ground chia, tamari, coriander, and black pepper in a food processor fitted with the S blade. Pulse to combine well.
2) Add the water and let the motor run, till mixture is right consistency (start by adding 1/4 of a cup and move up: how much you need will depend on how much liquid was in the pulp already). You want your mixture to be thick and sticky, but spreadable.
3) Add whole chia seeds and pulse to combine.
4) Spread on a Teflex lined dehydrator sheet, score into cracker shapes and dehydrate at 115 for about 5-6 hours. Flip the sheet over (you may want to put another sheet on top and then flip them both), and then dehydrate till very dry, about 4-5 more hours.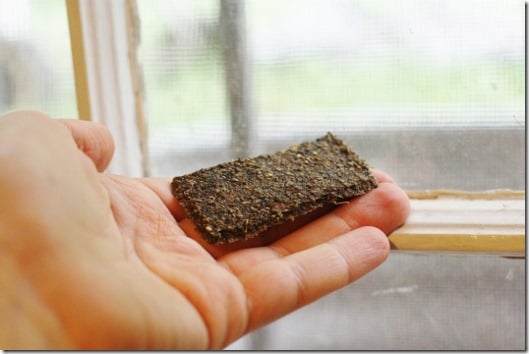 Love! My immediate thought is that the chia seed crackers end up less crunchy than flax crackers, but they're also thicker and a little heartier. I think they'd actually make wonderful raw flatbread that's actually more bread than cracker—it's next on my agenda! These were a refreshing alternative to the usual flax stuff.
But of course, the flax crackers are great, too. And since I had a lot of juice pulp thanks to Val, I made some of those, too, using a new lemon thyme variation that's stunning!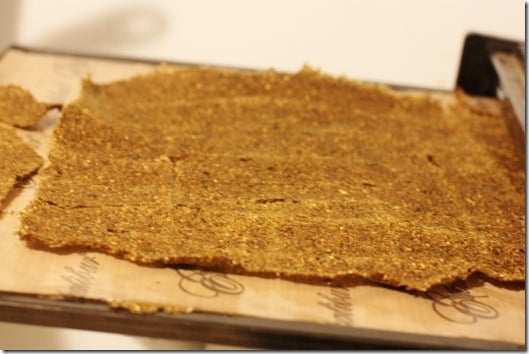 Lemon Thyme Juice Pulp Crackers (raw, vegan, GF)
Makes about 24-30 crackers
2 tightly packed cups juice pulp (any veggies you like)
1/2 cup flax meal, ground
1 tsp sea salt
2 tsps crushed thyme
2 tbsp lemon juice
1 tbsp lemon zest
Black pepper to taste (I'm generous with it)
1/4-1/2 cup water
1) Blend all ingredients save the water in a food processor. Add water in a thin stream till the mix is easy to spread, but still a bit sticky (the amount of water you'll need will vary based on how watery the pulp is).
2) Turn the "dough" out onto a teflex dehydrator sheet and spread it evenly. Score into cracker or flatbread shapes–I tend to do half and half of each!
3) Dehydrate the crackers at 115 degrees for about 5-6 hours. Flip the sheet by putting another teflex sheet over it, flipping it over, and then peeling off your original sheet.
4) Dehydrate for another 4-5 hours, or until crackers are nice and crunchy (again, this time may vary based on how watery your pulp was).
Oven option (also applies to chia crackers): bake crackers at 325 degrees for about 30 minutes, checking on them often to be sure they're not burning. Use your kitchen intuition!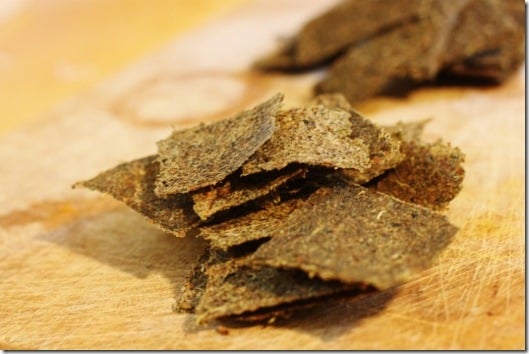 These, too, are delicious. See how they're sort of thinner and crunchier than the chia ones?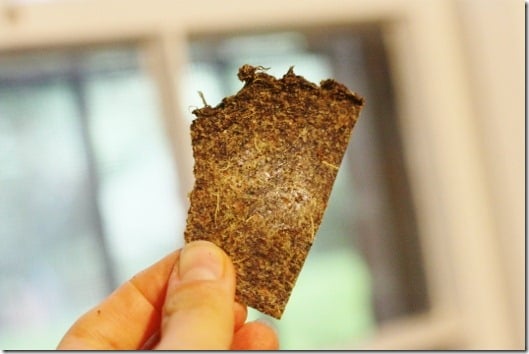 They also make wonderful flatbread for lunch or snackage:
Chia, flax…let's call the whole thing off. No matter how you slice it (pun intended) these mixtures are wonderful way to get essential fatty acids, beneficial fiber, and veggie goodness into a high raw day. Enjoy!
What's your favorite raw or cooked cracker recipe? And what other sorts of things do you like to do with juice pulp?
xo