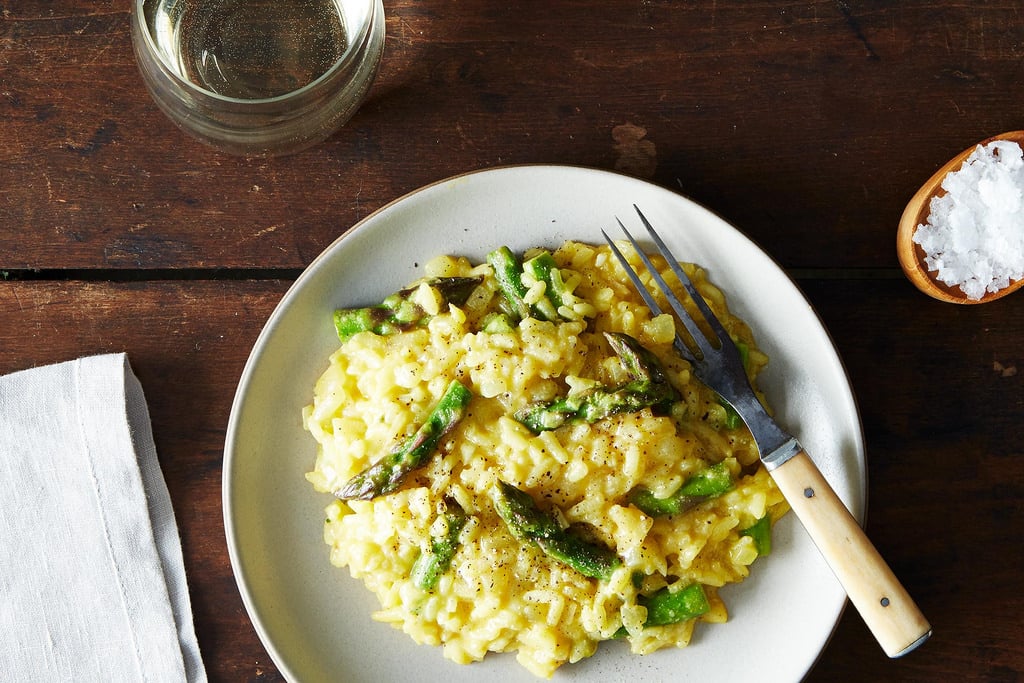 Images courtesy of James Ransom for Food52
So happy that you guys liked the spicy peanut kale salad–I've already had a bunch of folks tell me they made it and gave it a thumbs up.
If you're looking for something a little more upscale and elegant to prepare this weekend, look no further than this bright, lemony vegan risotto. In my current New Veganism column for Food52, I'm chatting about vegan risotto and how easy it is to prepare. I think there's a tendency to assume that the creamy texture of risotto must have something to do with cream, butter, or cheese, but the beauty of the dish is that the rice provides nearly all of the that characteristic texture–no dairy required. With a sprinkle of nooch and a few seasonings, vegan risotto can be every bit as satisfying as a traditional version.
I thought that James Ransom's photos for this one were particularly pretty.
Hope you'll enjoy the recipe. Head on over to Food52 to check it out, and have a lovely start to the weekend!
xo