Sometimes, it's the simplest food that proves the most challenging. I say this in recollection of my first few attempts at homemade hummus. The mixes were either far too thin—soupy bowls of blended chickpeas, none to appealing—or they were too thick and coarse, resembling pasty refried beans. Sometimes I used too much garlic, in which case I'd "repeat" the hummus all day (to use my mother's very demure phrasing), and sometimes I overdid it on the lemon, which caused even this lemon-loving woman of Mediterranean origin to pucker her lips. Most frequently, I went overboard on the cumin, which would drown out all other flavors in whatever dish I was eating. In short, there was some trial and error involved.
The main challenge I faced in perfecting my hummus was a texture challenge: how to replicate that perfectly-thick-but-not-pasty texture I was used to from storebought brands? How could I make mine as creamy?
As it turns out, a few simple tricks of the trade helped me to master the art of homemade hummus. After that, the whole process became a cinch, and now making hummus comes as naturally to me as
1: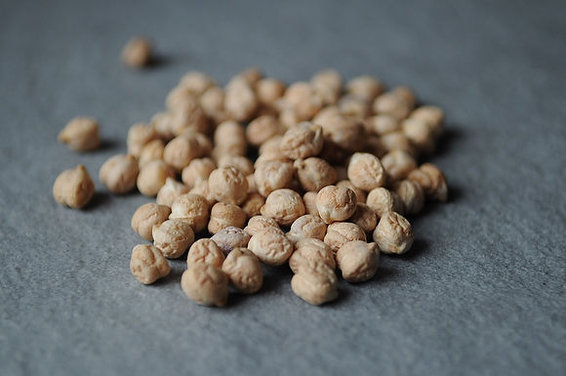 2:
3:
Read my top six tips for perfect homemade hummus, find out why I think that hummus in general is so versatile/life-saving/easy/nutritious/amazing, and get my new and improved recipe for spring pea hummus, over at Food 52 today.
Just look at how beautiful this stuff is!
It always surprises me that more folks don't make hummus from scratch, but when I remember my own missteps, I realize how daunting it can be. If you love the stuff from the grocery store, you'll love the process, too. Head on over to Food 52 and check out the how to and the recipe!
I'm writing this post slightly tired; my power and internet are still acting up, so I've spent the last three nights at friends' houses, working and coming home later than I should in order to get 6 hours of sleep. So tonight, my fingers are crossed for power and wireless. Wish me luck!
xo
All photos in this post are courtesy of James Ransom and Food 52.