 Happy Monday! I hope you're having a fabulous start to this first week of November.
My meal plan this week is a mixture of recent dishes, some classic recipes from the blog, and one of Steven's and my staple favorites. My goal will be to freeze a bunch of what I make, because I have my second set of exams next week, and I won't have much time on my hands to cook. Here's what's on the agenda.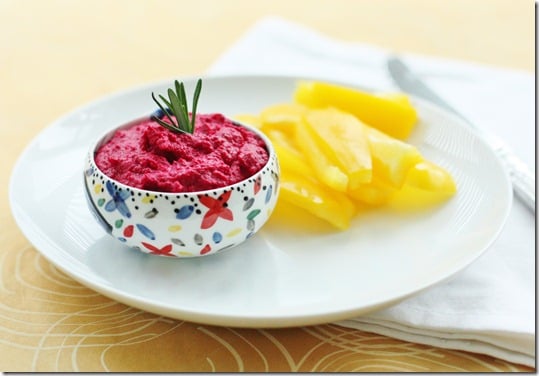 Staples:
●Chickpeas
●Creamy roasted beet hummus
●Red quinoa (I made this for a grain salad I threw together today for brunch with Steven's family, and I whipped up extra to use through the week)
●Creamy red pepper, chickpea, and tahini dressing
Recipes:
●Cuban black beans in the slow cooker (adapted from this recipe)
●Easiest gluten free mac n' cheese (a favorite of ours!)
●Split pea soup
Dinner Menu Plan:
Sunday: Soup leftovers from Saturday night (a "clean out the fridge" hodgepodge of celery root, potato, rutabaga, and apple) | Salad with chickpeas and creamy red pepper, chickpea, and tahini dressing
Monday: Slow cooker masala lentils (from the freezer) with brown rice (also from the freezer!) | Steamed broccoli with creamy red pepper, chickpea, and tahini dressing
Tuesday: Cuban black beans and rice | Kale and red cabbage slaw with agave lime vinaigrette
Wednesday: Leftover masala lentils over red quinoa | Leftover slaw
Thursday: Dinner with a friend
Friday: Easiest vegan, gluten free mac n' cheese | Kale and radicchio salad with simple vinaigrette
Saturday: Split pea soup (possibly in the slow cooker!) | Salad TBD
I'm pretty excited about this week's eats! Things that will emerge from the freezer for some of my lunches include frozen butternut squash and apple soup, and leftovers from my cream of broccoli and quinoa soup last week. Tis the season!
OK folks, that's it for now. Have a great day, and I'll be back tomorrow with a new recipe for an easy baked treat!
xo