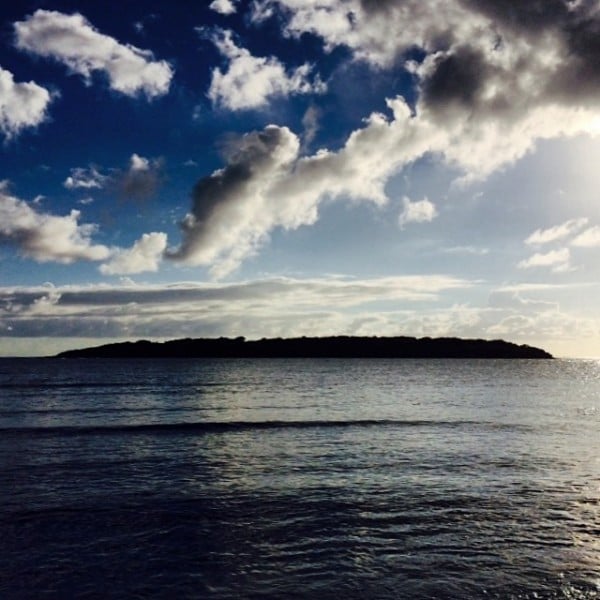 Before I get to my New Year's Eve musings, I want to thank everyone who commented on my last post. If you liked the post but haven't read comments yet, I really encourage you to. A few of them blew my mind, and they've added so much new meaning to the dialog. Thank you all, as always, for being so open about the recovery process. It's really a joy to be a part of this community, to take comfort in our shared strength.
A few days ago, a friend of mine texted me to wish me a merry christmas. "This has been a tough year, I know," he said.
I was surprised for a moment, but I quickly knew what he meant: 2014 did not begin promisingly. I had my only med school interview on January 8th, was told that I was a shoe-in, and returned to DC gleeful and certain that I was on my way. Then I got walloped with a terrible case of flu, and on the same night that I was sent home from urgent care, sweaty and shaking and nearly unable to breathe, I got an email rejection (later on, my interviewer told me that the committee had deemed my physical sciences MCAT score "a touch too low"). I lay in my apartment for two weeks, convalescing halfheartedly under a mountain of blankets, sipping water and pounding aspirin and listening to the hum of my humidifier. I knew in my heart that the interview had been my only shot, and indeed, only a few months later my rejection was a sure thing.
In the moment, of course, it felt like catastrophe. My post-bacc was long and hard and demoralizing, a 4 year process that left me wondering who I was and what my skills were and whether or not I'd made the stupidest mistake of my life in trying something that I seemed to be so ill suited for. I justified it, naturally, with the steadfast belief that one school–just one school–would take a chance on me. When that didn't happen, I had to confront both the loss and the discomfiting realization that I couldn't bring myself to reapply. What did that say about me? Had I not wanted it badly enough? Was I a quitter?
Nearly a year has passed since all of this happened, and while I'm still mourning the shift in my future plans–still prone to envy when I cross paths with a med student, still somewhat ashamed when I tell people about my post-bacc experience, still coping with some professional insecurity–life has taken some surprising and wonderful new turns. First I met Steven (ironically, we got together just after the med school rejection, a vivid example of a window opening as a door closes if ever I've experienced one). Our relationship, as you can all probably tell, has enriched my life in wonderful ways. I can't imagine a better partner or friend, and I feel grateful to him for inspiring me to be my best self in so many ways.
Steven has helped me with the great challenge that I and so many of my readers struggle with: the quest to be as compassionate to myself as I am to others. In past years, a big professional blow might have sent me into a nasty tailspin of self-loathing, possibly into relapse. I like to believe that I'm secure enough in recovery that I'd have remained relapse-free on my own, but Steven was certainly a force of kindness throughout it all, reminding me that, when I disavow and deny my own value as a person, I contradict all of the messages that I put forth so lovingly and sincerely here on CR and in my work as a nutritionist.
Steven has also been an incredible ally in my relationship with food, opening his arms to my vegan lifestyle, sharing meals with me enthusiastically, and helping me to unravel my thoughts when I have a bad body day, a food anxiety, or a recovery challenge. Yesterday morning I was emailing with a friend, and I told her that lately I've come to see that recovery is not just about the acceptance of nourishment in the form of food. It is about acceptance of nourishment on many personal fronts, and that includes acceptance of love. I've never felt or given love as freely as I do with Steven, and this is both a source of great joy and (I think) a sign that I'm learning how to love myself a little more, too.
In August of this year, I left DC and returned to my beloved hometown of New York. It was bittersweet and strange and exciting all at once. Ridiculously, I wondered if I'd have any embarrassment upon my return; what would it be like to tell former colleagues and friends that I wasn't going to med school? It was fine, of course. Almost immediately upon returning home, I realized that my friends and loved ones could care less about whether or not I become a doctor. They'd cheered me on dutifully, but one close friend echoed what I think many of them felt when he said, "it was never clear that you had to go to med school to help people the way you want to."
And as soon as I started up my work as a nutritionist again, I knew that he was right. I'm still exploring other health care avenues so that I can be a better source of help for my clients–and in particular so that I can be a better ED recovery resource–but the work is now, and it is real, and it is enough. I didn't have to put my life on hold for med school in order to do it. Another friend almost brought tears to my eyes when she said, "maybe this happened because, in all of the years you'd have been struggling through med school, you'd have missed an opportunity to help people who need you here and now."
There's an important lesson here, and it has to do with the "live in the moment" stuff that is sometimes so hard for me (and for most Type A folks). In all of my gung-ho pursuit of a grand and noble career dream and an enthusiasm for decoding all of the mysteries of the human body, I forgot what it was that made me want to go to med school in the first place: a desire to touch people's lives by helping them to feel better (mind, body, spirit). I could have done that as an integrative GI doctor, and I can also do it by writing Choosing Raw and sharing recipes and being a nutrition professional, just as I do right now. Dreams and goals and academic objectives are worthy and good, and sometimes they're necessary to get us to the next step in our professional capacities. But they can also prevent us from taking pleasure in the things we're already doing. And, if you hitch your professional fate to a goal that's overly distant, you run the risk of allowing present-day opportunities to languish.
I don't think I've totally figured out what I want from my career or what form my work will take (who has?), but what I have learned is that it was silly to think that structuring my life around the great and long med school journey could somehow give me all of the meaning and fulfillment that I seek. It's up to us to create our own sense of professional identity and fulfillment, every hour and every day and every year. And no degree, not even the M.D. (which I retain such reverence for, even now) can save us from uncertainty and unexpected twists of fate.
So, as 2015 commences, my goal is to craft a life that I love, here and now. No more waiting for my work to begin, no more wrapping my professional life around degrees or programs. Whether I return to school for another ten years or not at all, I'm committed to doing the work I love, which is to help people fall in love with food and nourish themselves deeply.
Likewise, I'm committed to actively savoring my life–experiences, friendships, food, love. What stands in my way most is the same tendency that blinded me so often during my post-bacc: a choice to elevate goals and concrete accomplishments over experiences or feelings or truths. For me, this takes the form of getting overly anxious about productivity (something I'm working on), creating grueling work schedules that keep me from having any fun, and a tendency to worry (almost obsessively) about time management. Back in October, a friend and I were chatting. She said, "you know, it's my choice to constantly feel as though I've overcommitted myself, so maybe it's time to accept that I get some satisfaction from being almost-too-busy, and adjust my attitude. If I wanted things to be different, I could make that choice at any time."
I agree. I tend to overbook myself (I did it this fall, and it almost kept me from enjoying my homecoming), which means that on some level I feel stimulated by having a lot to do. Rather than stress about it, I'm adjusting my attitude so that I can appreciate that I'm an active participant and architect of my own life, and I can step back whenever I need to. If at any moment I feel as though I've lost my capacity to truly savor life experiences, from travel to cooking to spending time with friends or with Steven, then it's time to scale back. If I'm to be spared the grueling hours of med school and residency, I might as well show appreciation for my new situation by taking time to actively enjoy the things I love most: music, yoga, food, friendship, and New York City. And when I am very stressed or busy, it's my job to be able to bring some good humor to the situation, to recognize that few work-related things are ever as grave as I make them out to be. I always think of something my former boss used to say to me: "Gena, the lives of children do not hang in the balance."
Words I so often need to remember.
That picture up top is a view of Vieques, the beautiful island from which I'm writing this post. Being on vacation here has predictably challenged some of my restless Type-A energy, but it has also allowed me to do some reflective writing, to ponder my recovery, to laugh and read and swim with Steven. On Saturday, we'll go back to New York, but I hope I can bring home with me a refreshed outlook on my work and my time, a tender appreciation of how good my day-to-day life is, and a commitment to not let small things stand in the way of my deep, ongoing gratitude for experience. My caring friend wasn't right about 2014: it was an up-and-down year, maybe, but also one of the best I've ever had.
Readers, thank you for another year of incredible dialog, community, and shared strength. I'm so grateful for you. Happy new year, and may all beings living be happy and free.
xo