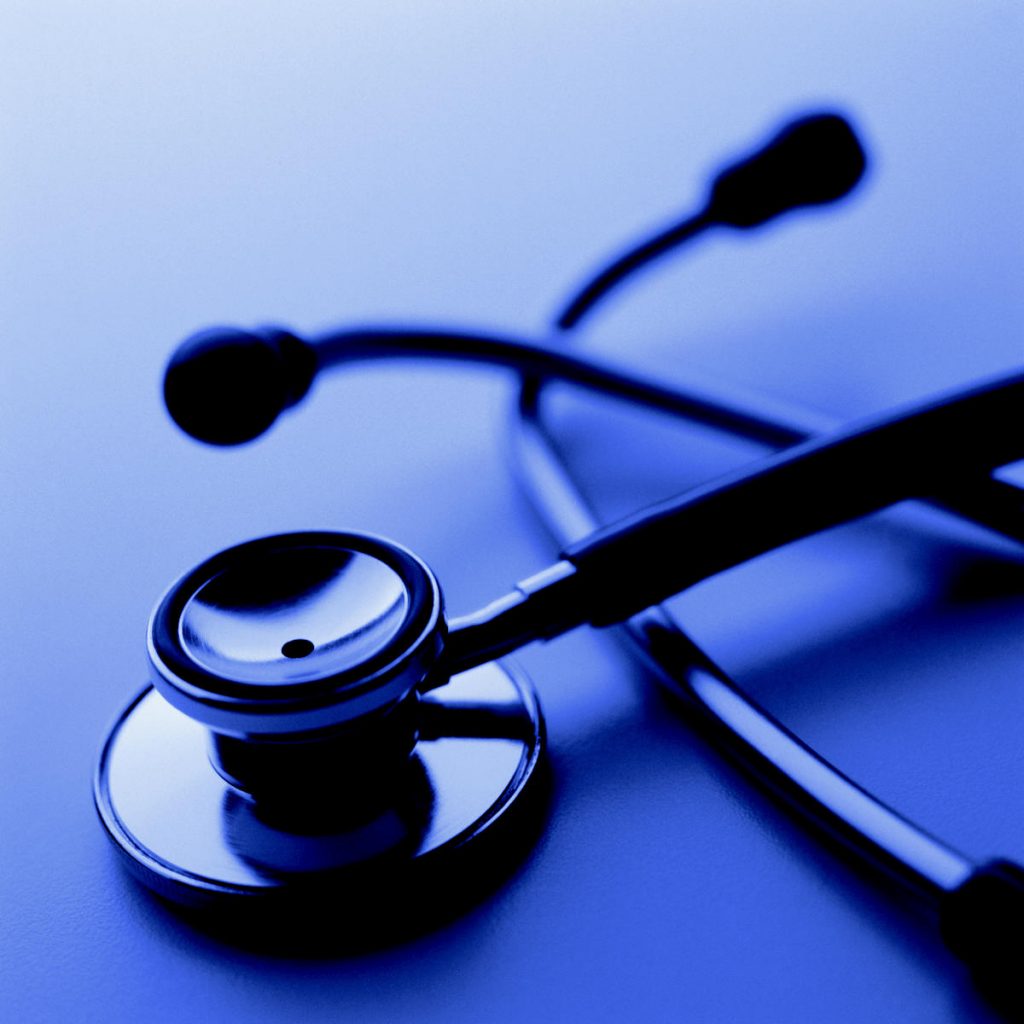 Last week, there was some media coverage of a new study, published in Pediatrics (the journal of the American Academy of Pediatrics), that highlights the concurrence between obesity/overweight and eating disorders. The study sheds light on the fact that a significant number of young people who seek clinical treatment for eating disorders come from a history of overweight or obesity. At the Mayo Clinic Children's Center, where Dr. Leslie Sim, one of the authors of the study, works, 45% of adolescents seen for ED treatment in the last year came from a history of obesity. The study makes a case for recognition of obesity as a common precedent to disordered behaviors. It also illuminates the very tendency of primary care providers to overlook symptoms of disordered eating in people with history of obesity. It highlights two case studies: a fourteen-year-old boy and an eighteen-year-old girl whose eating disorders were misdiagnosed in large part because they had previously been obese.
As I read this article, I felt an enormous sense of disappointment at the way both obesity and eating disorder treatment are failing young people in this country. Because our emphasis is on weight loss at all costs (rather than the fostering of healthy habits), obese adolescents often transition directly into anorexia, bulimia, binge-eating, and EDNOS. At least half of the men and women I know who have struggled with eating disorders were overweight or obese growing up, so it comes as no surprise that what I've observed is borne out in the 45% statistic. Still other individuals who have shared their stories with me say that the eating disorder began when they were advised to lose weight by a health care provider or school nurse. In their dutiful attempts to obey that mandate, they quickly turned to extreme forms of restrictive eating or exercise.
Sim, Lebow, and Billings' study details the history of a fourteen-year-old boy who had lost over 87 pounds. Possessed of a significantly higher than average BMI through childhood, he'd begun dieting at the age of 12, first by eliminating sweets, fats, and carbohydrates, and ultimately resorting to eating 600 calories per day. He developed hallmark symptoms of an eating disorder: difficulty concentrating, low moods, bloating, constipation, social withdrawal, fatigue, and intolerance to cold. His health care providers tested him for a number of GI disorders (celiac sprue, Giardia, H. pylori), and thyroid abnormalities. In spite of the fact that he began to show heart irregularities and dehydration, eating disorders weren't suggested.
The study states,
In spite of having lost over half of his body weight, the medical documentation associated with the evaluation stated, 'there is no element to suggest that he has an eating disorder at this particular time.' At the request of his mother, however, Daniel was referred for an ED evaluation. Of note, Daniel's weight was a focus of discussion at all medical appointments throughout his childhood. However, during the 13 medical encounters that took place when he was losing weight, there was no discussion of concerns regarding weight loss.
Italics are mine.
The next case study is equally disturbing. An eighteen year old girl was sent to an ED evaluation because she was demonstrating extreme fear of weight gain, amenorrhea, intolerance to cold, stress fractures, excessive exercise, food restriction, and binge eating. She, too, came from a history of obesity. She had begun dieting at the age of fourteen, ultimately going from 97th percentile for weight to the 10th percentile in only three years. After the first year of her weight loss, she developed amenorrhea, but the suggested explanations were PCOS or her long distance running, and she was put on birth control pills. She was referred to a dietitian after her stress fractures developed. The dietitian didn't suggest ED treatment or express concern over her severely low fat diet, even when the girl's mother suggested that she might have an ED. According to the study, the girl's physician noted, "'given that her BMI is currently appropriate, it is reasonable to do a trial off the birth control pill and see if her menses resume.'"
Italics are mine again.
In our green recovery discussions, we have often touched on how flawed BMI is as a marker of health. The USA Today coverage of the new study discusses this problem. It notes that many of the people who need ED treatment aren't immediately identified as being at risk because they aren't underweight:
It's a "new, high-risk population that is under-recognized," says Hagman, medical director of the eating disorders program at Children's Hospital Colorado, who was not involved in the new report.

The kids she sees in this condition "are just as ill in terms of how they are thinking" as they are in terms of physical ailments, she says. "They come in with the same fear of fat, drive for thinness, and excessive exercise drive as kids who would typically have met an anorexia nervosa diagnosis. But because they are at or a even a little bit above their normal body weight, no one thinks about that."

These cases are no surprise, says Lynn Grefe, president of the National Eating Disorders Association. "Our field has been saying that the more we're pushing the anti-obesity message, the more we're pushing kids into eating disorders" by focusing on size or weight instead of health and wellness.
Medicine is not a perfect science. BMI can help physicians to quickly identify someone who is very overweight or underweight, but like any diagnostic tool, it has limitations. One way to circumvent these limitations is to use multiple diagnostic criteria when it comes to complex conditions like EDs. Weight may be telling, but it doesn't tell the whole story. Listening to a patient's symptoms, history, and habits is equally, if not more, crucial. It's time for treatment providers to stop equating eating disorders with the state of being underweight. People who are not underweight by the books can have eating disorders, and–as one of my commenters noted–people who are underweight don't necessarily have them.
What struck me most about this study was the bias it unearthed. It is the idea that there are two types of people– people who have been overweight, and people who are, or could become, restrictive– and that those two types of people are not and cannot be one in the same. This is the bias that leads a primary care physician to miss overwhelmingly evident ED symptoms in a kid who used to be obese. It is the bias that, left uncorrected, may allow countless adolescents and adults who are in need of care to go unnoticed.
US News and World Report interviewed Dr. David Katz as a part of its coverage. Katz is the Editor-in-Chief of the journal Childhood Obesity, President-Elect of the American College of Lifestyle Medicine, founder and President of the non-profit Turn the Tide Foundation, and the founding director of Yale University's Prevention Research Center. He has devoted much of his career to combating childhood obesity through education about healthy eating and a comprehensive approach to patient care. He echoed the dangers of treating obesity and disordered eating as mutually exclusive phenomena, and underscored the fact that there is quite a bit of fluidity between them:
"First, obesity itself is a risk factor for eating disorders," Katz said. "This link is well established for binge-eating disorder, where obesity is potentially both cause and effect…Second, while weight loss in the context of obesity may appear beneficial, there is a point at which the methods used — or the extremes reached — may indicate an eating disorder," Katz said.

"Effective treatment of obesity cannot simply be about weight loss — it must be about the pursuit of health," Katz said. "An emphasis on healthful behaviors is a tonic against both obesity and eating disorders. By placing an emphasis on diet and activity patterns for health and by focusing on strategies that are family based, we can address risk factors for both eating disorders and obesity."
Just as weight restoration alone cannot remedy anorexia, neither is weight loss, in and of itself, an adequate treatment for obesity. In both cases, changes in weight should be accompanied by an emphasis on the importance of nourishing foods and an attempt to foster lasting, positive body image.
✵          ✵          ✵
Between the ages of eight and ten, right after my parents' divorce and during a turbulent moment in my childhood, I gained some weight. My pediatrician remarked on it during an annual checkup when I was eleven–he wasn't overly worried, he said, but a diet might help me get back to a more "appropriate" weight for my frame. He left it at that, and I took matters into my own hands. This was that summer that I discovered rules and restriction. It was the summer I realized that I could make my body "behave" itself. It was also the year that my weight took its first major plunge, and the roller coaster in and out of my ED began.
In bringing up my own story, I don't mean to draw a direct or easy comparison between what I remember and what the two individuals profiled in the study experienced. Nor am I putting all of the blame on my physician, because he was acting in good faith, and there were many, many factors involved with my ED. But I couldn't help but feel a sense of recognition as I read, an empathy that having comes from having once felt as if someone–someone who was supposed to be taking care of my health–had given me the message that I ought to reject my body. While I recognize the seriousness of childhood obesity, and support all healthful measures undertaken to treat and prevent it, I believe that the onus is upon health care practitioners to do so in a way that will encourage children to embrace their bodies, rather than renounce them. I'm hopeful that it can be done.
As always, I'd love to hear your thoughts on the study, which can be found here (Sim LA, Lebow J, Billings M. Eating disorders in adolescents with a history of obesity. Pediatrics. 2013 Sep 9. [Epub ahead of print]).
In the meantime, I wish you a happy Sunday, and a great start to the week ahead.
xo