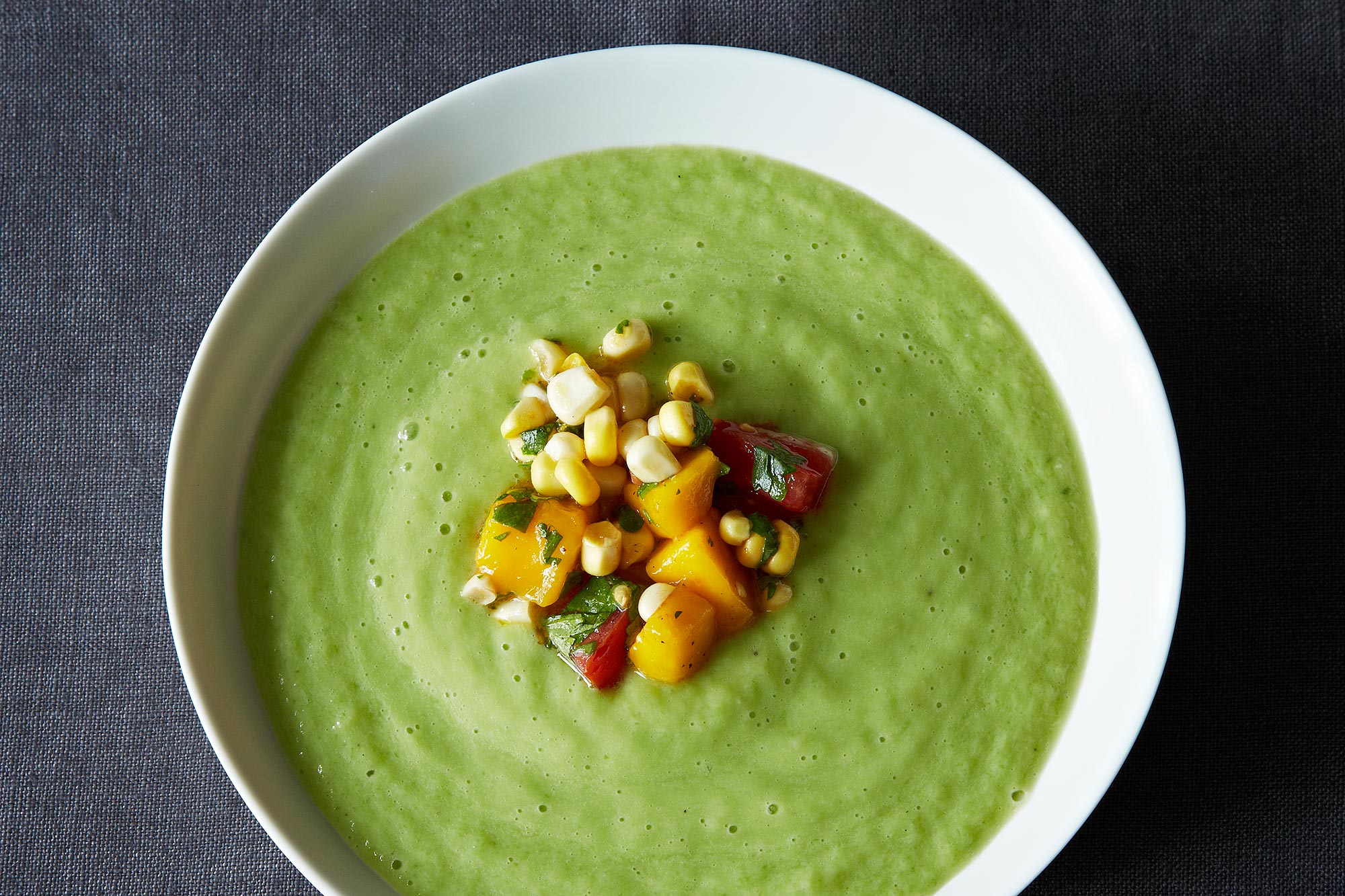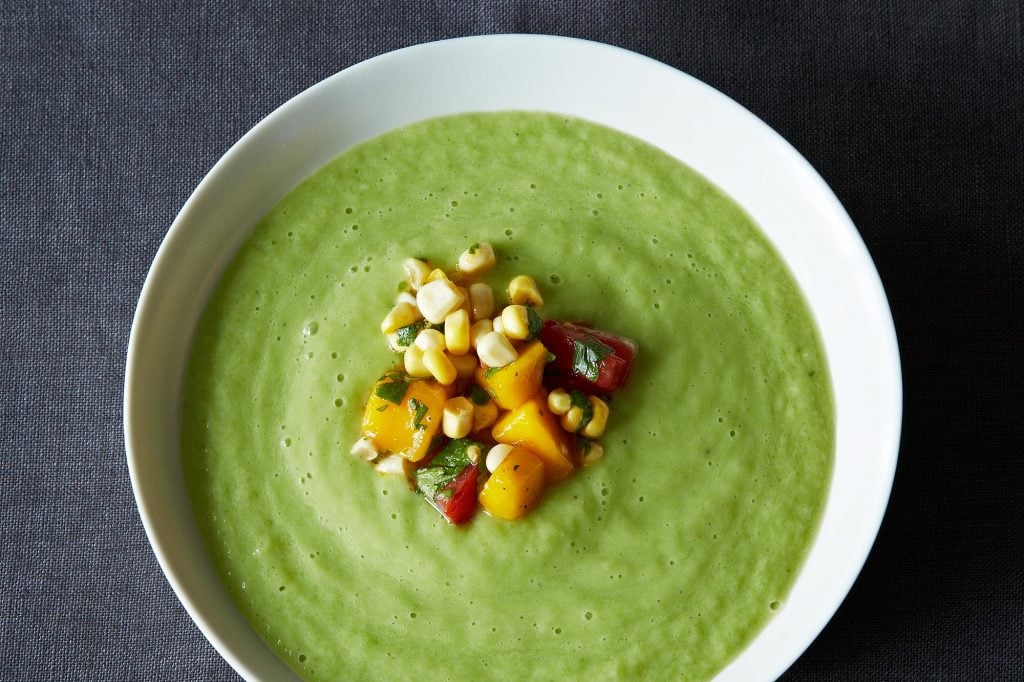 Photos courtesy of James Ransom for Food52.
If you're not busy blending up dreamy glasses of frozen watermelon and mint today (and who could blame you if you were), then feast your eyes on a bowl of chilled cucumber and avocado soup with fresh, sweet mango salsa. In today's New Veganism column for Food52, I'm sharing my adoration of blended salads (or green soups, or whatever you'd like to call them). And what better way to share then with a cool, delicate cucumber and avocado soup, topped with bold little pillow of mango salsa?
For the salsa alone, this recipe is worth it. But the soup and garnish together are a really delightful marriage of smooth, cooling, creamy, crispy, and sweet. I hope you enjoy this one while warm weather still lingers (or, if it's not warm by you, whenever the warm temperatures arrive)!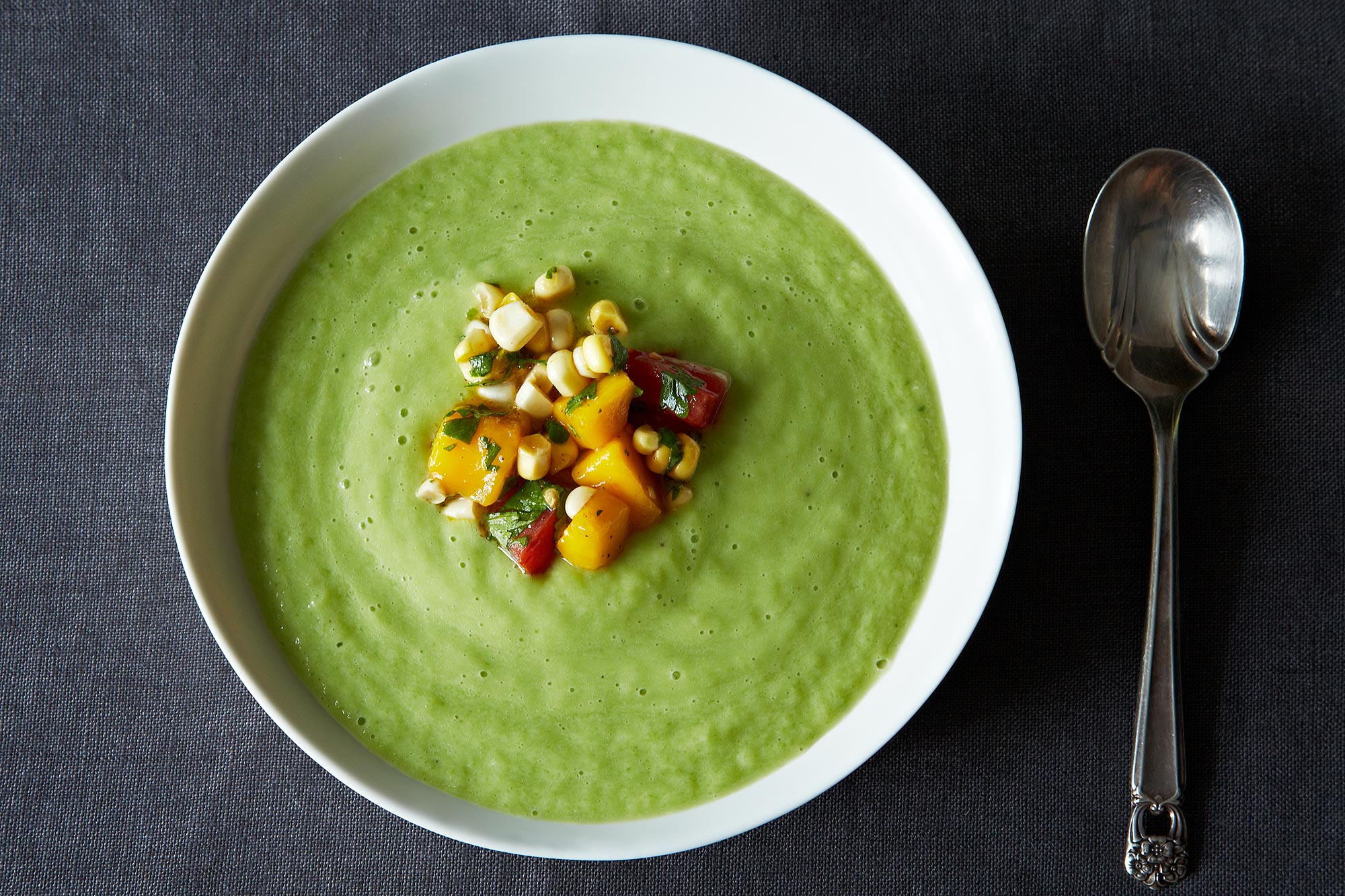 Head on over to Food52 for the recipe!
xo