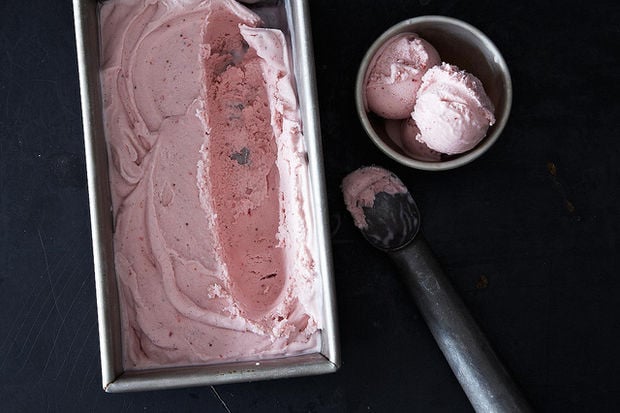 All photos courtesy of James Ransom for Food52.
If you haven't been blending up your berries into homemade fruit leather, I have another idea for you: creamy and decadent strawberry vanilla coconut ice cream.
That's right. In today's New Veganism column at Food52, I'm sharing one of the first "grown up" ice cream recipes I've ever posted. By "grown up," I just mean that created a custard and used an ice cream machine; normally, "ice cream," for me, means banana soft serve or my blueberry ginger VitaMix ice cream. These are delightful, but sometimes you want an ice cream that's a little thicker, a little easier to scoop, and a little more reminiscent of the stuff you grew up with. That's where this recipe comes in.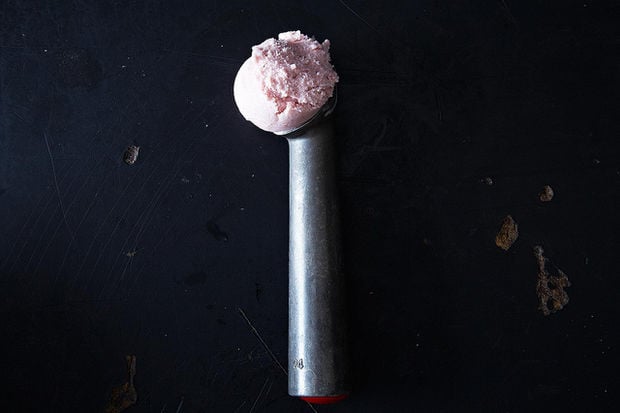 Strawberries and vanilla are a match made in heaven. Throw in the creamy, rich flavor of coconut, and you have a perfect storm of summery dessert goodness. I savored every bite of this fantastic ice cream, and I know you will, too.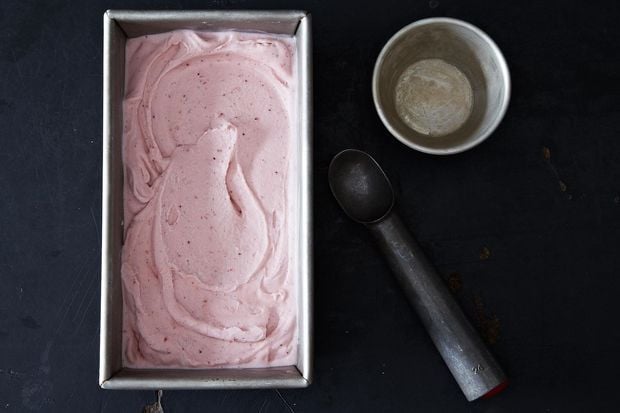 If you don't have an ice cream machine, you can follow one of these techniques for making the recipe without it. If you think you'd like to explore homemade ice cream on a regular basis, though, I recommend checking out your local Craigslist for a used machine. That's how I found mine, which was barely used. Once you have one, it's great fun to explore recipes. Ebay is also a good place to look for a used model in decent condition.
I hope this ice cream bathes you in nostalgia for summertime scoops. Head on over to Food52 for the recipe and my notes!
xo