This week, I was really struck by a thread about rest, written by psychologist Nicola Jane Hobbs.
Specifically, I loved the way that Hobbs delineates different forms of rest, many of which I hadn't considered.
Hobbs writes,
Physical rest is sleep. Stretching, Nourishing food. Mindful movement. Mental rest is any kind of non-thinking activity. Baking. Painting. Gardening. Single Tasking. Emotional rest is crying. Journalling. Therapy. Healthy emotional expression. Sharing rather than suppressing. Social rest is hugs. Solitude. Intimacy. Community. Activism. Employee resource groups.
Sensory rest is silence. Relaxing music. Soothing scents. Loose clothing. Cosy socks. Pleasurable touch. Spiritual rest is meditation. Prayer. Poetry. Yoga. Energy healing. Full moon rituals. Creative rest is drawing. Pompom making. Cake decorating. Fantasy novels. Trying a new recipe. Playful rest is anything fun and unproductive. Watching a romcom. Playing a board game. Doing a puzzle. Building a fort.
Ecological rest is houseplants. Car-free days. Growing your own. Hiking. Bird watching. Wild swimming. Altruistic rest is any kind of giving without expecting anything in return. Deep listening. Volunteering. Random acts of kindness. Contributing to something larger than ourselves. Sometimes holding space for others and sometimes letting ourselves be held.
How many of these experiences have a place within your conceptualization of rest?
Which of them do you make time for regularly? Which do you need most?
I've been thinking a lot about rest in the last six months. Hobbs' post made me realize that I have a somewhat rigid idea of what constitutes rest in the first place.
Widening my understanding of what rest is and can be will help me to prioritize and create more restful space in my life.
Here's what I did this week that was restful:
Caught up on some TV
Baked cookies (without the intention of posting, sharing, etc.)
Saw a play with my mom
Had a long dinner with a friend
Crying
Therapy
Crying in therapy
Single tasking some overdue work tasks (I know this doesn't sound restful, but focused and interrupted work actually did feel soothing!)
Sleep (I've reorganized my days to make an extra hour of sleep in the morning possible, and it feels great)
Hobbs' post helps me to understand that things I didn't identify as being restful actually were, and are. Now I'm thinking about the types of rest that I might allow into my life in the seven days ahead.
What kind of rest can you make space for this week? I hope that something, and ideally a few things, will be possible.
Happy Sunday, friends. Here are some recipes and reads.
Recipes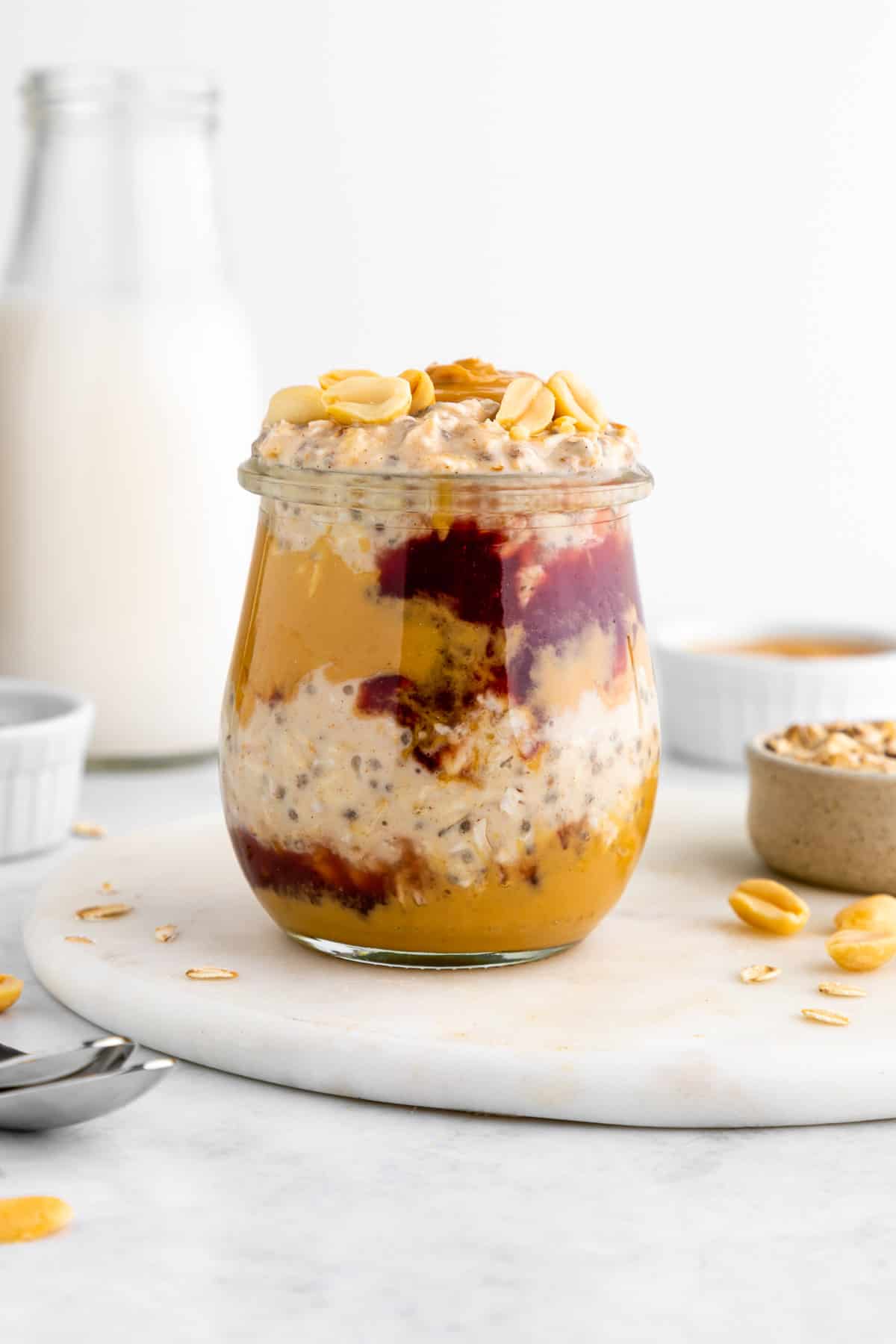 As the weather warms up, I'm enjoying more overnight oats in the morning, and I'd love to try Kaylie's PB&J version.
I really like Daniella's summery spin on wheat berry salad. Long live roasted red peppers!
I've never tried making a homemade a vegan smash burger, but this black bean version is definitely calling to me.
Eva's pizza primavera is going to be my go-to pizza of the summer.
For my next restful baking project, I'm going to try out Tessa's s'mores cookies.
Reads
1. One of the types of rest that I could use a little more of, I think, is playful rest. Here's a little more about the value of play for adults.
2. By now, it's widely understood that maternal food behaviors and attitudes can create a lifelong impact in their kids' lives. But fathers' eating habits, language, and beliefs about food also play a significant—and significantly under-researched—role in the development of eating disorders. Virginia Sole Smith explores.
3. A well-researched and personally informed look at the healing potential, mysteries, and some of the controversies surrounding EMDR as a modality for healing trauma.
4. Adam Reiner reflects poignantly on the hotel that served as a home during his uncle's final days, and the hotel staff that became family.
5. I love Joy Alicia Raines' sweet written and illustrated reflection on grief. Thinking of those who are remembering or missing their dads today.
On that note, I'm off to capture a moment of social rest: giving my mom a Sunday hug. Wishing you a lovely afternoon and evening.
xo