I can't help but notice that we're almost halfway through February, which is insane. The month so far has been a blur, and I suppose that's what happens when you're out of commission for a week. Fortunately, I got to catch up on my blog reading this weekend, which was (as you'll see in a moment) productive. And by the time I post next Sunday's weekend reading, I'll be in New Orleans with Chloe, which is something to look forward to. For now, let's all gaze upon the following delectable creations.
My lovely editor at Food52, Marian, created an incredible cranberry bean and kale dish for the site. Check it out!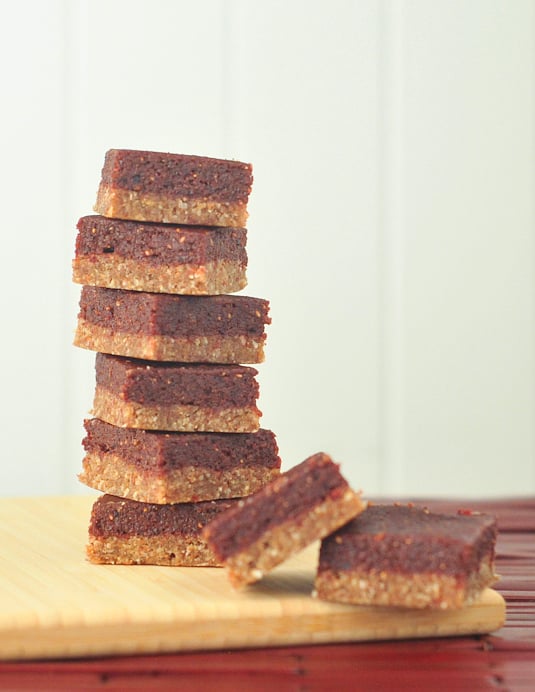 I've been a fan of Kristina Slogget's blog, Spabettie, for ages. This week, she shares a recipe for strawberry hazelnut bars, just in time for Valentine's Day, on Ricki Heller's blog.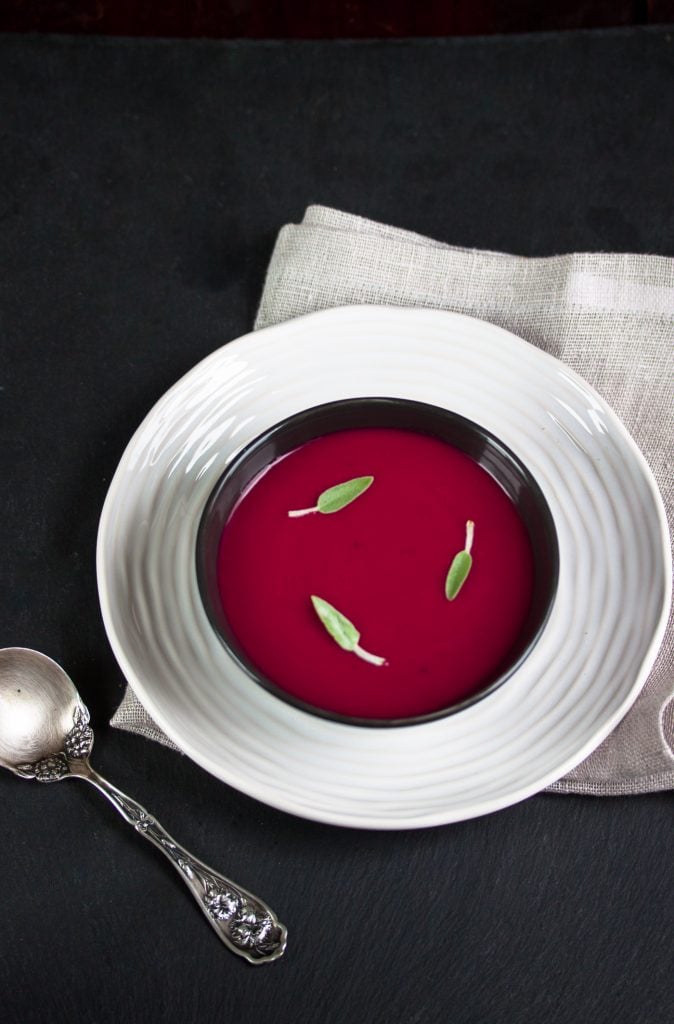 This roasted beet and apple soup from Allyson Kramer is so simple, yet it looks elegant and rich.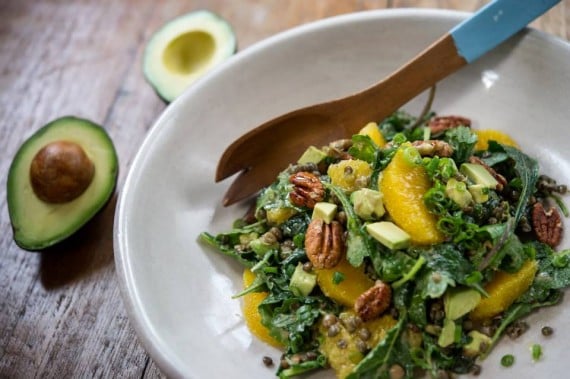 Well and Good NYC shared a recipe from The Little Beet (a new eatery in New York). It's a lentil salad with avocado and pecans, and it looks great.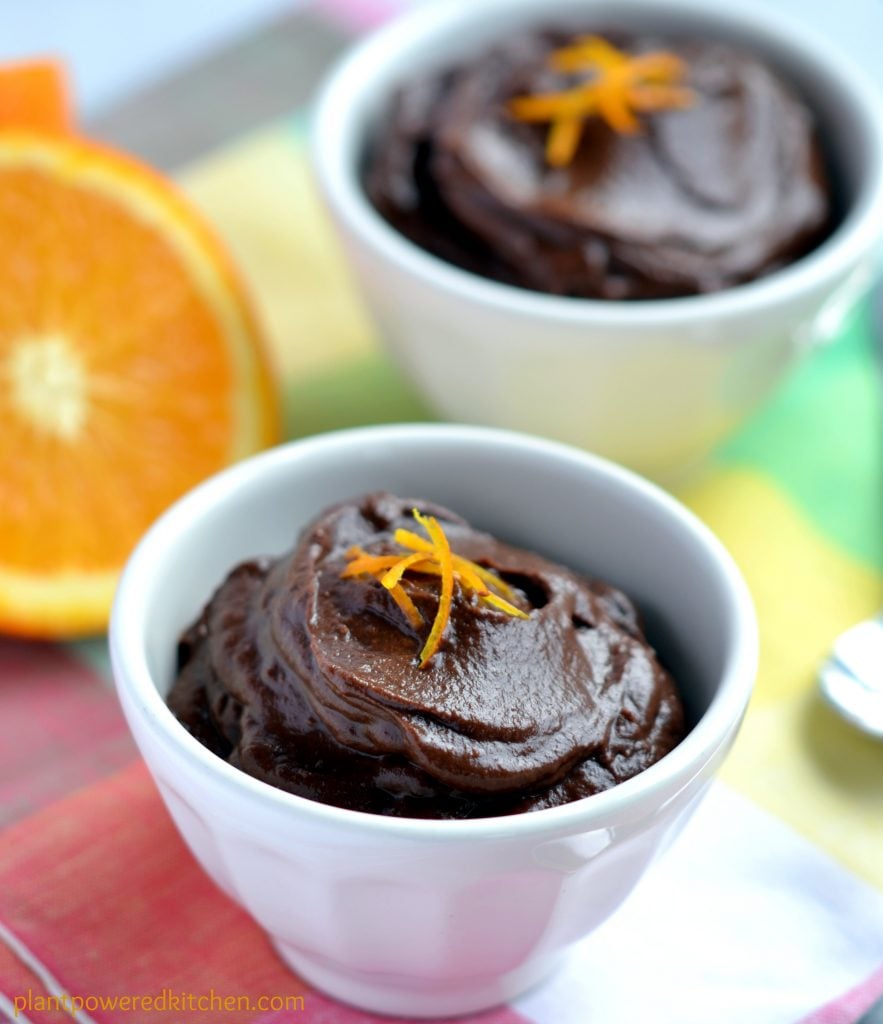 If you're looking for an easy Valentine's Day treat, look no further than Dreena Burton's Raw Orange Chocolate Pudding.
Reads
1. I very much enjoyed my friend Ali's response to the idea that "veganism is celibacy," which she wrote from the perspective of someone who has suffered from an eating disorder. Very germane to the things we so often chat about in Green Recovery posts, and beautifully written.
2. Valentine's Day is coming, which means primarily one thing to me: an excuse to eat more chocolate than usual. This article about the cacao trade in West Africa, however, has me thinking harder about where my chocolate confections are sourced. Problems with chocolate production are already well documented, but this article is a great, detailed primer, and it also offers helpful resources by which we can all select ethically sourced chocolate (such as the Food Empowerment Project's list of recommended chocolates). I also really appreciate that the author, Lauren Ornelas, points out: "Ethical vegans have made a choice to do their best not to contribute to the suffering of non-human animals. I would suggest that there is no reason to exclude human animals from that commitment, and that means finding out about – and doing something about – the children who are trapped in the chocolate trade."
I agree. I haven't always made the most conscientious food choices, and even now, I would never claim to make perfect decisions all the time. I often run into situations where I feel as though I'm weighing one issue against another (organic vs. local, cheaply produced vegan apparel vs. vintage wool via Ebay, etc.). But in spite of my failings, I can certainly try to be more thoughtful all the time about where my consumer dollars go. Veganism is not the most I can do to reduce my contribution to suffering; it's the least I can do. It's a starting point, and articles like this are always a great reminder to continually strive to be more conscious.
3. Chikungunya Fever, a painful, mosquito-borne illness that is common in Africa, through the Caribbean.
4. An entertaining article about orange juice and the history of its status as a health beverage in America. Needless to say, the article questions the idea that orange juice, particularly the commercial kind, is healthy.
5. You've probably seen it already, but New York Magazine published a pretty charming history of veganism in seven decades, starting with Donald Watson's coining of the term. Fun to peek at.
And that's it for tonight. I'll see you tomorrow, with a sweet treat to share.
xo