Happy Sunday, everyone. Thank you for welcome Tess' glorious chai rice pudding to the blog with so much warmth and enthusiasm. I hope you'll check out her book!
I just returned from a weekend in NYC, visiting my mom and seeing friends. Here's what I gazed at on my bus ride home.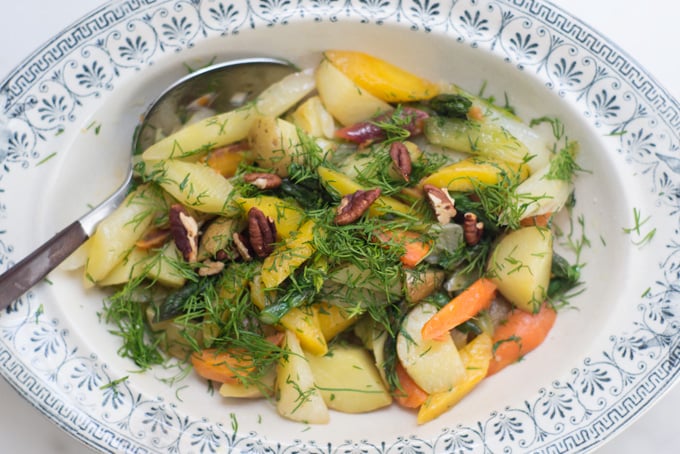 I'm drooling over seasonal, spring recipes this week. To kick things off, check out Heidi's glorious olive oil braised spring vegetables.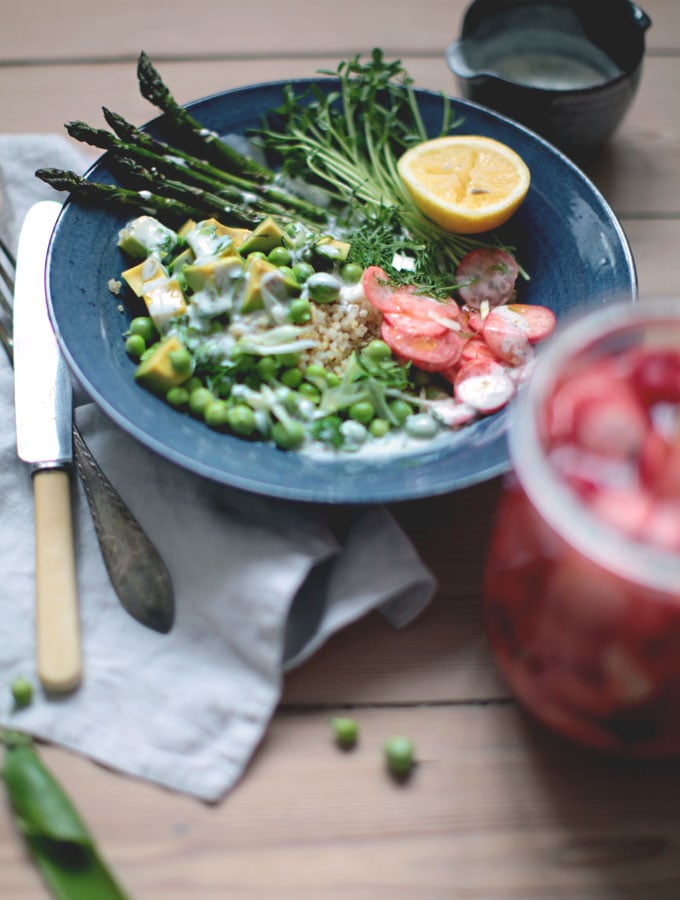 In that same vein, Sarah's spring abundance bowl has me swooning–so colorful, flavorful, simple, and…well, abundant!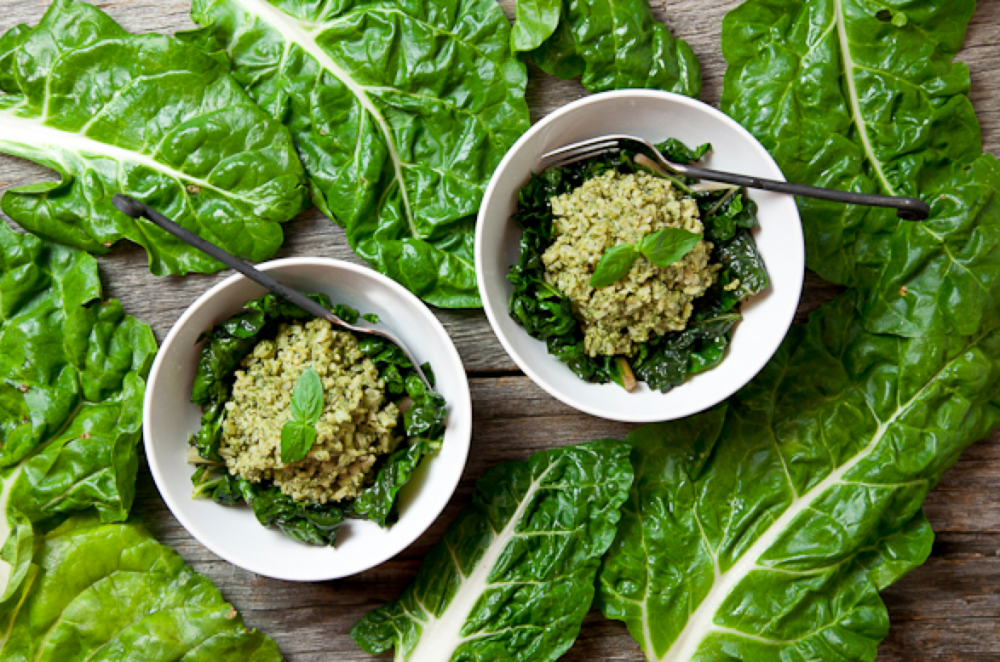 I'm a complete pesto fiend, and will gladly eat it in or on anything. One of my favorite uses, though, is to mix it with brown rice or quinoa, so I'm all over Amanda's vegan pesto brown rice with sauteed Swiss chard.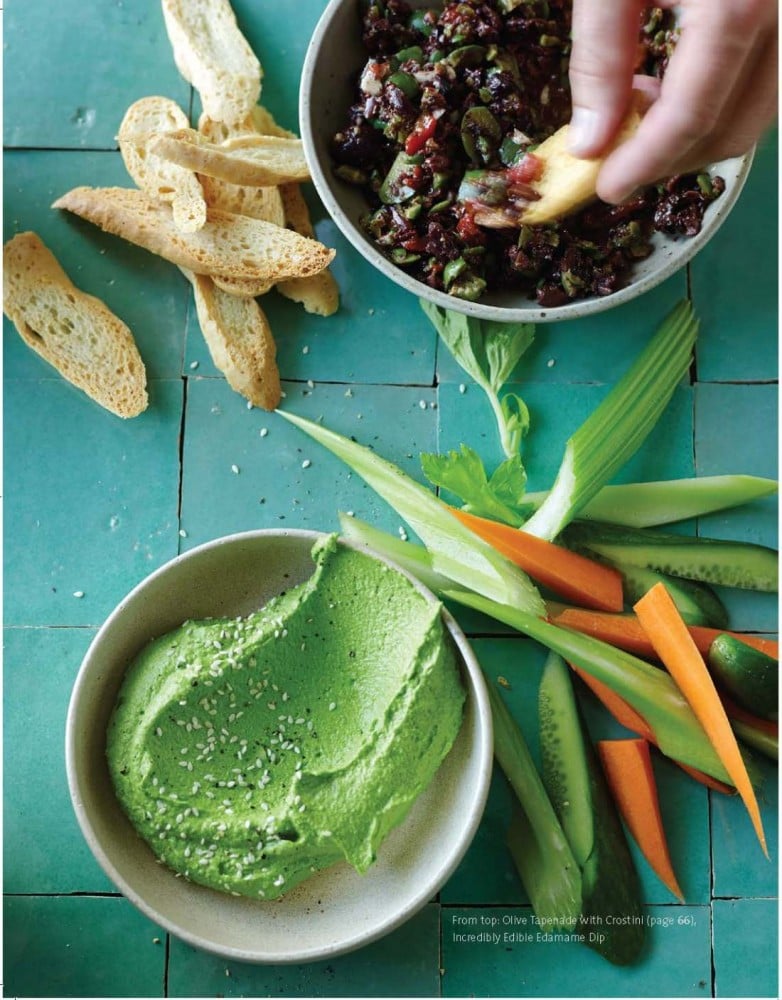 Another one of Tess Masters' lovely creations: The Wicked Noodle is sharing her incredibly edible edamame dip. It looks so smooth and creamy!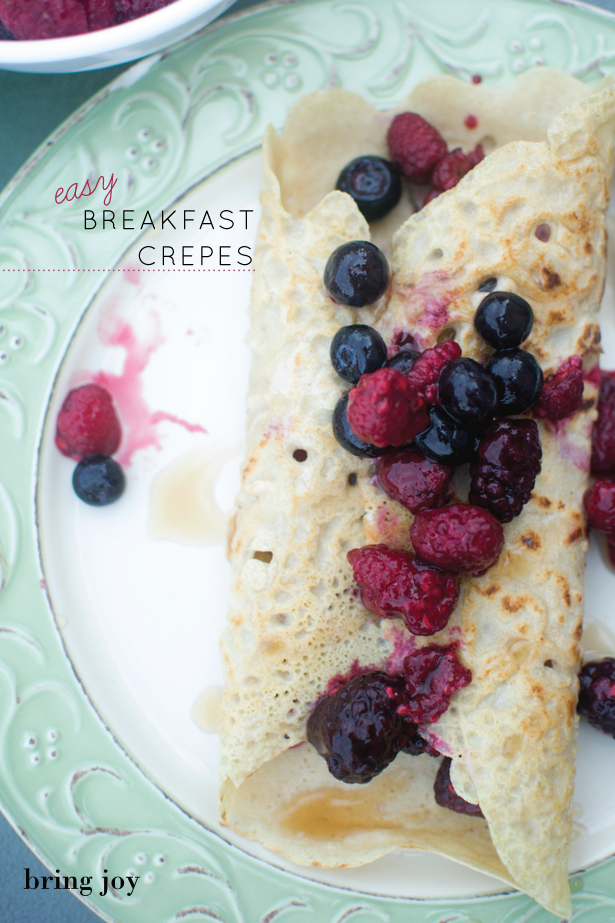 Finally, I'm totally in love with Janae's easy, gluten free, vegan breakfast crepes. She always manages to produce recipes that are simple, yet beautiful.
Reads
1. Last week, I mentioned that one lesson I'm learning lately more than ever is that my food doesn't have to be "perfect." If this does not sound like a revelation, it's because it isn't. I write about letting go of perfectionism all the time. But typically I talk about how I've learned to step away from perfectionism in the realm of nutrition or healthfulness.
The perfection I'm letting go of these days is different: it's my need for meals to always be perfectly balanced, perfectly aesthetic, perfectly tasty. Making food that was exceptionally pretty and delicious helped me to fall in love with eating again after my disorder, and I'm not at all sorry that I took that path–a path lined with beautiful, thoughtful, conscientious meals. I think it'll always be my impulse to make food look beautiful, and taste good, but lately I'm OK with avocado toast for dinner three nights in a row, meals that are a little messy or rushed, recipes that taste just OK, or plates that aren't perfectly nutritionally balanced. I'm OK with winging it. It feels good.
In keeping with this theme, Emma recommended this article, from the Kitchn. I loved it. Hope you will, too.
2. Speaking of aesthetics, Andy Ellison writes a blog where he uses magnetic resonance imaging to look at the insides of fruits. It is absolutely mesmerizing. Go there.
3. This isn't very CR-relevant, but Gizmodo ran a post about the memorial that will be built in Norway to commemorate the tragic 2011 attacks. I think it's really beautiful.
4. Aeon Magazine published a controversial, somewhat revisionist response to Richard Dawkins' The Selfish Gene, and this week it deepens the debate. I'm going to sound really stupid if I attempt to comment on this topic, but I'll say that, like editor Brigid Hains, I remember reading The Selfish Gene in college and finding it fascinating. I find these new reactions to it fascinating as well. Worth reading.
5. The physician I work for sent me this article about how we feed the sick in America. The focus is on new initiatives to revitalize hospital food, focusing on whole ingredients. It's certainly a hopeful step forward.
And that, friends, is that. Enjoy the links. See you soon.
xo