Things I love: winter. Waking up to thick flurries of snow. Chatting with my bestie. Texting with JL. Making soup. Midday multitasking between horror movies and work. Licorice tea. In basically every way, it has been a picture perfect Sunday. Here's my selection of food and words for you this week.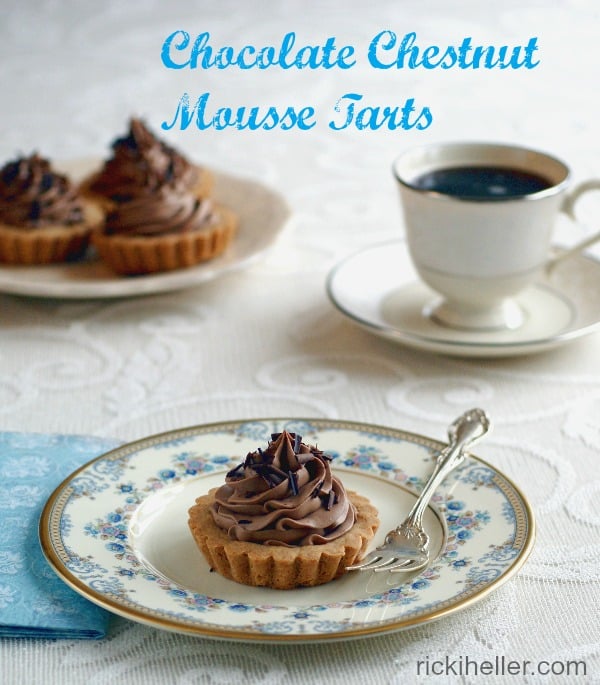 These chocolate chestnut mousse tarts with shortbread crust look absolutely insane. They're so beautiful, I'd be almost sorry to eat one, but Ricki, if you feel like bringing a batch over, I'll take one (or six) for the team.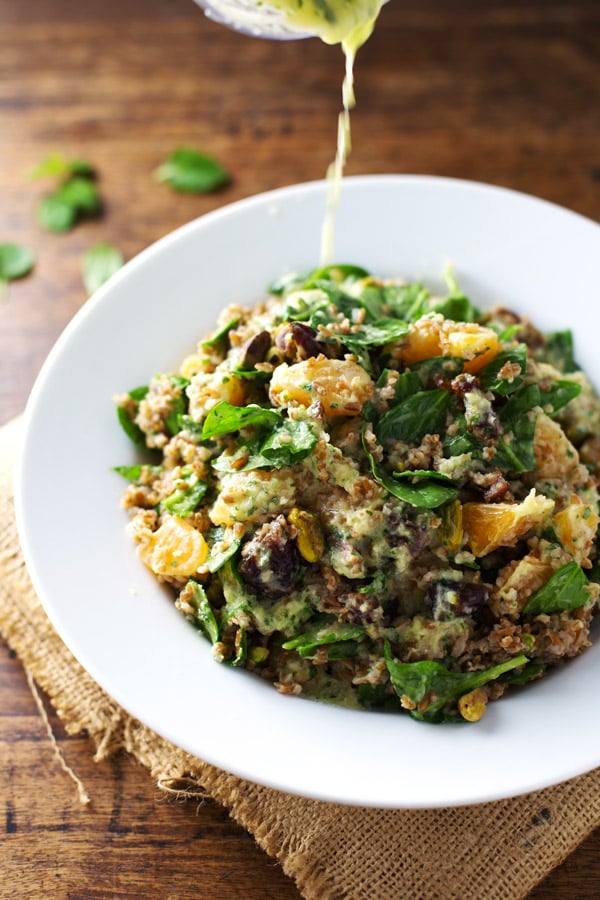 Lindsay's moroccan salad with cilantro orange dressing would bring sunshine to any winter afternoon.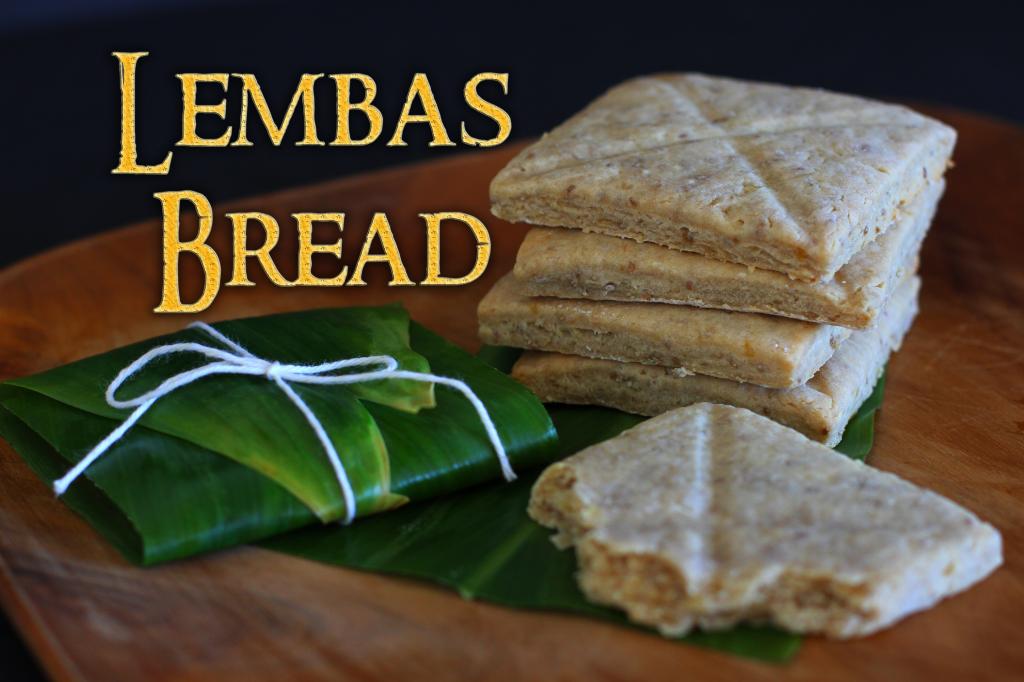 OK. I admit it. I went to see all of the LOTR movies the day they opened. Cobi has created a vegan lembas bread recipe. That is all.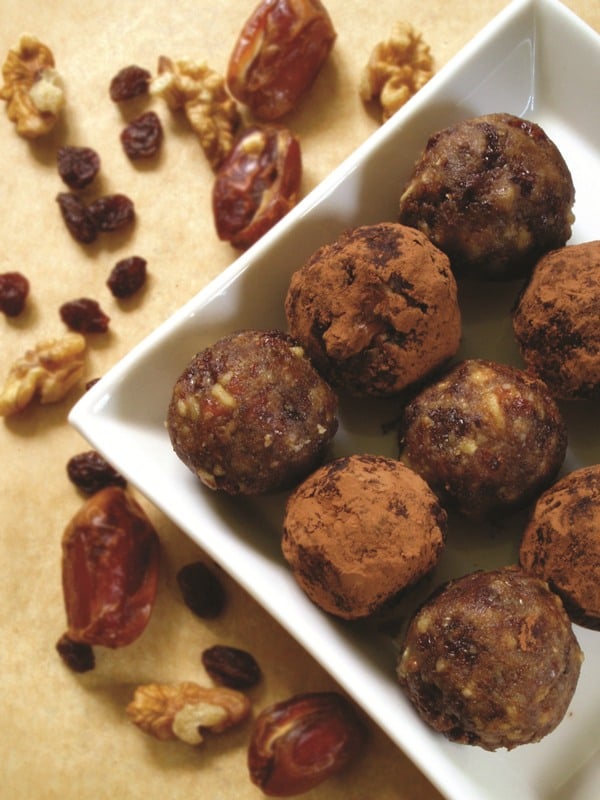 Photo by Olga Vasiljeva
If you liked my gingersnaps from yesterday, get ready to drool over Tess's raw cinnamon rolls!
Finally, Thanksgiving may be over, but when do we tire of new approaches to vegan pumpkin pie? Never, I say. Check out Dreena's soy and gluten free pumpkin pie recipe, featuring a lovely photo from Ms. Emma.
Reads
1. A short but interesting blog piece, via Scientific American, about new research that suggests that insects have facial recognition capacities (once thought to be limited to mammalian species). It's funny: one sometimes encounters debates about whether or not vegans should eat oysters, or insects, the rationale being that neither is sentient in the same way that mammals or fish are. I've never gotten caught up in these arguments because I'm not very literal about the idea of sentience; to me, being vegan means vowing to uphold ahimsa in any way I can, and the effort extends to creatures large and small. But these kinds of discoveries certainly make me think about how our understanding of sentience might continue to expand and change over time.
2. Continuing on the topic of drug-resistant bacteria, which we touched upon last week, superbugs bred in humans have now shown up in wild animals. A bit ominous.
3. An interesting article about new clues into the origin of the human species. Scientists have found human DNA from a fossil dating back to 400,000 years ago. It is a significant finding because the last fossil record dated back to only (only!) 100,000 years ago. The fossil, which is a thighbone, seems to contain DNA that matches that of Denisovans, an "enigmatic" subspecies of homo sapiens, distinct from the Neanderthals. Denisovan remains have so far only been found in Siberia, and they have only dated back to 80,000 years ago. Fascinating stuff.
4. Are you looking to build a more robust vegan community in your hometown? Have you recently moved, and are you eager to connect with others who are interested in plant based diet? Would you like to share some cool vegan products with your neighbors? My friend JL wrote a really great post on how to host a vegan popup in your community.
I look to JL for inspiration on many fronts: activism, running a small business, pressure cooking, living with exuberance. But I'm always particularly impressed with the ways in which she manages to build community and momentum around the causes she cares about wherever she goes. Great post.
5. I'm pretty smitten with Tavi Gevinson's ode to "forever"–which is really an ode to her teen years–in Rookie. Though I probably should have figured it out a little sooner, it is really only in the last two years or so that I've started to appreciate–emotionally and intimately, not just intellectually–that life is short. This happened for a number of reasons: volunteering in hospitals. The health scare of someone close to me. The loss of two people who were, or who were like, family. Getting a little older. I wrote about it all in this year's birthday post.
It has been illuminating, if painful, to confront the idea of impermanence. Gevinson's blog post isn't quite about this, but it is about those magical (and sometimes terrible) years in which it seems that life will continue on indefinitely. She writes,
Forever is the state, exclusive to those between the ages of 13 and 17, in which one feels both eternally invincible and permanently trapped…Forever has inspired many phrases and ideas popular among adolescents: Best Friends Forever, Together Forever, Forever Young. In more recent years, Forever, with its cousins Always and Infinity, has dominated young adult literature, differentiated the internet from the more fleeting IRL, and, one could argue, explained the popularity of the galaxy print. Nothing lasts forever, of course, but Nothing doesn't resonate with a teenager the way Forever does, because, for better or worse, it's hard to imagine ever not feeling this way, being this person, having this life.
The article isn't an ode to "forever" at the expense of growth, though. In fact, what I like about it is that Gevinson can simultaneously appreciate her youthful capacity to imagine that one's life will always be this way, always populated with these friends, always animated by these same emotions, and also recognize the joys of getting older, of accumulating more knowledge, and of entering a stage of life in which time really does begin to pass. And she can be nostalgic for the forever years without finding herself weighed down by their shadow:
it's important to take time to mourn Forever. I know this doesn't have to be so tragic, I know I don't actually want to stay in this place—but to effectively move on, I have to effectively wrap things up. Because I don't want to long for Forever in small, unhealthy ways later, I have to honor it in big, creative ways now. Reflecting and archiving is not the same as dwelling in the past. It is not anti-living, but a part of life, even a crucial one. We do this to highlight one thing above others, so that a special moment can take up more space in our brains than an inconsequential one; so that, by plain math, our personal worlds contain more good things and fewer bad ones. Or more interesting things and fewer blah ones, since you have to record the bad, too. Like I said, Forever is not about being the best years of your life, just the most Forever-y.
On that note, dear friends, happy Sunday. I'm very excited about tomorrow's post, my 2013 holiday gift guide! Hope you'll stop by.
xo