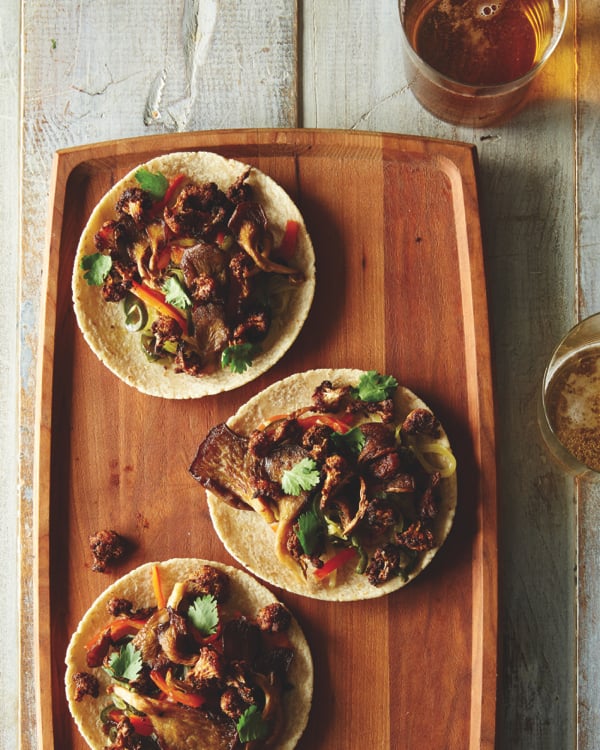 Last year at exactly this time, my small, New York City kitchen was a busy place. I was wrapping up all of the recipe development for Food52 Vegan at a record speed (most of it happened over the course of 6 weeks). Steven and I were awash in food, from butternut squash mac n' cheese to vegan pot pie to mushroom lentil burgers. At any given moment, the oddest assortment of dishes could be found in the fridge–though, as anyone who's tested recipes for a cookbook can tell you, we were also woefully and chronically short of useful grocery staples. It was culinary chaos, a blur of baking and sautéing and whisking and blending, and I loved every moment of it. (Well, almost every moment–my two failed pot pies weren't exactly a high point.)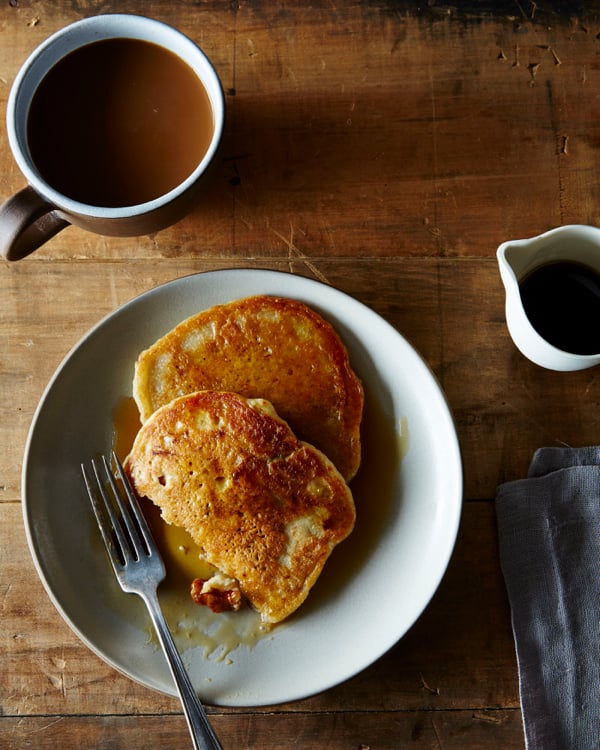 Food52 Vegan comes out today, and I'm so happy to be welcoming it into the world. I'm not always great about taking ownership of projects, but I'm proud of this book–not because of any one recipe or image or bit of text, but because I think that writing it made me a better cook.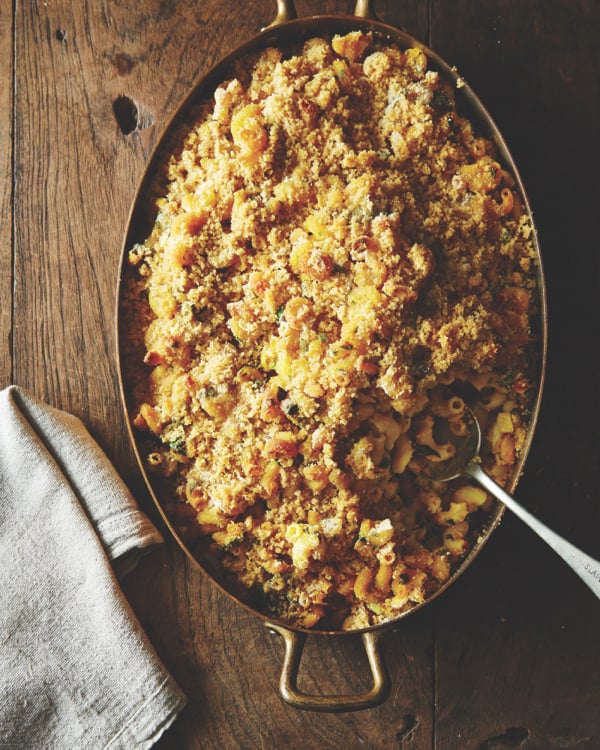 As I've mentioned before, I didn't grow up cooking. It wasn't a big deal in my home–my hard-working single mom always got dinner on the table, but she didn't always have energy to focus on the cooking process, or hand it down to me–and my anorexia got in the way of many of the years in which I might have been learning to feed myself. It really wasn't until after I went vegan, and developed an interest in exploring vegan recipes, that I taught myself to cook.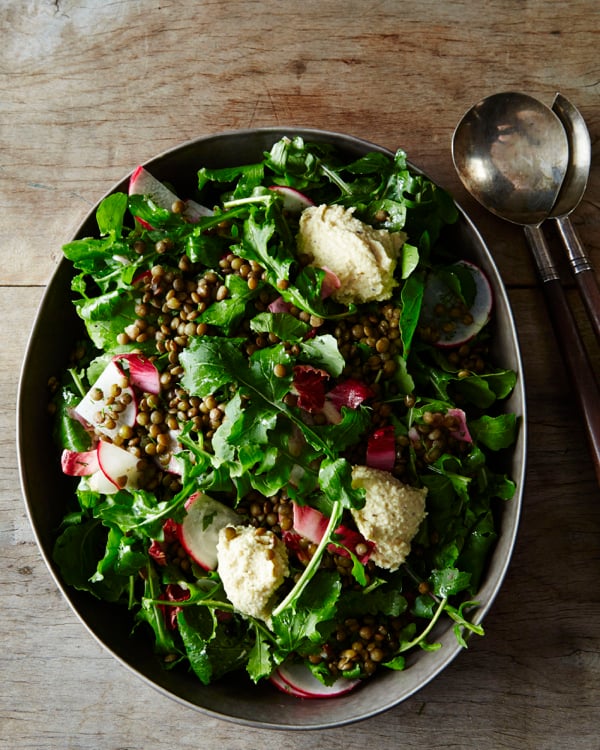 Choosing Raw has really served as a chronicle of my growth as a cook. As you can see, my "style" now is very different and far-reaching than it was when I started blogging, for a variety of reasons, even if many of my favorite recipes and techniques have stayed the same. I don't think that this new cookbook would have been possible without the years of exploration and culinary adventuring that I've shared with all of you, recipe by recipe.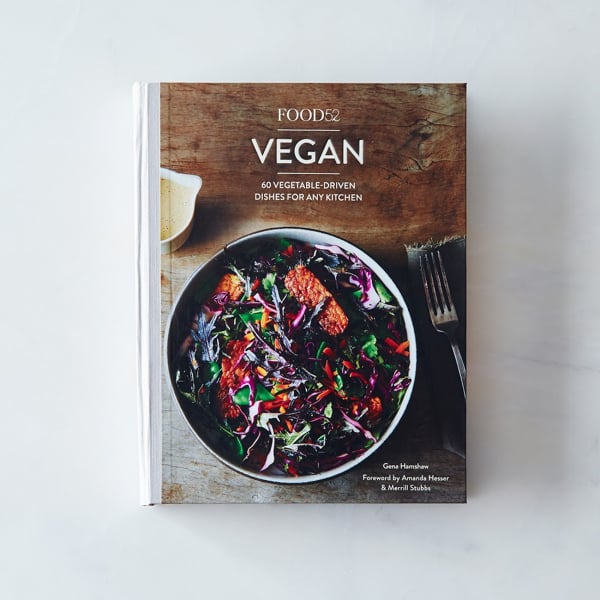 When I look through the pages of Food52 Vegan, and I peruse such recipes as kabocha and tofu curry, spicy harissa mayonnaise, or millet tagine with eggplant and preserved lemon, I see flavor combinations and recipe ideas that I never would have tried even a few years ago. None of it would have been possible had I not had the incredible gift in my life of this passionate, food-loving community.
So, readers, thank you for helping me to grow, to expand my timid palate, to try new things, and to embrace an ever-evolving identity with food and cooking. I hope that this new cookbook will excite you, and that you'll perhaps try and love and keep close to you some of the recipes. As you can see, they include such tasty highlights as a butternut squash mac n' cheese, French lentil and arugula salad with herbed cashew cheese, gingered carrot bisque, kabocha and kale salad, go-to pancakes, chai spiced bread pudding, and vegan chocolate cake with "ganache" filling. All 100% vegan, often gluten free, and always gluten free optional.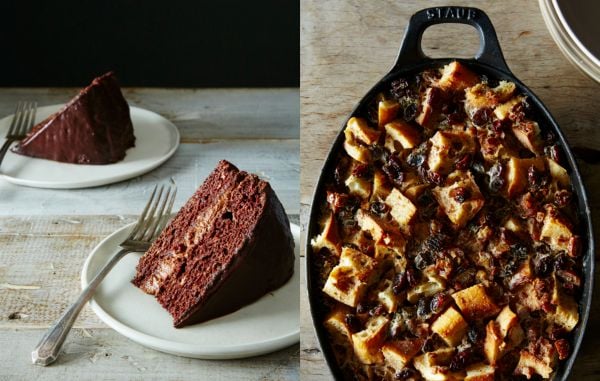 In celebration of the book's publication today, here's a recipe to start with. It's one of my favorites from the book, and it is a delightful dinner recipe to make for yourself, your family, and/or friends. It features hearty oyster mushrooms and spicy roasted cauliflower, and–if you can resist nibbling up all of the cauliflower before you plate the tacos–I think you'll love it.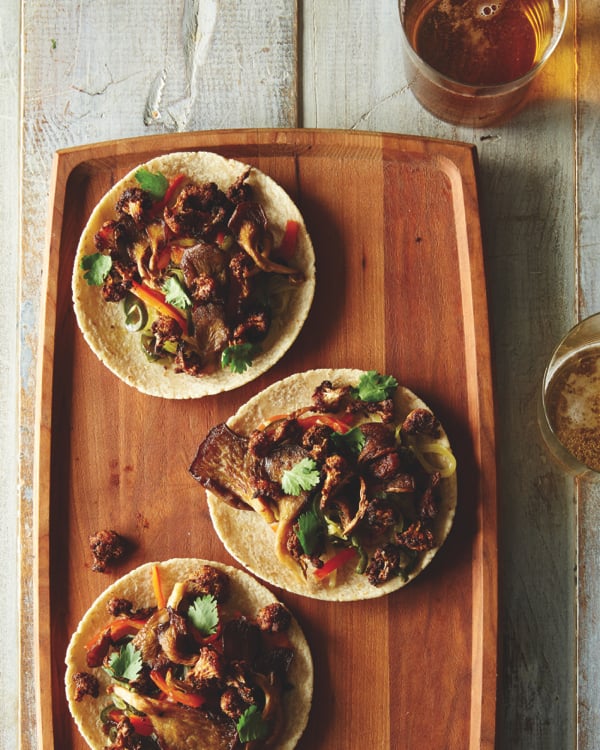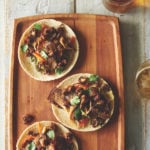 Cauliflower and Oyster Mushroom Tacos from Food52 Vegan (gluten free)
Author -
1

head cauliflower

cut into small florets (6 to 8 cups/600 to 800g)

4

tablespoons

60ml olive oil

1

tablespoon

chili powder

1

tablespoon

smoked paprika

1

teaspoon

ground coriander

1

?2 teaspoon ground cumin

Pinch

of red pepper flakes

Salt and pepper

1

cup

115g thinly sliced Vidalia or Spanish onion

1

large or 2 small poblano chiles

thinly sliced

1

?2 cup

75g chopped red bell pepper

1

clove

garlic

minced

6

ounces

170g oyster mushrooms, thinly sliced

2

teaspoons

freshly squeezed lime juice

8

6-inch/15cm crisp corn tortillas

1

?2 cup

20g chopped fresh cilantro, for garnish
Preheat the oven to 425°F (220°C).

In a large bowl, toss the cauliflower florets with 2 tablespoons of the olive oil until evenly coated. Sprinkle with the chili powder, paprika, coriander, cumin, red pepper flakes, and a generous pinch of salt. Toss again until the cauliflower is evenly coated. Spread the cauliflower on a rimmed baking sheet. Bake for 20 minutes, until crispy.

Heat the remaining 2 tablespoons of olive oil in a large skillet over medium heat. Add the onion, poblano, and red bell pepper and sauté until the onion is tender and a bit golden, about 15 minutes. Add the garlic and sauté for another minute. Stir in the mushrooms, then season with salt and pepper. Cook until the mushrooms are tender and crispy (5 to 8 minutes). Remove from the heat and stir in the lime juice. Taste and adjust the seasonings as desired.

For each taco, put 1/4 cup (60ml) of the mushroom mixture in a tortilla. Top with some of the roasted cauliflower and a tablespoonful of cilantro.

Reprinted with permission from _Food52 Vegan_, by Gena Hamshaw, copyright © 2015, published by Ten Speed Press, an imprint of Penguin Random House LLC. Photographs copyright © 2015 by James Ransom.
For more of my thoughts on how Food52 Vegan made me a better cook, check out my post today on the Food52 site. And I hope you won't mind my sharing some fun news of the book's publication this month. If you do get the book and try a recipe, I'd love to see it! You can tag me and use the #f52vegan hashtag to share your creations.
Happy cooking,
xo
All of the photographs from Food52 Vegan are courtesy of the book's extraordinary photographer, James Ransom.