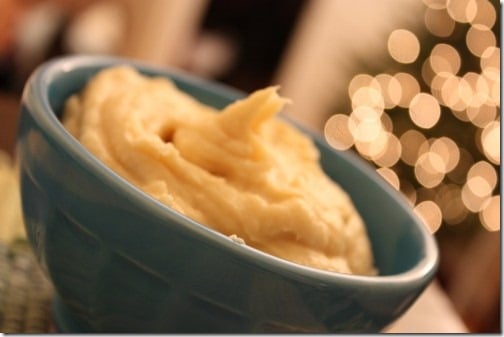 I'm rarely at a loss for words. As a member of what my friend Jim has dubbed "the professionally verbose," I usually have at least something to say—probably quite a few things to say. But yesterday and the day before, I as I scrolled through your hundreds of comments on my change is gonna come post, I was actually speechless. So I will humbly say no more than this: thank you. You cannot begin to know how much each and every comment meant to me.
Today, let's take a little break from career change, and talk about our collective passion here at CR: food. As you all know, I am a huge fan of the "nut pate"—a raw foodism staple that's basically a paste of ground nuts, water, lemon, salt, and various seasonings. Nut pates are delicious, protein-rich, easy to prepare, versatile, and they're useful for raw foodists who like spreads and dips, but who don't eat legumes (hummus) or tofu (which is the base of many other vegan spreads and dips). I have a bastion of raw nut pate recipes on this blog—I encourage you to check you my dilly sunflower cheese, my raw "pizza cheese," and my garden pate—but today, I actually want to talk about alternatives to nut pates.
You see, while many of us raw foods lovers consider ourselves nut pate aficionados, still others struggle with them, mostly because they tend to be quite calorically dense (even for a normal person with an active lifestyle, 1/4 cup, or four tablespoons, of nut pate is a reasonable portion size). They're also rich in fat, which should not in and of itself be a deterrent—we need healthy fats in our diet—but it may be a drawback for a person who's quite overweight or trying to diet. As I mentioned once upon a time in my green pea guacamole post, I like catering to all of my readers—not only readers who are at healthy weights, but also readers who are trying to lose weight or monitor their food intake—which means constantly thinking of food options to suit everyone.
It's also worth noting that nut pates and avocado dips work nicely for vegans and raw foodists like me, who aren't getting concentrated doses of fat from animal foods like cheese, cream, or meat; it's part of why I enjoy these foods liberally. But if you eat a diet that is more rich in animal foods, nut pates and the like may actually tip the scales too far forward. A good number of my clients do eat meat and dairy, so I have to modify the recipes and advice I give them accordingly. Yes, I'll deluge them with raw dinner and lunch ideas, but those ideas have to fit within the scope of what they're eating the rest of the time.
And that's how this recipe came about. I had a client who eats quite a bit of meat—enough that she and I are working to reduce it dramatically—but who wanted a vegan idea for a cheese sauce or spread to replace some of the soft cheeses she's used to. I didn't want to go the way of cashew cheese, only because I knew that my client's diet was already quite calorie-dense. Instead, I racked my brains for a vegetable base that would be starchy enough to create a thick texture and mouthfeel.
The answer? Parsnips. These are one of my favorite veggies (Leslie, I know you hate them!) for many reasons: they're sweet, they're starchy, they're comforting, and they have just a hint of spice. They make for a mean root veggie mash, and they're a more complex and interesting substitute for carrots in many recipes. You cook these guys just as you would carrots or other root veggies: roast at high temperatures, puree into soups, or, if you want a raw option, check out my delicious raw root veggie salad. But if you want your parsnips to imitate Boursin or another spreadable cheese, try pureeing them with lots of nooch, a bit of salt, and some water. You'll be amazed at how simple and tasty the results are.
Cheesy Parsnip Spread (yields about 2 cups, but that will vary with the size of your parsnips)
4 medium/large parsnips, peeled and chopped
1/3 cup nooch
2 tbsp white miso
salt and pepper to taste
1) Steam the parsnips (or boil them) till totally fork tender. Drain and let cool for a moment.
2) Add the parsnips to a food processor fitted with the S blad, and pulse to break down.
3) Add the nooch, miso, and a dash of pepper and salt. Run the motor so that the mix starts to form a puree. Add water as needed, but be sure not to add too much; a thick texture is good here. When the spread is the right consistency, texture, and you've checked to see if it needs more salt or pepper, you're ready to serve!
I could have eaten my whole batch with a spoon and been done with it, but instead I decided to put it to good use, and make a simple Ezekiel tortilla pizza. I spread about 1/4 cup onto an Ezekiel tortilla (of course you could use any kind you like):
And topped it with a generous dose of steamed butternut squash and raw arugula:
This got paired with an arugula, radicchio, and pear salad:
And became a perfect meal:
Simple, healthy, semi-raw, and delicious.
A few nights later, I made a dinner salad with butternut squash as its star, but I opted to take the cashew cheese route instead. I paired chicory, steamed squash, radicchio, and some lemon vinaigrette with some dollops of my raw, vegan "goat cheese." It was a great salad.
Obviously, none of us have to choose between higher fat options and lower fat ones. I get so many emails from readers who ask—anxiously—about nuts or oils or other fats. And their inquiries usually pit these foods against exclusively low-fat foods (the famous dichotomy here would be the "fruits vs. fat" debate in the raw world. I think these "either/or" mentalities are—for healthy people who have no special needs—totally absurd. It's great to rotate higher fat dishes or meals with lower fat ones, and the same goes for higher-carb meals, higher-sugar meals, and so on. As long as an overall sense of balance exists, and the foods in question are healthy and nourishing (I'm talking cashew cheese here, not Velveeta), it's fine to experience all sorts of them at different moments.
As I sign off, I wanted to announce quickly that my friends Andrea and Hadley, with whom I've lead two "cleanses" in the past, are doing their special New Year's cleanse program again this January. I don't think I have to tell you that I hate the word "cleanse" when it comes to diet, but I can assure you that their program isn't like others, wherein you subsist on broth and green juice and diuretic tea. Instead, it's a real-food, three meal-a-day way to jumpstart good habits in the new year. There's still time to sign of for their early bird special, so please check out the deets at Spark! Wellness's website.
I'll be back here tomorrow with some special thoughts on the industry I called home for six years of my life: book publishing. Stay tuned.
xo