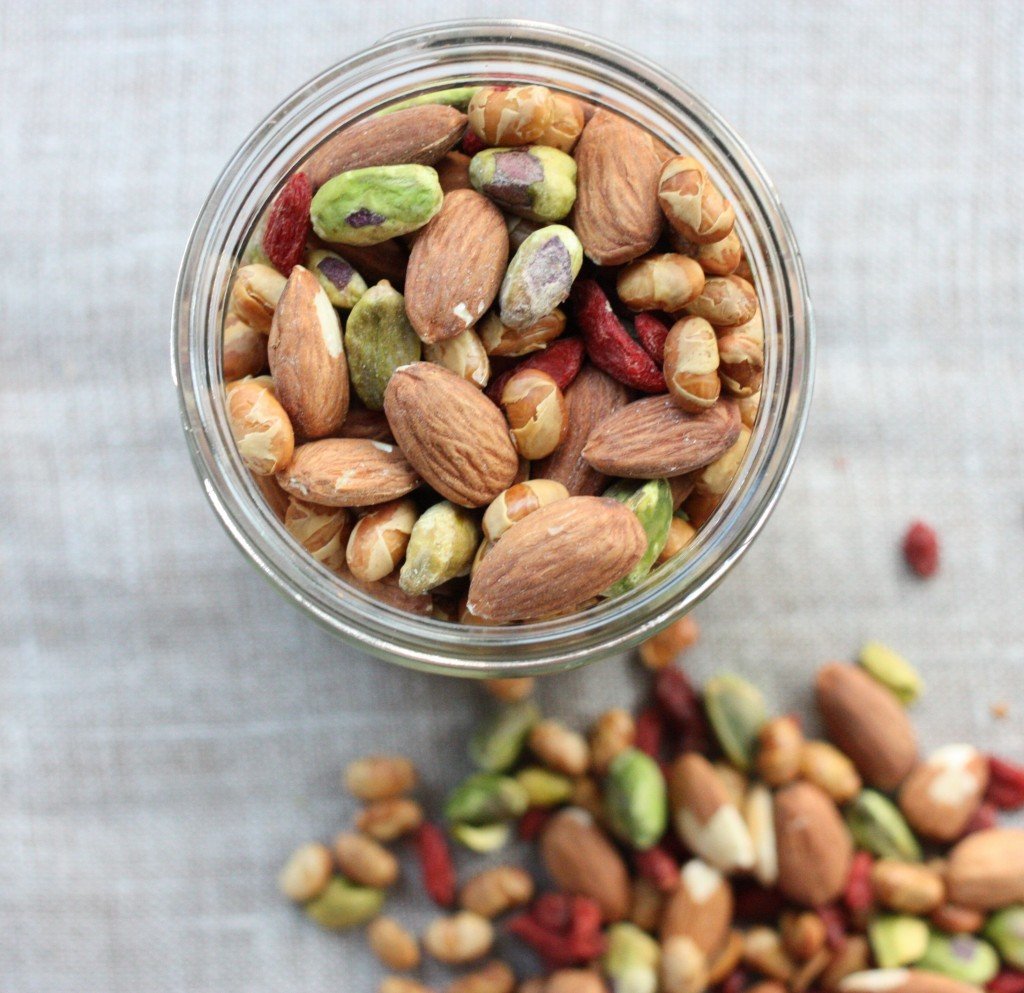 One of the nicer things to happen this year is that my friend Sydney, whom I've known since high school, has relocated to the DC area. I love meeting new people, but there's something so unique about a friendship that has stood the test of time–all the shared memories, the kind of intimacy that comes with having known someone through multiple stages of her life, and so on. Syd and I aren't phone people, so it's often been the case that we go huge periods of time without speaking. But, true to form, the moment we were in the same place again, it was as if no time at all had passed.
Two weekends ago, we decided to make a trip to Old Rag mountain in Shenandoah National Park. This is one of the area's most beautiful outdoor attractions, and it's also a nice, challenging hike (readers of Anne's blog might know it as the spot where she and Matt got engaged!). Syd said she would handle the driving and all of the hike navigation. I said I'd handle the snacks, and handle them I did.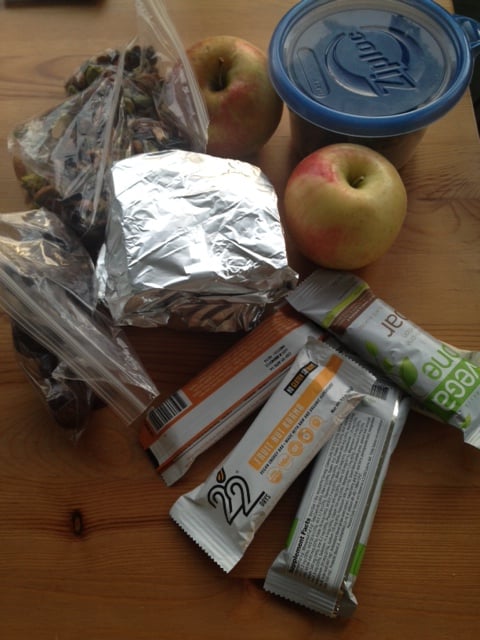 A mix of snack bars from Vega and 22Days, apples, trail mix, kale chips, some of my raw brownie bites, and two PB&J sandwiches on Ezekiel cinnamon raisin toast. Perfect food for a scenic day: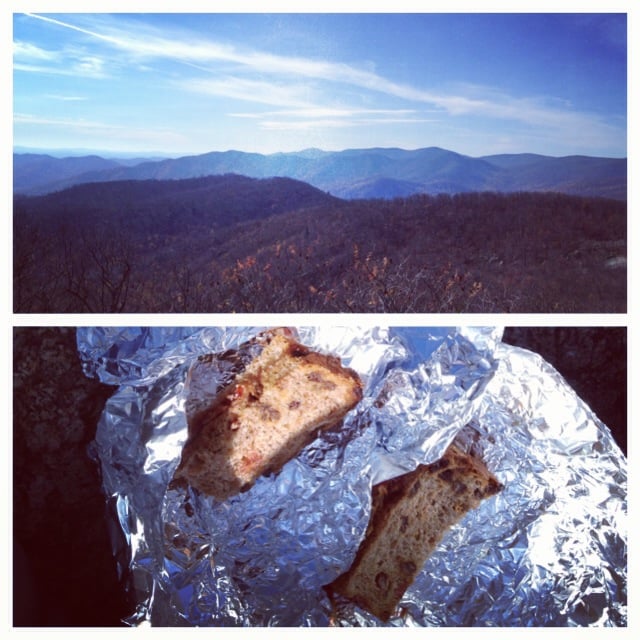 I don't usually get too excited about trail mix, but for whatever reason this batch was exceptionally good. It reminded me a little of my trail mix with roasted chickpeas (aka my favorite snack). When it comes to trail mix, I find that a legume/nut/fruit mix keeps me the most satisfied–a combination of protein, fat, and a little bit of sugar. This time around, I used roasted soynuts (available in bulk bins at health food stores everywhere, or online) in place of homemade roast chickpeas, since I didn't have any on hand.
Soynuts add a lot of protein punch to trail mix (12 grams per serving), and they're also quite tasty and easy to store.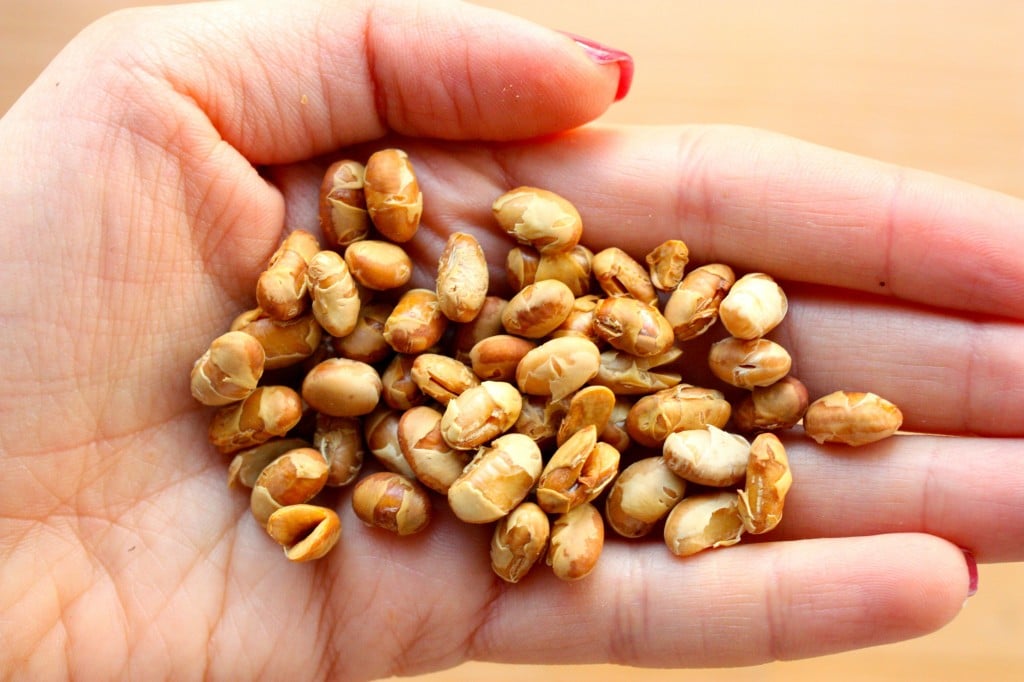 I'm calling this trail mix "festive" because it has touches of red and green, and also because I'm a sucker for the holidays and already feel geared up for Christmas. But I might also have called it "antioxidant rich," since the pistachios and goji berries provide a lot of them, or "super satisfying trail mix" for the reasons described above.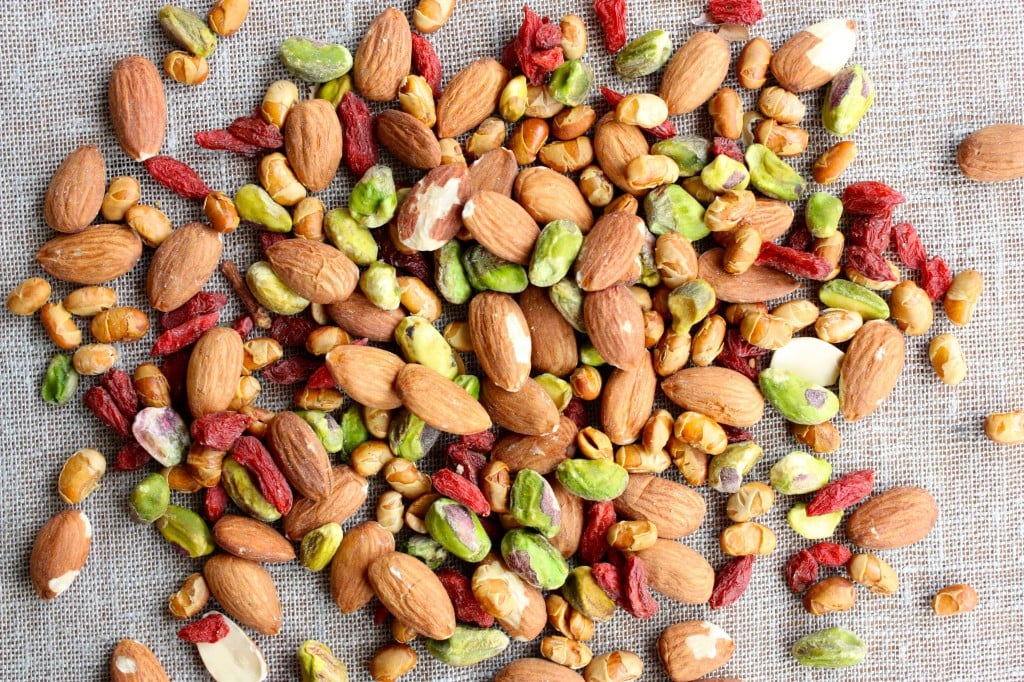 Festive Trail Mix
Author -
1

cup

almonds

raw or roasted

1

cup

soynuts

roasted

1/2

cup

pistachios

shelled

1/2

cup

goji berries

Optional add-ins: cacao nibs

raisins, hemp seeds, etc.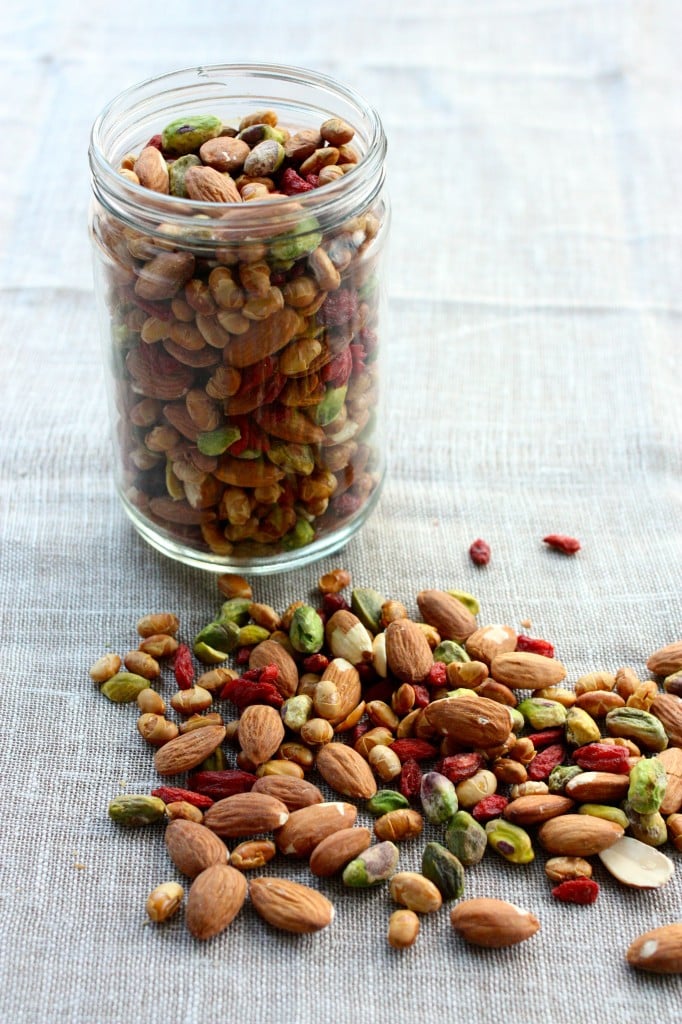 As with all trail mix, customization will only make this better. Add ingredients to suit your taste, and enjoy!
xo