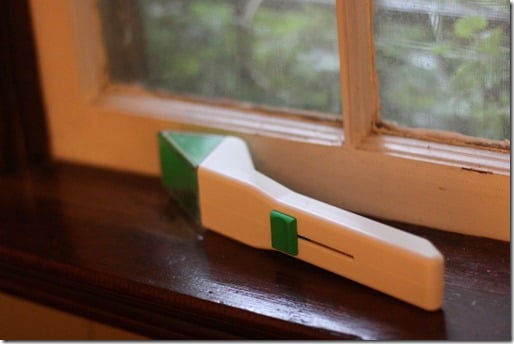 One of the disadvantages of living in a warm, cozy, altogether adorable Hobbit House is that you have to share it with bugs. Many, many bugs. Big ones, little ones, cute ones, scary ones, and even some rambunctious crickets.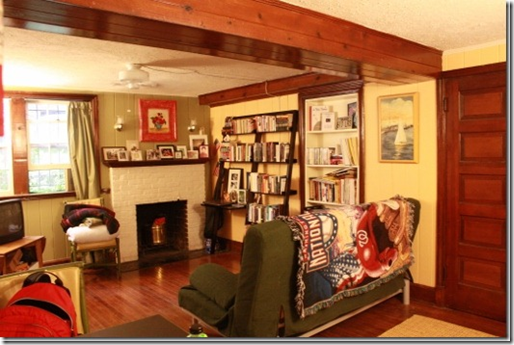 Last night, I trapped and released a bug the size of a computer mouse in my living room. It appeared to be a giant, noisy, very mobile wasp. Sort of like this guy: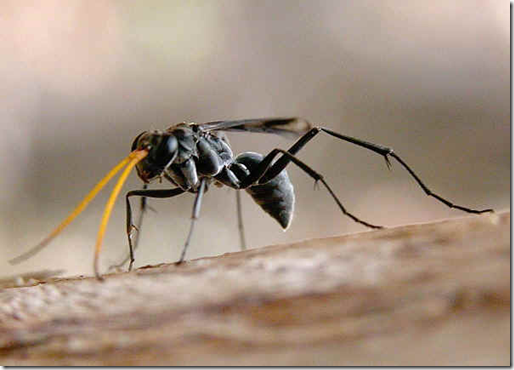 Up close, and personal.
No less than a few months ago, this little incident would have terrified me to the point of paralysis. I'd probably have called M (possibly in tears), and relived the essence of this scene, substituting the word "wasp" for "spider."
Fortunately, I have a new way of managing my relationship with bugs, and it involves this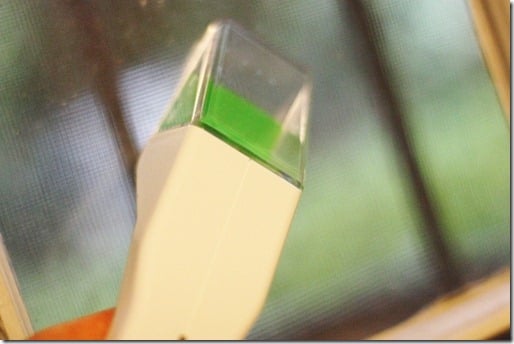 Meet the Snapy. I received this wonderful contraption through friends at PETA, and you can find it via their online store. In essence, you place the open device over a flying critter (or, if you can, let the critter fly into it) and then quickly close it (using a simple button). You can then release your insect outside.
Those of you who are learning about veganism may not quite understand why vegans extend compassion to bugs; the truth is that we're all so frightened of bugs that we have a hard time mustering up any reverence for their life. But learning to revere life—even when it runs contrary to the way we've been socialized—is precisely what becoming vegan is all about.
When I was little, I loved to hear about the lives of the Catholic saints, even though I wasn't raised Catholic: parables of all sorts appealed to me, and I loved to extract meanings from these stories with my Mom. My favorite story by far was that of St. Francis of Assisi, who not only loved and felt compassion for animals, but who served them faithfully, preaching to flocks of birds and stopping to admire turtles. He's been quoted (fictitiously, no doubt) as saying: "Not to hurt the creatures brethren is our first duty to them, but to stop there is not enough. We have a higher mission – to be of service to them wherever they require it."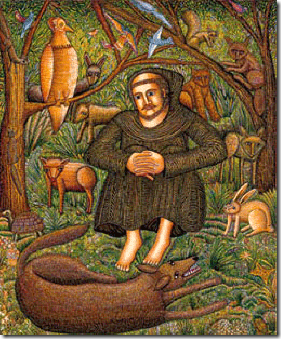 My favorite story of St. Francis involved his stopping on a busy thoroughfare to scoop up (and thus save from horses pedestrians) a tiny critter. I honestly don't remember if it was a turtle, or lizard, or bug, or mouse. It was small enough to be ignored by human beings—just the way many smaller animals often are. Years later, it struck me as interesting and apt that the story had moved me so deeply as a child. The message resonated with me for reasons that weren't obvious to me then, but would be later.
Of course, it's easy to forget about one's reverence for life when confronted with a giant, angry bug. Most people would feel some revulsion, myself included, and I'm not about to argue that we should all muster up some particular fondness for insects. (If we can, that's great, but it's a tall order.) Veganism, though, isn't about your individual relationships with particular species. If you happen to find veganism through your special relationship with a dog or cat, or because you work in a pig sanctuary for a summer, or you become a marine biologist with a special love for dolphins, great: go share that love with the world! But veganism isn't about one animal in particular, and it doesn't exclude the animals you don't happen to feel a very close kinship with. All veganism asks is that we extend our respect to all living things, recognize the value of their lived experiences, and do them no harm.
And that's where some of the less intuitive stuff—like treating bugs gently, or not eating honey—comes into play. Maybe you have a hard feeling compassion for a creature (in this case, a wasp) that scares you. It doesn't really matter: you don't have to have tea with the wasp. You simply have to remind yourself that all life is valued by those who live it. Freeing insects is an extension of a world view that's founded on the idea of not doing harm. It's a daily practice of a broader principle.
And little devices like a Snapy, or humane mouse traps like this one: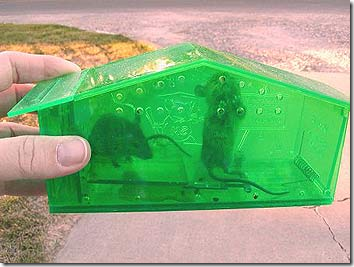 (Courtesy of Almost Vegan)
…help us to remember what the lifestyle is all about.
If you're in a bug-prone home, I encourage you to give this all a little thought, and think about a Snapy of your own. You and I can trap and free bugs in a spirit of shared compassion.
With a healthy dose of girly terror thrown in
Night all.
xo