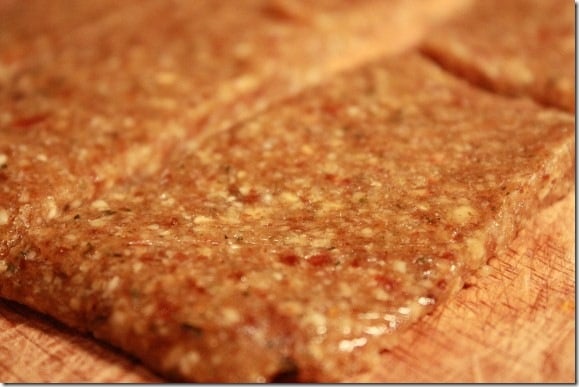 Looks like there are lots of potato chip fans among us! Love it. So glad the recipe was a hit.
Over a month ago, I shared my delicious buckwheat chai energy bars: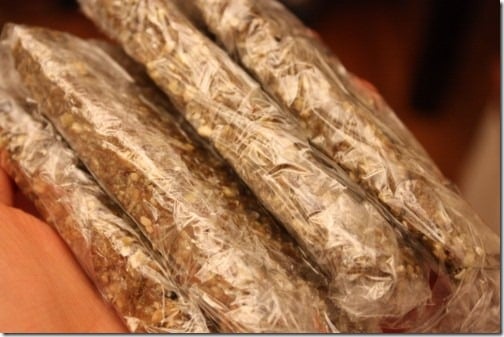 And I promised you all more snack bar recipes. With school, blogging, and counseling keeping me busy round the clock, and my budget leaner than ever, it's really important for me to make snacks and portable foods from scratch, rather than purchase them. I've been pretty good about this so far: every week, I prep the following snack foods or portable lunch without fail:
Kale chips
1 snack bar of choice
1 large soup/stew
1 batch hummus
1 batch nut cheese or nut pate

Homemade trail mix, pre-bagged in snack portions
Depending on the week, I might have time to do more, but this is the bare minimum I need to stay organized and to have packable food at the ready when the class bell rings! My buckwheat chai bars were great, but it's time to expand. I've long dreamed of making a snack bar that mimics my beloved Larabars. Two days ago, I decided that this was the week.
Plenty of bloggers have come up with their own spins on Larabars: Bitt is such a consummate homemade Larabar maker that she calls them Bitt Bars! So this is hardly an original recipe/procedure: it's just my first stab at a snack staple I've been thinking about for a long time. Larabars have gotten pretty fancy lately: some of the new flavors sound more like five star desserts than dried fruits and nuts. But in spite of all the new options, my favorite Larabars are still the original flavors: cherry pie, apple pie, lemon, cashew cookie, and pecan pie.
Lemon might actually be the all time favorite, which isn't surprising, given how much I love all things lemony. So it was only right that I infused my first homemade Larabar with a hint of lemon: not enough to overpower the taste, but just enough to brighten it. A lemon kiss, if you will. I loved the results, and hope you will, too.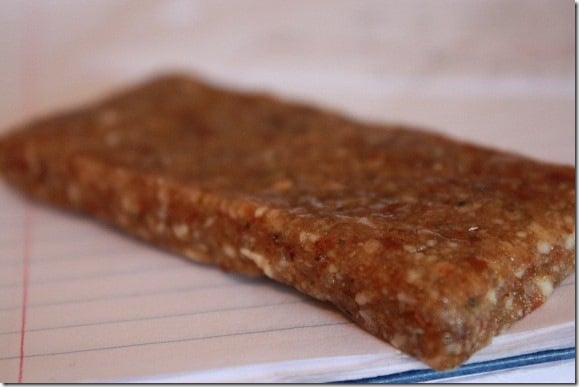 Lemon Kissed Cashew Hemp Bars (Raw, vegan, gluten and soy free)
Makes 12 bars (6 for a more generous snack)
1 cup cashews
1 cup pitted dates
1/3 cup hemp seeds
2 tbsp lemon juice
1 tbsp lemon zest
1) Place the cashews in a food processor and process till ground up.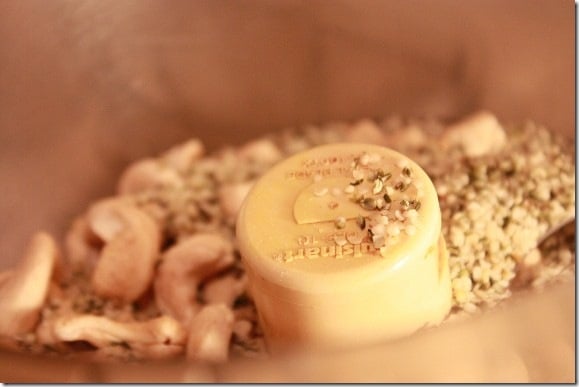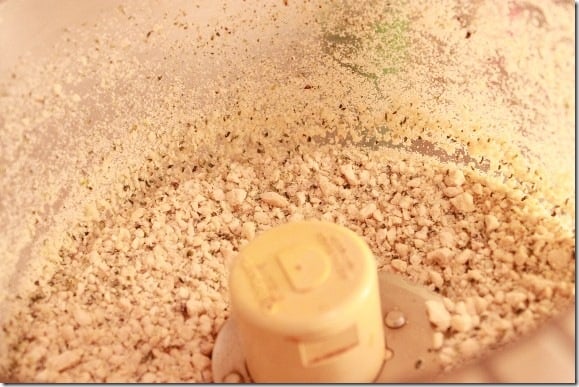 2) Add the dates and hemp seeds and pulse repeatedly. Then, add the lemon and lemon zest and leave the motor on until the whole thing has formed a big, uniform, sticky ball.
3) Take a large sheet of saran wrap and place it over the bottom of a small baking dish. Press the mixture down into it, till it's even in thickness.
Cover with another sheet of saran, and freeze for at least 30 minutes.
4) Unwrap the "dough," lay the rectangle flat on a cutting surface, and cut into 12 bars.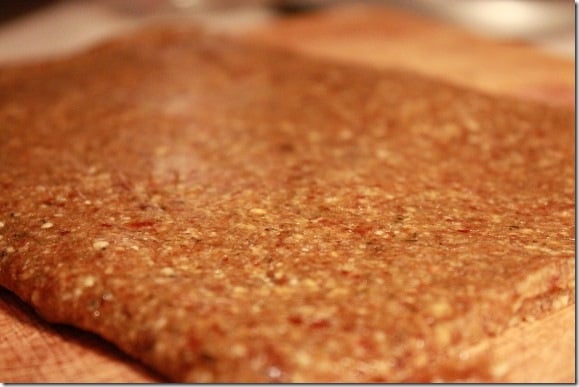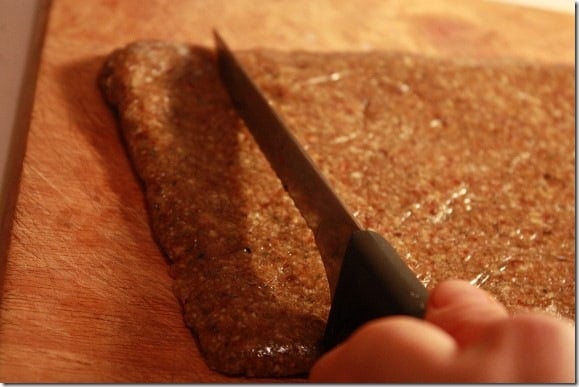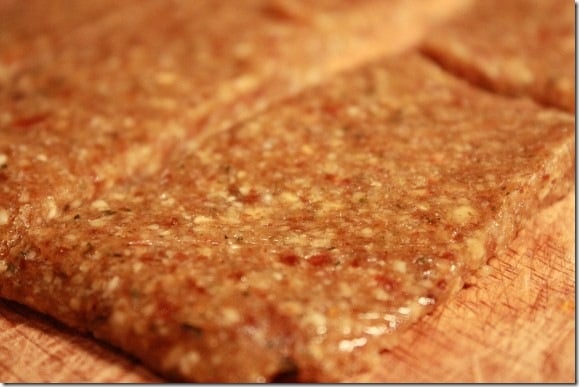 5) Wrap up individually and store in the fridge or freezer till ready to eat. I'm not sure how long they'll keep, but I suspect up to two weeks is perfectly fine, and longer if you freeze them.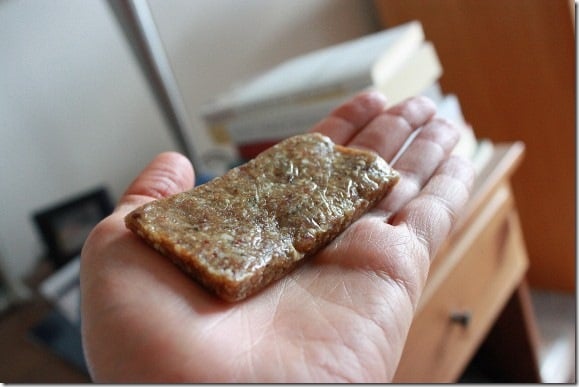 Note that these are a bit smaller than your average Larabar: they're more comparable in size to the Larabar minis than the regular bars. You can definitely cut them larger if you'd like to, or eat two at a time. I vary between eating one along with salads and other lunches, or eating two as a snack. I'm particularly fond of having one or two by my side when I'm deep into studying!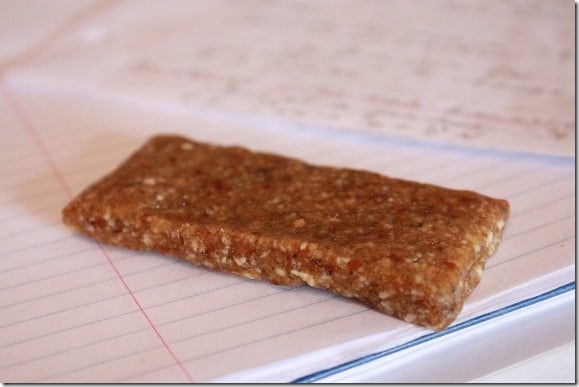 If only they could teach me stoichiometry, too.
Hope you guys attempt Larabars of your own soon! I found that a 1:1 nut:date ratio, give or take in either direction, works well. I'd love to hear what flavors you all come up with.
xo