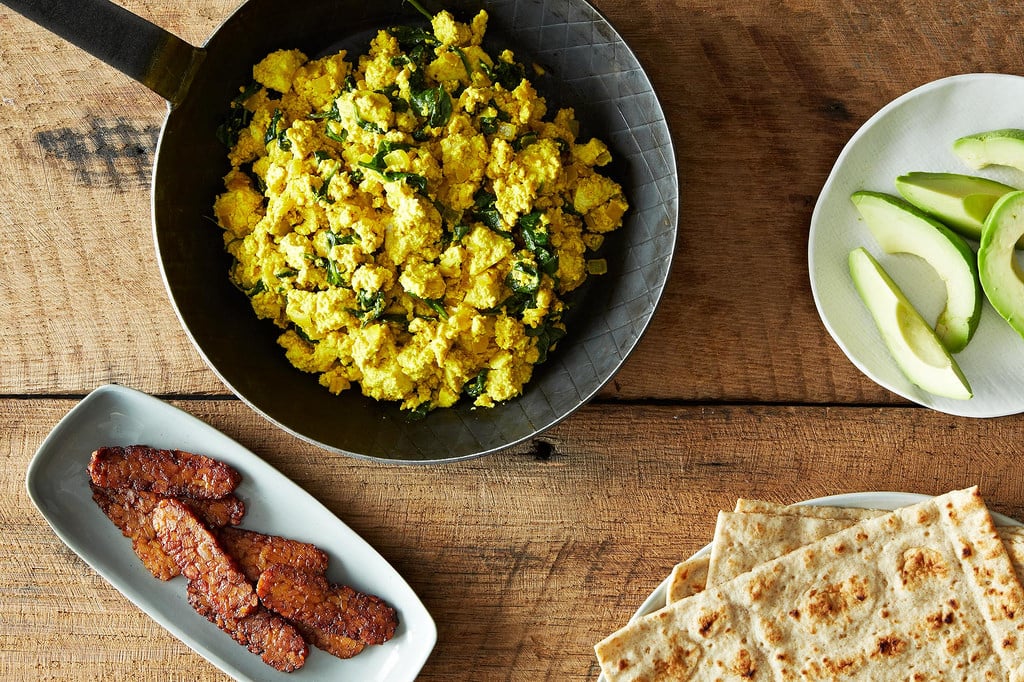 So glad that everyone enjoyed my interview with Angela! She's such an inspiring force within this community, and I'm glad that I got to share my tremendous enthusiasm for her new book.
It's been a while since I shared highlights from my New Vegansim column over at Food52, but it's high time I caught you up. This week, I featured one of my favorite, game-changing vegan recipes: tofu scramble.
Seriously, what's not to love about tofu scramble? It's quick, easy, hearty, and delicious. And just to sweeten the deal, I also threw in an option to make a breakfast burrito with my tempeh bacon.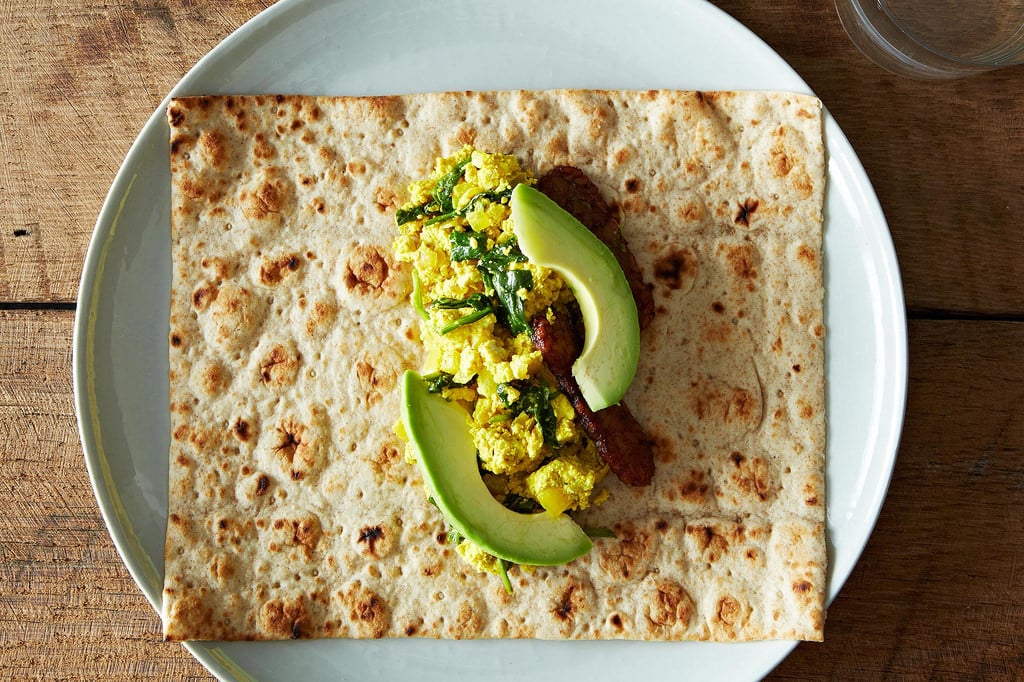 Enough said. Check the column out today!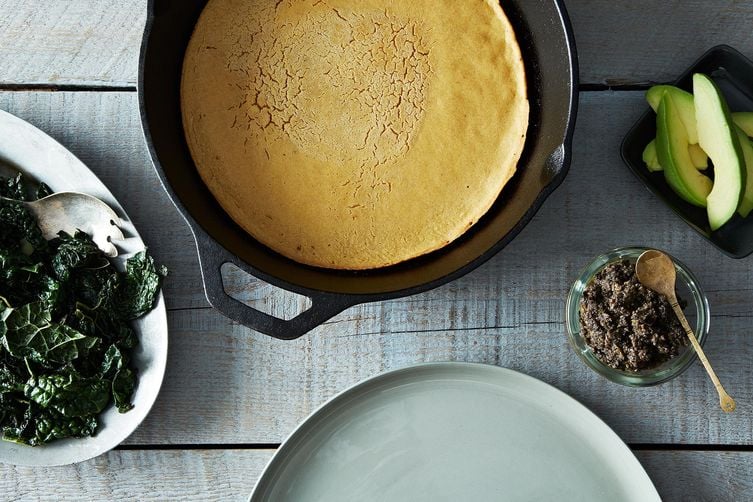 And while you're at it, you can check out my easy and foolproof recipe for socca, or farinata, which went up in the last new veganism column. Socca has become so ubiquitous and popular on blogs that I'm almost hesitant to share, but then again, I didn't actually try making the stuff till this year, so perhaps I've got readers in the same boat. Socca is a wonderful, tasty, and gluten free alternative to traditional flatbread. So if you don't want to use a wheat wrap for your tofu scramble, hey: you can use socca instead. Or eat it with one of the three accompaniments I suggest in the column. It's hard to go wrong with this delicious European street food.
Enjoy these nibbles, and see you soon.
xo