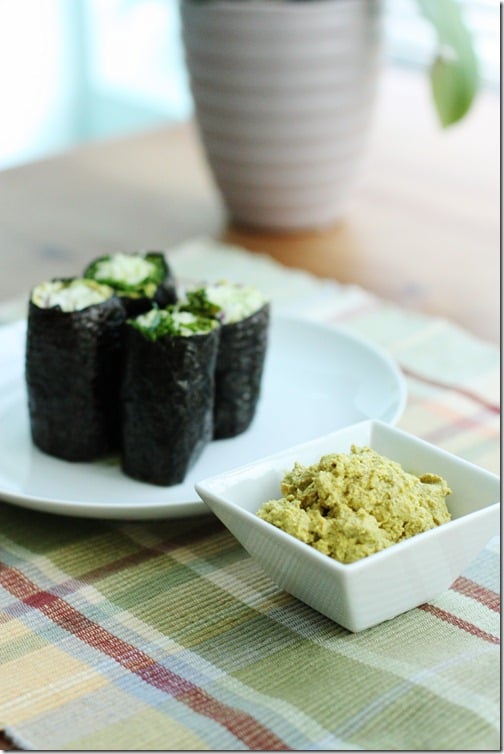 Herbs and spices are such ordinary parts of our cooking routine that we rarely stop to consider their health benefits, but some of the most common pantry items—cinnamon, garlic, parsley, or chili peppers, for instance—are as rich in micronutrients as the vegetables we use them to flavor. Cinnamon, for example, has been implicated in blood sugar regulation, while garlic is well known in traditional medicine for its antibacterial properties.
One spice we may not use as commonly as these others is turmeric, which is a traditional ingredient in Indian curries. Vegans may be most familiar with turmeric from its use in tofu scrambles, where it lends not only flavor but also bold mustard color that allows us to liken the scramble to traditional eggs. But I'm sure I'm not the only vegan who fails to use this spice often enough, and that is a shame, not only because it's subtle and flavorful, but also because it's tremendously healthful.
Curcumin, which is the major active component in turmeric, has gotten a great deal of attention lately for its anti-inflammatory properties, which means it may be a powerful ally in fighting osteoarthritis. There are even some studies which suggest it may slow down cancer growth or liver cirrhosis. Such claims demand a bit more scrutiny, but the volume of evidence we're collecting so far indicates that we'd all do well to include more turmeric in our diets.
Here's one delicious way: turmeric and pumpkin seed pate. I've lately gotten into a pate rut, making the same gingery sunflower seed pate again and again and again. Ginger is tremendously healthful in its own right, but it's always good to add variety to one's routine, which is why I'm delighted that I opted to use a different kind of spice in the batch of nut pate (a weekly staple) that I made this weekend. Turmeric it was, and how delightfully it blended with my pumpkin seeds! I'll definitely be making this one again, and the nori rolls I used it in.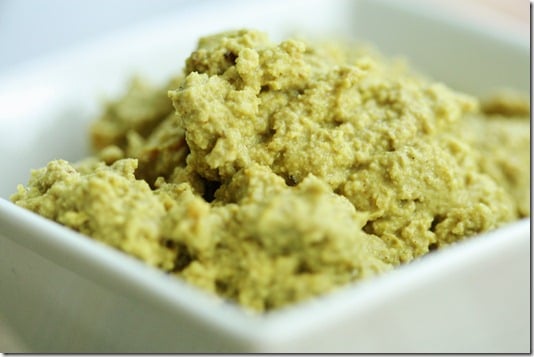 Turmeric and Pumpkin Seed Pate (raw, vegan, gluten free with use of tamari)
Makes 6-8 servings
1 1/2 cups pumpkin seeds, soaked for 2 hours or more, and drained
Nama shoyu or tamari to taste (I used low sodium, about 1 tablespoon)
1 clove garlic, minced
1 tsp ground turmeric
4 sundried tomatoes, oil or water soaked and chopped
1/2 cup water
Place pumpkin seeds, shoyu or tamari, garlic, turmeric, and tomatoes in a food processor. Process till well incorporated. Add water in a drizzle (with the motor running) till pate is smooth and spreadable.
To assemble the nori rolls you see here, just use whatever veggie fillings you have handy. Spread 2 tablespoons of the filling onto a nori sheet, and then top with your vegetables.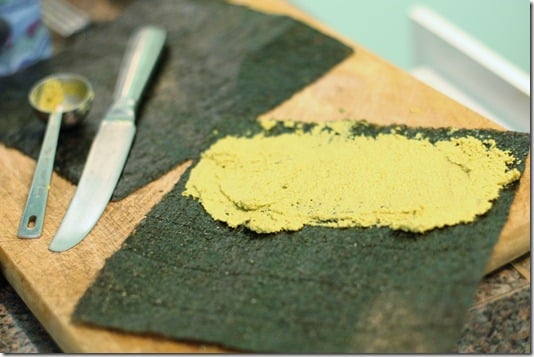 I used cabbage and spiralized zucchini in one: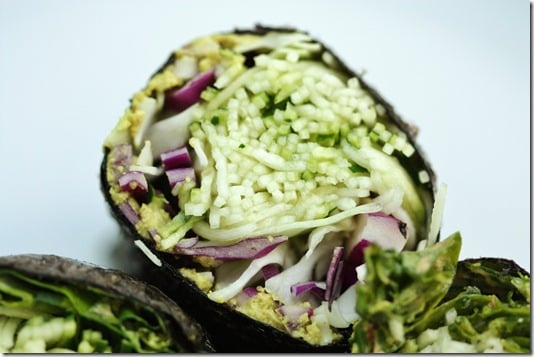 Kale and spiralized zucchini in another.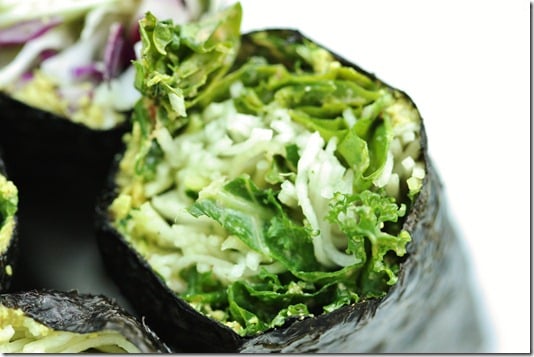 Quick, easy, and delightful.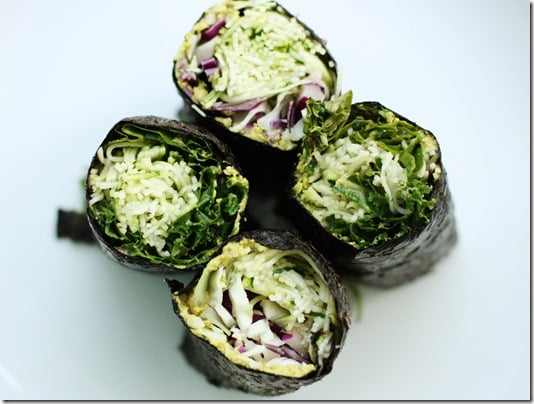 Serve with a salad and some lentils for a full plate! Or use the pate as a dip, a spread on raw crackers, or a salad topper.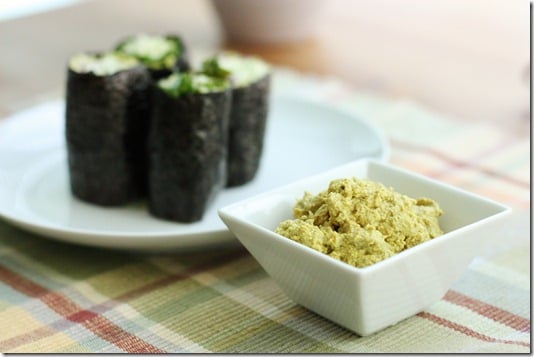 Hope this post inspires you to break the turmeric you've got reserved for tofu scramble out of its hiding place, and put it to use in a new way!
Thanks, everyone, for the thoughts on my post about ditching the scale. It was nice to hear everyone chime in about these weighty (hehe) matters. I appreciate your feedback!
xo