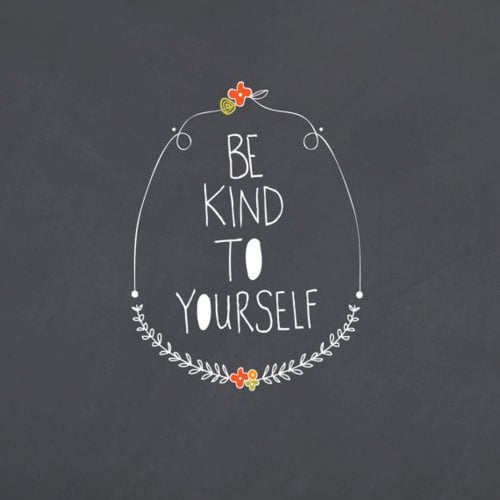 The year I went vegan, I experienced more health improvements in a shorter span of time than I'd ever experienced before. My IBS, a longstanding nightmare for me, began to abate considerably. I had more energy. I stopped being as prone to colds and respiratory infections. I felt stronger. This wasn't all thanks to veganism; it was also thanks to the fact that I had been steadily recovering from an ED relapse, and veganism helped to propel my recovery forward. I'd probably have felt stronger and more vital that year no matter what, because I was eating normally for the first time in a while: three squares a day, plenty of variety, and so on. But the food I was eating was more nutrient- and fiber-rich, more nourishing, and more pleasurable than any food I'd ever allowed myself to eat before, and I knew right away that it was the right lifestyle for me.
That year, I realized through firsthand experience that the food we eat has a profound impact on how we feel. I was able to identify foods that hadn't been serving me (fat free candies and snacks, artificial sweeteners, dairy), and appreciate foods that did serve me: luscious, healthy fats; nourishing whole grains; hearty, legume-studded stews; giant, nutrient dense, and colorful salads. I was able to discern connections between my energy patterns and how, when, and what I ate. I watched my body grow stronger and more vital by the day. It was an incredible experience.
Anyone who has ever discovered the power of nutrition as a healing tool can probably relate to what I'm describing here. It's a wonderful thing to watch chronic health complaints shift and change in the face of a nourishing diet. Recognizing the power of quality nutrition was (initially, anyway), what drove me to study nutrition and begin my counseling practice, and to this day it's an immense joy when a client or reader tells me about health improvements that have been brought on by eating wholesomely.
There is a potential dark side of becoming more attuned to the connections between nutrition and health, however, and this is a tendency to start assuming that virtually every ache, pain, sniffle, and sneeze can be controlled through food. It's the assumption that there is such a thing as "perfect" health, and that this state of nirvana can be attained if one only eats precisely the right things.
This is an assumption I've written about before, and I think it's problematic for a few reasons. Most immediately, I think this kind of thinking can fuel orthorexic tendencies, which seem to be more and more common in the health/wellness world these days. Second, and more importantly, it's misleading: while we have ample evidence that diet can and does help to prevent, cure, or mitigate many different health conditions, there's no evidence to suggest that diet can make us 100% "disease proof." Some health conditions really are mediated by genetics, by chance, or by the microbes we share our air and water and space with. Healthful food may soften their effects or help us to heal from them faster, but it may not successfully prevent or cure them.
The belief that we can prevent any and all health conditions through diet can lead to a lot of unfair assumptions about illness and why it happens, and–in some cases–the assignment of blame to those who get sick. It can also compel us to question ourselves or blame ourselves when we happen to cross paths with illness. This is what I find most troubling about the tendency to overstate the impact of diet on health, and it has been on my mind this week for a couple of reasons. To start, my friend Susan wrote a wonderful, thoughtful post about her breast cancer diagnosis and subsequent treatment. I am so impressed by Susan's grace in the face of her unexpected diagnosis. And I'm glad she spoke out about it, not only because I'm sure her words will be comforting to other women who are going through the same thing, but also because it takes a lot of guts for a health and wellness advocate to write about his or her own health crisis. A large portion of Susan's post is dedicated not to telling the story of her diagnosis and treatment, but rather to explaining why she didn't write about it sooner. She was afraid that her decision to pursue "mainstream" treatment would be criticized, which would only have been an additional stress. In the wake of her diagnosis, Susan felt tremendous unease with certain wellness advocates who sell plant-based diet as a panacea. I think the conclusions she reached are incredibly wise. In her post, she asks:
"Is there a way to promote a plant-based diet that doesn't point the finger of blame, that doesn't make grand promises of health, and that doesn't make people like me feel so confident in the invincibility of our diets that we put off mammograms or other screening tests?
I don't know. But for me, it's been helpful to think of the vegan diet as promoting health, but not providing a "Get out of Disease Free" card."
As I was reading Susan's post, I couldn't help but be reminded of how furious I felt a few years ago, when I attended a DC area conference called "Take Back Your Health." Speakers included Joel Fuhrman, Sally Fallon, and Andrea Beaman, and the overall message was clear: if you're sick, then poor lifestyle is the cause. If you want to get well, change your diet. I appreciated that the intention of the conference was to empower people, to educate them about the ways in which food can promote healing. But I was shocked to hear Andrea Beaman (who had spent the better part of her portion putting down any and all forms of mainstream medicine, insisting that the body can always heal itself), declare that, in many cases, "cancer is an idea." I was working in pediatric oncology that month, and the perception of cancer presented at that conference–as a scourge of modern lifestyle, or a punishment for years of poor diet–was so dramatically at odds with the realities I'd observed working with cancer patients. Not to mention my own experiences watching a close family member undergo chemotherapy and radiation.
Of course, I understand where the impulse to assign blame for illness comes from. I've been woefully prone to do it myself. Back at the start of my vegan journey, when I was experiencing all of the improvements I mentioned at the start of this post, I started to become incredibly judgmental about health and disease. This attitude was only intensified when I got into raw food; I began to see every ailment as a sign of "toxicity," of unclean foods and a dearth of green juice. Even after I'd successfully rid myself of the "detox" nonsense, I remained all too certain that any and all health complaints must have been brought on by errant food choices. And I think that, for a while, I was also overly certain that "clean eating" is a bulletproof shield against any and all disease.
My post-bacc education changed all of this. I spent two years working in oncology, and another two years working under a gastroenterologist. The former experience was more than ample proof that cancer is not exclusively a "lifestyle" disease that can be prevented with broccoli, onions, or flaxseeds; its genesis is so much more complex and (unfortunately) unpredictable than that. The latter experience–working with Robynne–showed me that it's possible to adopt literally every sort of mindful eating practice there is, and to still suffer from GI complaints. This was a particularly important lesson for me; until that point, I tended to scrutinize every IBS flare up as a sure sign that I must have taken a wrong turn with food. I didn't spend enough time considering other factors that bring on IBS: motility problems, visceral hypersensitivity, hormones, and stress. Like so many GI patients, my tendency was always to assign blame to myself.
And that's the other reason all of this is on my mind. Every week, I see nutrition clients who are desperately trying to scrutinize their diets for mistakes in the hopes of resolving a health complaint: a patch of rosacea, a seasonal allergy, a bout of bloating. Sometimes their impulse–to look for trigger foods or unhealthy patterns–is smart, and when we put our heads together we're able to find answers. But sometimes it is needlessly flagellating, more stressful than productive. In these cases, the real "work" for me as a nutritionist is not to prescribe certain medicinal foods or ban other, irritating ones. The work is to help my client understand that we cannot control our health 100% through food.
I don't mean for this conclusion to feel disempowering or defeatist. Even in situations where lifestyle is not a direct cause or solution for a health condition, it's often the case that nutrition can serve as a tool or an aid in the healing process. Nutrient dense foods help to strengthen immunity, enhance mood and energy, and help to fight inflammation; these effects are helpful for all of us, no matter where we are with our health. And in the face of an illness that seems unresponsive to dietary change, being mindful of wholesome nutrition can still have a preventive effect against other health conditions. Diet may not be a silver bullet solution to everything, but it's always worthwhile to pay attention to the quality of what we eat.
In the end, though, I think we need to take Susan's words to heart: "Is there a way to promote a plant-based diet that doesn't point the finger of blame?" I look back on how smug I used to feel about my pristine diet (and the halo of perfect health I thought it had give me), and I can only shake my head. The plant-based community is full of inspiring, passionate individuals who are committed to sharing what they've learned about health, but I think it's important for us all to remain respectful of each other's dietary choices, health care choices, and so on. More importantly, I think we need to remain humble in the face of the great, mysterious phenomenon of human health and its workings. Rather than pointing fingers when someone gets sick, or assuming privately that he or she must have done something "wrong," I think we need to rally around each other, and realize that it could always be any of us.
Back in spring of 2013, I started to feel my IBS, which had been very well managed for years, creeping back. At first it felt like my customary constellation of symptoms (bloating, cramping, irregularity), but it soon shifted into persistent loose bowels. For a moment, I thought my IBS-C had flipped over to IBS-D (this can happen), but on some level I knew that what I experiencing wasn't my usual IBS. It felt different–angrier, more aggressive, and more chronic. My energy was alright and I had no other symptoms, but the GI distress became increasingly unmanageable. By mid-summer I was spending the better part of most mornings in the bathrooms, and things were so bad that I developed a fissure.
Finally–much later than I should have–I reached out to the doctor I worked for, who did screenings for parasites, IBD, and a few other things. In the end, her instinct, which was that I'd come down with something infectious, was right, and a strong antibiotic/antiprotozoal set me on the path to feeling like myself again. But in the months before she prescribed the drug, I drove myself half crazy wondering if I'd done something to cause all of the GI symptoms. Had I suddenly developed a food allergy? Was I eating the wrong things? Drinking too much coffee? The answer to that last question was yes, and I was also reeling from 3 years of accumulated post-bacc stress and sleep deprivation. But those weren't the root cause of the problem. I wish I'd reached out to Robynne before I did, because in the time I spent worrying about whether or not I was doing something "wrong," I could have sooner gotten the treatment that really helped me.
Obviously, I didn't write about this experience at the time. The main reason was that I was already feeling so vulnerable with the post-bacc/med school process; I didn't want to acknowledge how poorly I felt to myself, let alone open up about it publicly. But I think a part of me was also afraid of commentary or judgment. By the time I got better, I was so relieved to be feeling like myself again that I didn't want to focus on what had happened.
But I'm glad that I'm mentioning it now. Certainly it's not the kind of health crisis that Susan has so bravely written about, but it's worth sharing with you guys, because I know how many of my readers (and clients) have GI struggles. When you blog about nutrition/wellness, it can be very scary–shameful, even–to come clean about illness or chronic health complaints. There's plenty of pressure to seem (and be) perfectly energetic, clear-eyed, glowy-skinned, bloat-free, and effortlessly healthy. This is an utterly unrealistic ideal, and I think it does more harm than good. Let's all start talking about what real health and wellness looks like. Real health and wellness does not mean perfection. It does not exclude occasional or chronic health struggles. Real health and wellness is a commitment to self-care, embodied in conscious (but not obsessive) food choices and whatever other lifestyle practices help you to thrive. And it also means accepting that, just as we cannot control our bodies or our appetites, we can't control our health, either.
It's appropriate that I'm writing about all of this tonight, because my friend Kathy happens to have written a beautiful post about her own health story today. In it, she's using the hashtag #wellnessgetsreal, which I think is great. I hope that all of us who write about, talk about, and care about health and wellness can be inspired by Kathy's story, and by Susan's; I hope we can remind ourselves that, just as we don't have to have "perfect" bodies or "perfect" eating habits, we also don't have to have "perfect" health. We simply need to do all we can to take care of ourselves: bodies, minds, and spirits.
Thanks to Kathy and Susan for inspiring me today. Hope this one resonates with you all.
xo