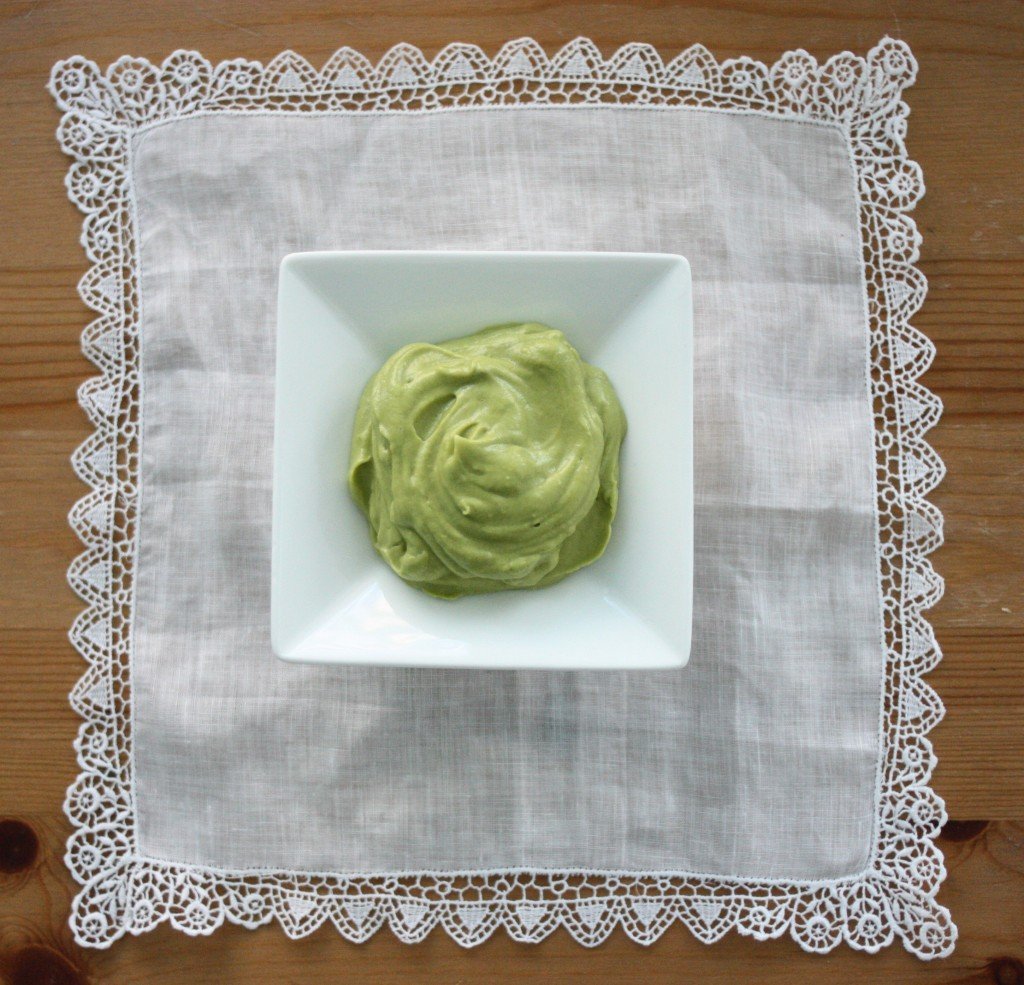 I'm so happy you all liked the chia seed pudding tutorial! A few folks have already told me on Facebook that they tried (and had success with) the recipe. Thanks, also, for sharing your favorite serving suggestions. I'm excited to explore some of them.
After profiling Hampton Creek Foods' Just Mayo on Monday, I got to thinking about mayonnaise, and how I might prepare a plant-based version of my own. To do this, I of course enlisted the help of my favorite fruit, the mighty avocado.
I've made tons of avocado dressings before, but never a mayonnaise. I was delighted with how easy it was to create something as creamy and rich as real mayo. This recipe may not give you the characteristic color of mayonnaise, but it does give you the flavor and the silky texture–with the added boost of heart healthy, polyunsaturated fats, a nice dose of Vitamin E, and without  any trampling on our animal friends. And that, if you ask me, makes it a pretty great alternative.
Simple Raw, Vegan Avocado Mayonnaise
Author -
1

small or medium Haas avocado

cut in half, pit removed, and flesh scooped out

1

tablespoon

lemon juice

2

teaspoons

Dijon mustard

optional

1/8 to 1/4

teaspoon

sea salt

adjust to taste

2

tablespoons

olive oil
Add the avocado, lemon, mustard (if using) and salt to a food processor or high speed blender and process till it's blended up well. Stop a few times to scrape the bowl down if need be.

With the motor running, drizzle in your olive oil. Continue blending till the mixture has taken on a creamy, light texture.

Makes 1/2 to 3/4 cup (depending on the size of your avocado).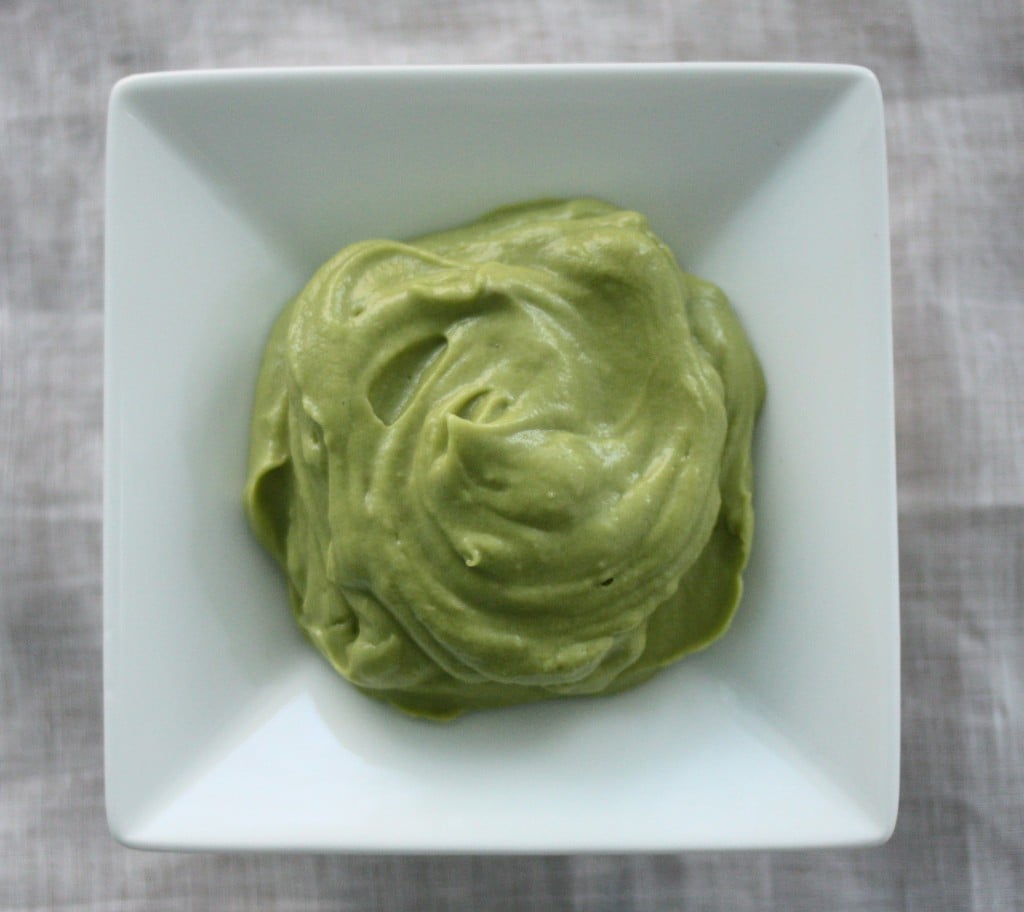 You can definitely leave the olive oil out, but if you want to create a truly emulsified, silky "mayo," I'd recommend you leave it in.
So there you have it: a Thursday night express post. I made this mayo today and am now excited to think about fun ways to use it in the next few days. Ideas are welcome!
xo