Happy first of the month, friends! I welcomed December today with my first sampling of Christmas carols, a little holiday shopping for my near and dear, and some perusal of scrumptious and seasonal recipes from friends. Here's what I found: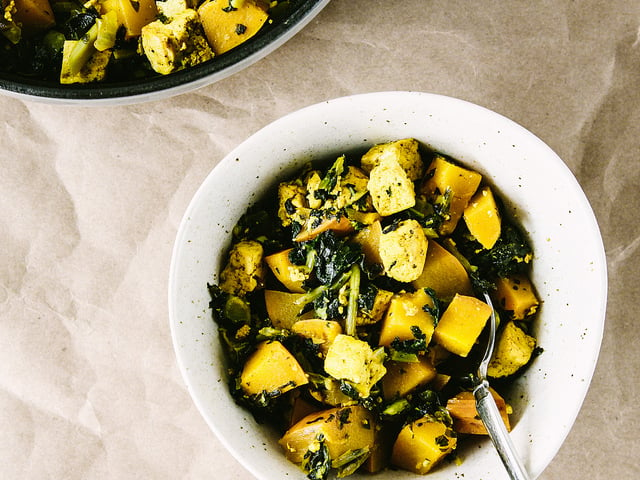 Ashlae's baked pumpkin and tofu with kale looks like perfect seasonal comfort food.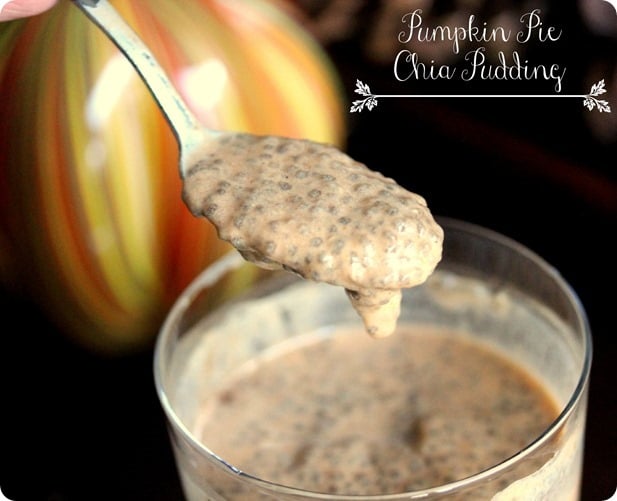 Speaking of pumpkin, I'm drooling over Anne's pumpkin pie chia pudding (I love mixing pumpkin and chia! As well as pumpkin and…anything).
Lauren's raw coconut passionfruit kisses are not only beautiful and scrumptious sounding, but would make nice holiday gifts as well.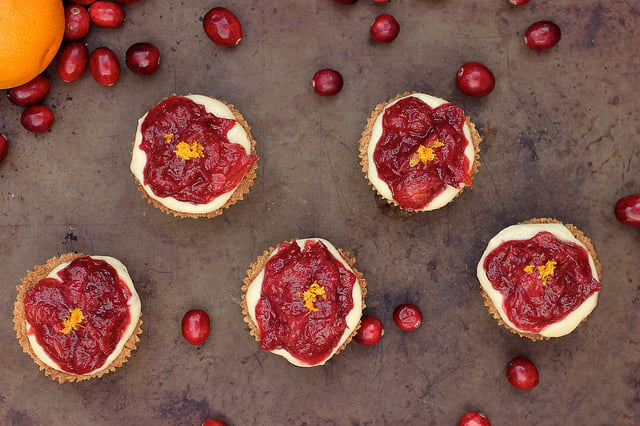 Beth's grain free cranberry spice mini tarts are also on my dessert radar–so pretty and festive!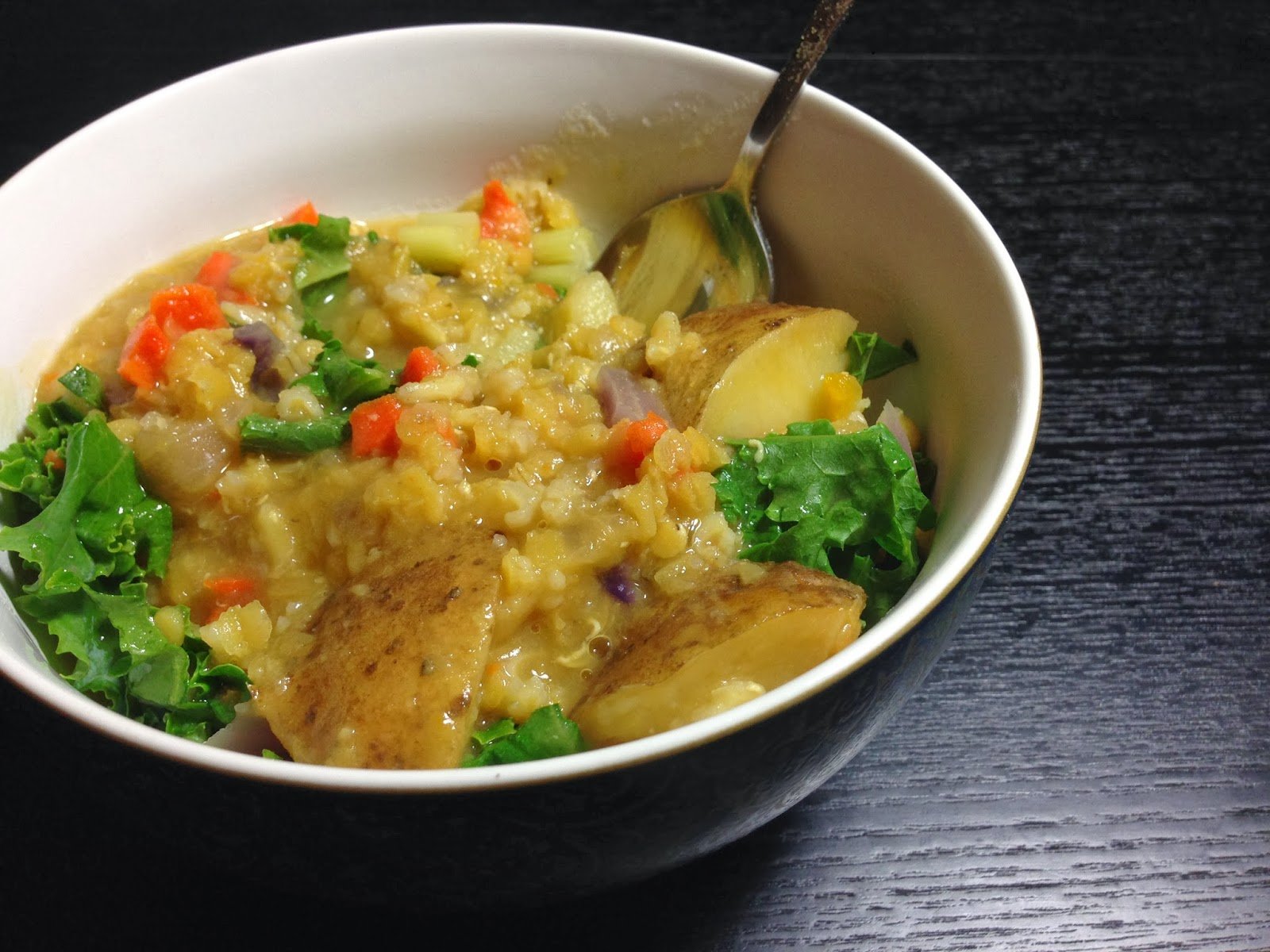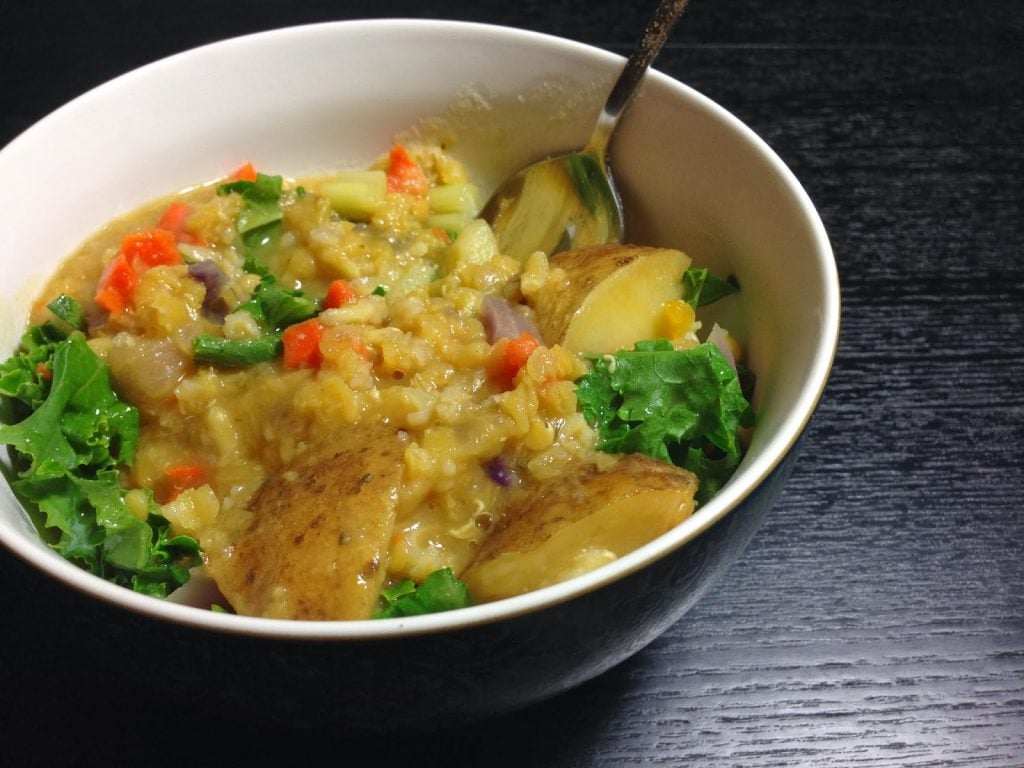 Finally, Anthony's curried miso butternut squash soup looks thick enough to be a stew (which is how I love most of my winter soups). Just the thing for a cold December night.
Reads
1. Time Magazine's 25 inventions of the year. I found a couple of these picks a little odd (the cronut? really?), but some of them–a water-cleaning, floating pool, or South Korea's invisible skyscraper–are pretty cool.
2. For anyone who's interested in 23andMe, and some of the controversy surrounding it (and personalized gene mapping on the whole), I thought this blog post, from Discover online, was a good summation of recent opinions and developments.
3. The Hollywood Reporter's incredibly well reported expose of the AHA (Animal Humane Association), which is the organization responsible for the accreditation we've all seen in movies: "No Animals Were Harmed…." The article highlights a couple of the egregious instances of animal abuse we've all heard about (HBO's Lucky, The Hobbit), but it goes much deeper, delving into the AHA's fraudulence. A disturbing, and important, feature from Gary Baum.
4. An interesting article about Sabina Cehajic-Clancy, a social psychologist who is exploring "socio-psychological processes of sustainable intergroup reconciliation" in the post-conflict society of Bosnia and Herzegovina. The article discusses Clancy's attempts to probe the origins of intergroup hatred, as well as the factors that prevent acknowledgment of past aggression and ultimate reconciliation between cultural groups. When asked why she has chosen this particular line of inquiry, Clancy said,
Coming from and living in a region marked by history of occupation, conflict, war but also co-existence, common heritage, culture, and experience of unity. I find my work very exciting as I research an important, relevant and highly applicable phenomena of how to come to terms with the past marked by collective violence and gross human right violations and at the same time pave the road towards sustainable reconciliation.
5. A powerful and important article from Maryn McKenna imagining a post-antibiotic world. The article is a hard look at the growing, and terrifying, threat of antibiotic resistant bacteria and infections. McKenna evokes a future in which common childhood infections, like strep, become deadly once more, or innovations like organ transplants or hip replacements become impossible because post-procedural infection can't be warded off. She writes,
Before antibiotics, five women died out of every 1,000 who gave birth. One out of nine people who got a skin infection died, even from something as simple as a scrape or an insect bite. Three out of ten people who contracted pneumonia died from it. Ear infections caused deafness; sore throats were followed by heart failure. In a post-antibiotic era, would you mess around with power tools? Let your kid climb a tree? Have another child?
Over-prescription of drugs is often cited as the major culprit behind antibiotic resistance, but animal agriculture is another, possibly much greater, contributor. By weight, 80% of antibiotics sold each year in the US each year are used in agriculture. "A growing body of scientific research links antibiotic use in animals to the emergence of antibiotic-resistant bacteria: in the animals' own guts, in the manure that farmers use on crops or store on their land, and in human illnesses as well," writes McKenna. "Resistant bacteria move from animals to humans in groundwater and dust, on flies, and via the meat those animals get turned into."
In the end, McKenna mourns the untimely death of her great-uncle, who died of infection following a wound. His death came, tragically, just before the advent of penicillin. In closing, McKenna muses, "I imagine what he might have thought — thirty years old, newly married, adored by his siblings, thrilled for the excitement of his job — if he had known that a few years later, his life could have been saved in hours. I think he would have marveled at antibiotics, and longed for them, and found our disrespect of them an enormous waste. As I do."
Sorry to end weekend reading on such a somber note! I hope you enjoy the articles. I'll be back tomorrow with a new recipe, and then there's some fun stuff coming soon, including the kickoff of a new monthly roundup of product finds and recipe favorites, as well as a holiday gift guide. Have a great evening.
xo