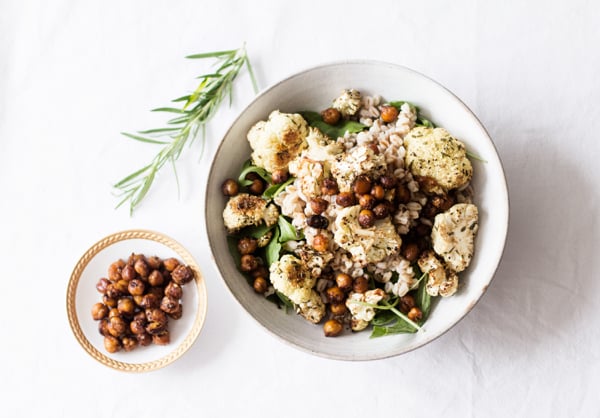 I've been sick since Friday, which hasn't lent itself to much cooking, and I've never felt more grateful for soup leftovers in my freezer! But the day before I fell under the weather, I made the lovely farro salad with balsamic roasted cauliflower and toasted chickpeas that you see above, and I enjoyed it immensely.
Farro is an underutilized grain in my kitchen, but it's one of my favorites. Its got chew, texture, protein, and a not insignificant amount of iron (about 12% of your RDA per serving). If you don't eat wheat or gluten, you can substitute brown rice or buckwheat in the recipe, too.
As with a lot of salad recipes I make, the trick to assembling this one in a pinch is to have cooked farro and toasted chickpeas on hand. I've shared a go-to recipe for toasted chickpeas before, but in case you need a refresher, here's my basic method.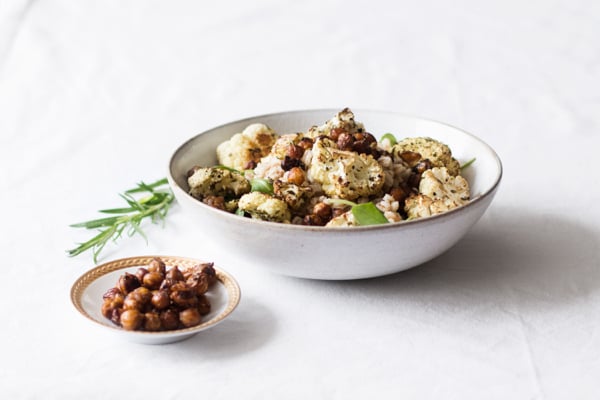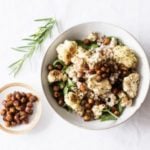 Farro with Balsamic Roasted Purple Cauliflower, Arugula, and Toasted Chickpeas
Author -
1

cup

farro

3

cups

vegetable broth or water

1

small head cauliflower

cut into bite-sized pieces and florets (about 5-6 cups)

2

tablespoons

olive oil

plus more as needed

1

tablespoon

balsamic vinegar

plus more as needed

2

tablespoons

fresh rosemary

chopped (or 1 dried, crushed)

1 1/2

cups

toasted chickpeas (you can also use a commercial toasted chickpea brand

or regular cooked chickpeas

4

cups

arugula

Olive oil

for drizzling

Sea salt and black pepper
Preheat the oven to 400F.

Place the farro and broth or water in a pot. Bring to a boil and reduce to a simmer. Simmer the farro with a lid on the pot, slightly ajar, till the water is absorbed and grain is cooked (about 25-30 minutes for pearled farro, and up to 45 for regular farro).

While the farro cooks, toss the cauliflower with the olive oil, vinegar, rosemary and sea salt and black pepper to taste. Roast it for 25 minutes, or until golden and just crispy.

Divide arugula onto four plates. Top each with a quarter of the cooked farro, cauliflower, and toasted chickpeas. Drizzle each plate with extra olive oil and/or balsamic as desired. Enjoy!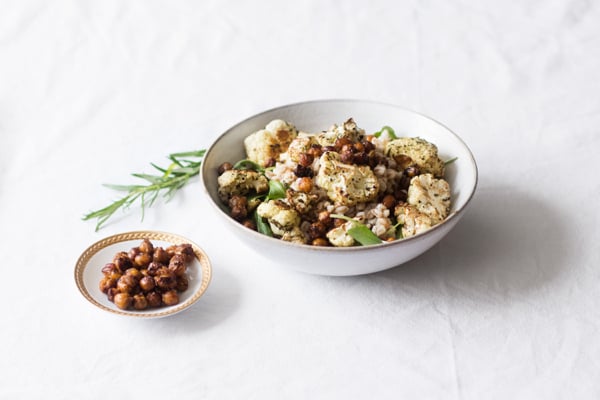 Once your chickpeas are prepped, this recipe is a pinch!
You can vary the seasonings in this recipe as you like: add cumin, chili, coriander, or any other combination of spices to the chickpeas, or use different herbs when you roast the cauliflower. The dish is adaptable, but what matters most (and what gives it most character) is the huge variety of texture between chewy farro, crunchy chickpeas, crisp arugula, and soft cauliflower.
I hope you enjoy it. Apologies for not having more to say, but hot tea and more rest are calling. If you'd like a little extra reading, though, check out my contribution to Food52's "without a recipe" series, in which contributors submit their favorite recipes that don't necessitate a recipe. Mine was predictable: kale salad. An especially pretty one, though, full of black eyed peas, avocado and lemon zest. Enjoy!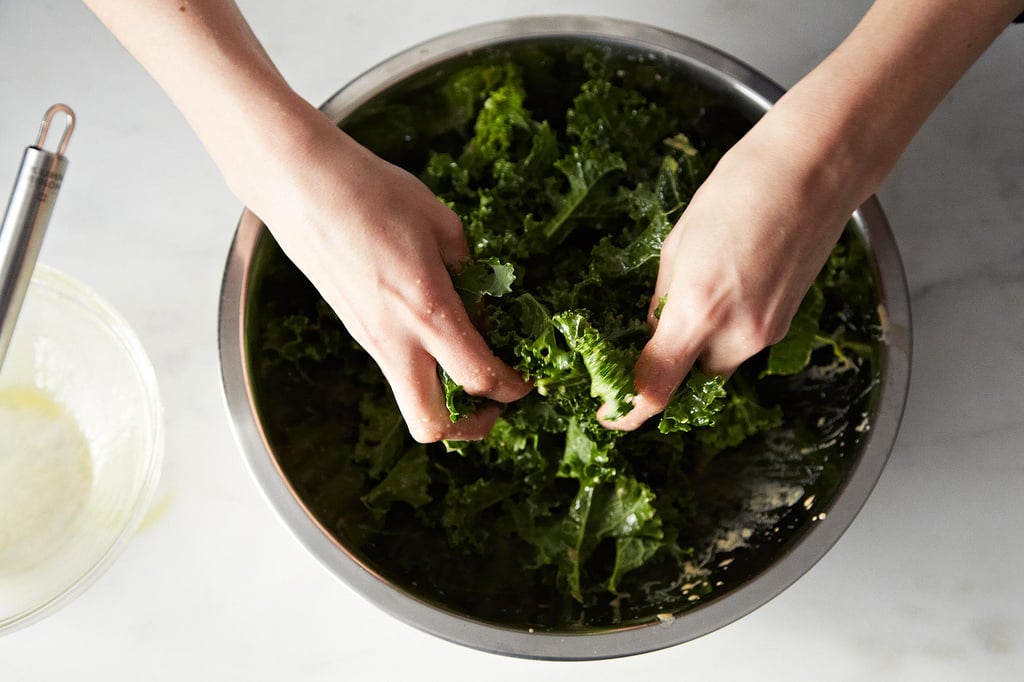 xo