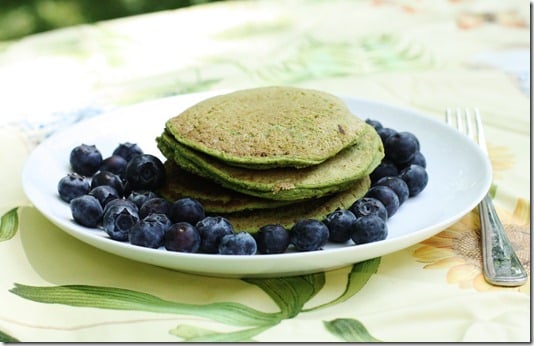 Happy Mother's Day!!
I should preface this post by saying that my own mother would likely not eat green pancakes. She's open, alright, but these would be exactly one step above her comfort zone. Mother's day is, however, a day that always calls to mind breakfast and brunch. When I was still living in NYC, I would commemorate by making my Mom a special brunch or breakfast with some of her favorite baked goods (veganized, of course). And for those of you who are open to green pancakes–or have Moms who are–these are a perfectly healthy and delicious way to celebrate!
The recipe here is pretty much the same as my recent recipe for gluten free, vegan protein pancakes. The only difference is that I blended kale and some Navitas Naturals wheatgrass powder (the only kind of wheatgrass I can handle) into the wet ingredients before adding, and I omitted the hemp protein (these pancakes are already more protein rich than the average pancake due to the almond and chickpea flour, and I had better texture with either greens OR hemp – not both). The dish an ingenious way of getting some green veggie power into a non-smoothie breakfast, and the good news for those who are squeamish about greens is that you can barely taste them!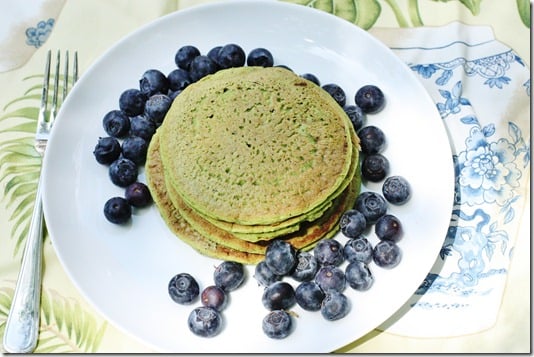 Green Pancakes (vegan, gluten free, soy free)
Serves 4
Makes 8-10 large pancakes
2/3 cup chickpea flour
1/2 cup almond flour
Dash salt
2 tsp baking powder
1 tbsp maple syrup
1/2 cup kale (packed), washed, dried, and chopped
1 tsp Navitas Naturals wheatgrass powder or spirulina (optional)
1 1/4 cups almond milk
1 tbsp flax meal + 4 tbsp warm water
1) Mix together flax meal and warm water, and set aside for a second.
2) Mix together the flours, salt, baking powder, hemp, and stevia (if you're using dry stevia) in a mixing bowl.
3) Place almond milk, wheatgrass powder (if using), kale, and maple syrup or stevia (if you're using wet sweetener) into a high speed blender and blend till smooth. Pour this mixture, along with the flax egg, into the dry ingredients, and mix to form a smooth batter.
5) Heat a skillet on medium high. Pour pancakes out by 1/4 cup measurements onto the skillet. When you see bubbles form on top, gingerly flip them, and cook till the bottom is golden brown.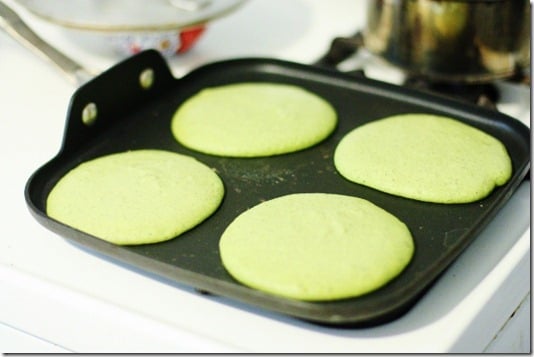 Serve!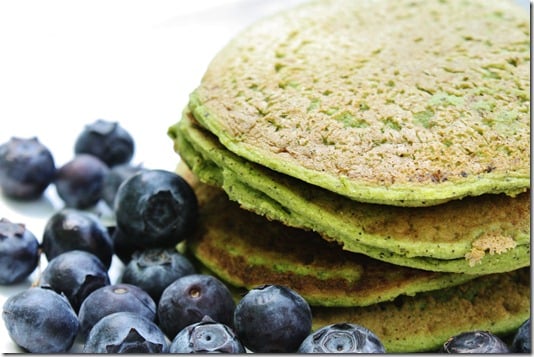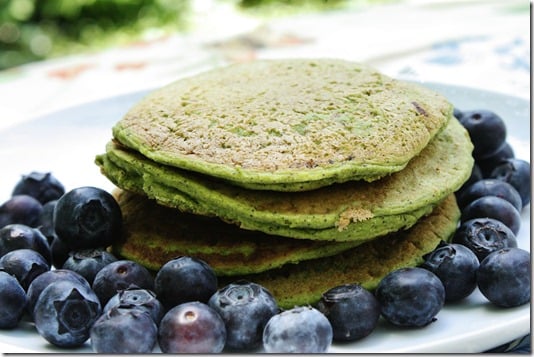 Delicious, nutritious, refined sugar free, allergy friendly, and green. What more could a health freak ask for in a pancake!
In case these are just a little too bizarre for you, I thought I'd present a CR vegan pancake round up, for all of the moms and children who deserve them today.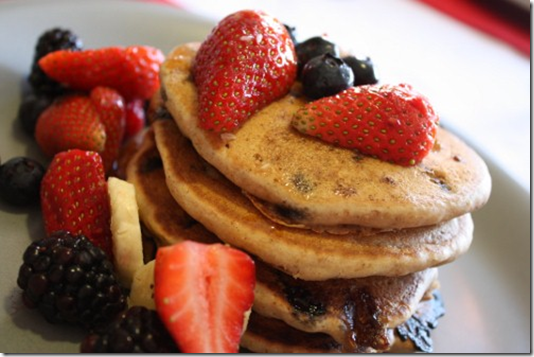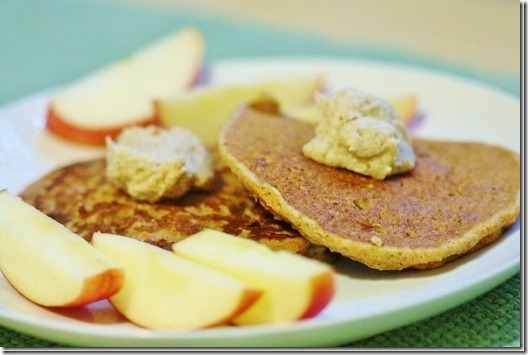 Vegan Buckwheat and Quinoa Pancakes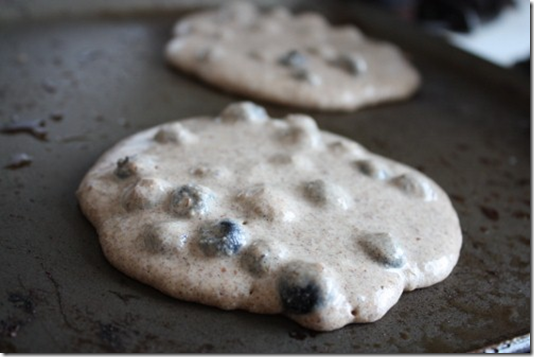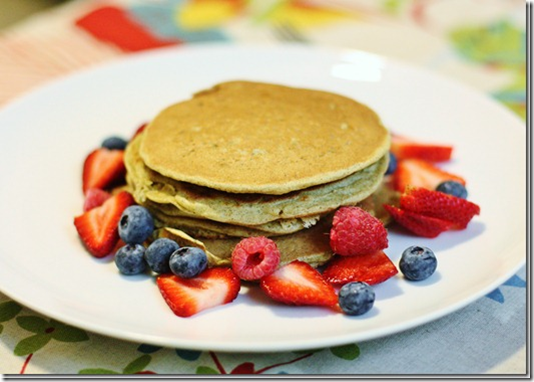 Enjoy!!
Doing this round up reminds me that, now that I have a little rest time, I will most definitely be updating my recipe page and my recipage extensively, to cover all the recipes I've yet to add this semester. I'll let you know when I do!
What are you all cooking for the special women in your life today? I'd love to know!
xo