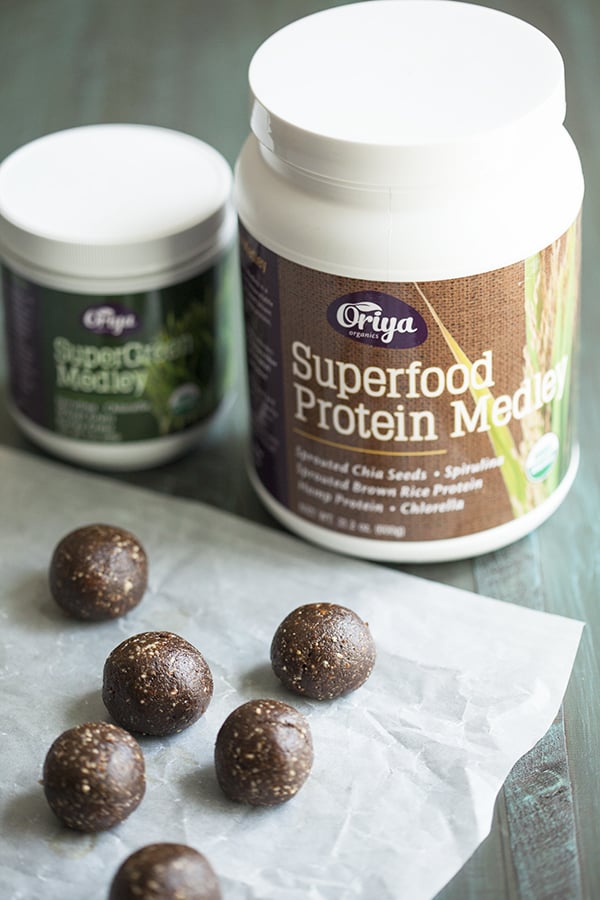 Two years ago, the folks at Oriya Organics, a company focused on whole foods, high quality supplements, reached out to me and offered me the chance to test their green powder. I'm not a big on green powders–unless I've been traveling for days and have had no other means of getting greens in, I'd rather focus on whole vegetables–but I did appreciate the integrity of their product, and I created a groovy spirulina salad dressing with it.
Recently, Oriya reached out to ask if I'd also be interested in sampling their protein powder blend. It's a vegan, organic protein source that consists of sprouted brown rice protein, hemp protein, sprouted chia seeds, chlorella, and spirulina. I jumped on the chance to sample it because
1. It's stevia-free
2. I like the combination of sprouted brown rice and hemp — just enough of each ingredientwithout getting too chalky (which is my problem with most brown rice blends) or too gritty (the problem with plain hem protein.
Oriya Organics superfood protein medley is also:
Certified Organic by the USDA
Certified Non-GMO by the Non-GMO Project
Certified Vegan by Vegan Action
Gluten-Free
Raw
Artificial flavoring free
Sweetener free
Preservative free
It's probably the most unadulterated protein I've tried recently. And I do so love the absence of a stevia-ish, sweet aftertaste. What's more, in spite of the fact that the Oriya blend is rich in hemp, it's really and truly not gritty. The texture is very refined, the taste totally neutral.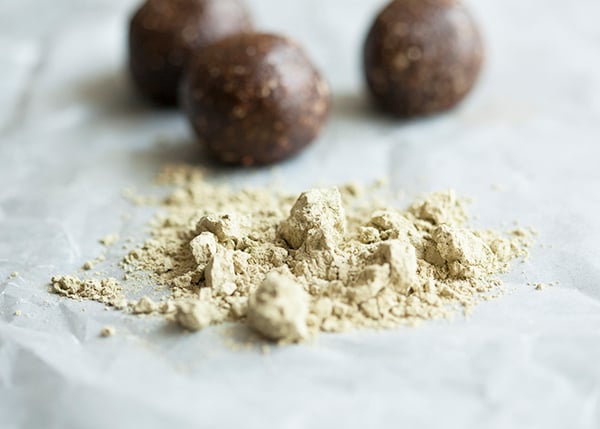 Because the flavor of this medley is so neutral, you can use it in a lot of different ways; you don't have to pile it into a smoothie. The folks at Oriya suggest using it in smoothies, shakes, baking, or snacks. I took them at their word, and I decided to use some of their protein in a delicious new energy ball recipe. These mocha pecan balls are sweet, sustaining, and the coffee flavor gives them irresistible snack appeal!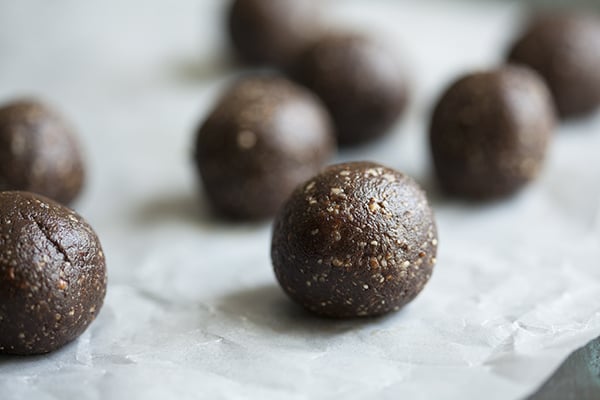 Mocha Pecan Energy Balls (gluten free, soy free)
Author -
1

cup

pitted

tightly packed medjool dates

1 1/2

cups

raw pecans

3

tablespoons

cocoa or cacao powder

1

tablespoon

instant espresso

optional

2

tablespoons

Oriya Organics Superfood Protein Medley

or a hemp/rice protein of your choosing

1

tablespoon

almond butter
Place all ingredients in a food processor fitted with the S blade. Pulse a few times to break everything down.

Process until the ingredients are sticking together and hold their shape well when you squeeze a small handful in the palm of your hand. Shape the mixture into 14 1-inch balls. Store in the fridge for up to two weeks.
If you love the coffee + chocolate combination as much as I do, you'll find it tough to resist these. They're a perfectly uplifting, anytime snack, and they can double easily as dessert (provided the caffeine won't keep you awake!).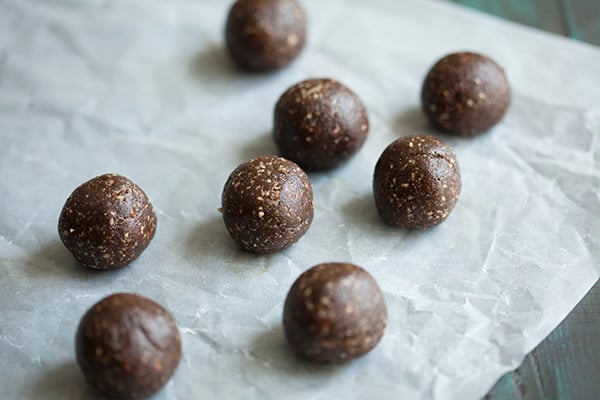 Oriya Organics protein can be purchased online, through the Oriya website. The cost is $41.99 per tub, which comes to about $1.75 per serving. Here's a quick peek at the nutritional information:
Protein powders can be pricey and tough to locate, so whenever I review them, I love to give my readers a chance to win a sampling of the product. The folks at Oriya have generously agreed to share one large tub of the Superfood Protein Medley and one tub of the SuperGreen Medley, which is great for mixing with water and getting greens on-the-go–especially if you travel a lot. The contest is open to US and Canadian residents only, and it will be up on the blog for the next two weeks. Enter to win today!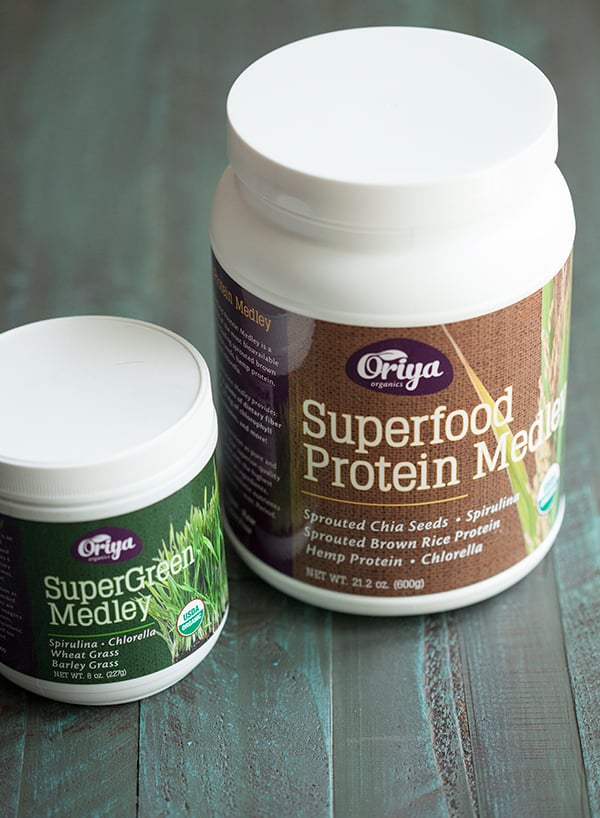 I can't wait to pick a lucky winner!
And that's my weekend send off to you all. I'll see you on Sunday for weekend reading.
xo