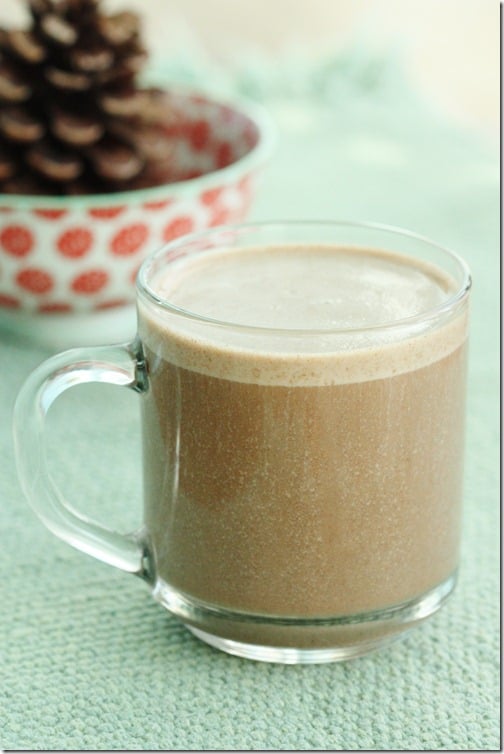 The morning after my finals end always presents me with an odd mix of emotions: relief, worry about things I might have gotten wrong, excitement for the holidays, and the peculiar ennui that comes with having spent the last three or four weeks working nonstop, and suddenly having free time. I always feel a bit adrift and aimless on these days, and wonder what I did before I had to rise every morning and commence studying at the crack of dawn (I guess I edited books, and wrote CR!).
Fortunately or unfortunately, the sense of freedom never lasts long, because there's a blog to look after and a big test this spring and my clinical work. This morning, as I caught up on all of the things in my life that aren't my post-bacc, I was both grateful for the chance to feel productive and also very glad not to be staring at anything that resembles a chromosome, a Hardy-Weinberg calculation, or a Holliday junction. And I was especially grateful for this wonderfully sweet and spicy, raw vegan chai spiced hot chocolate: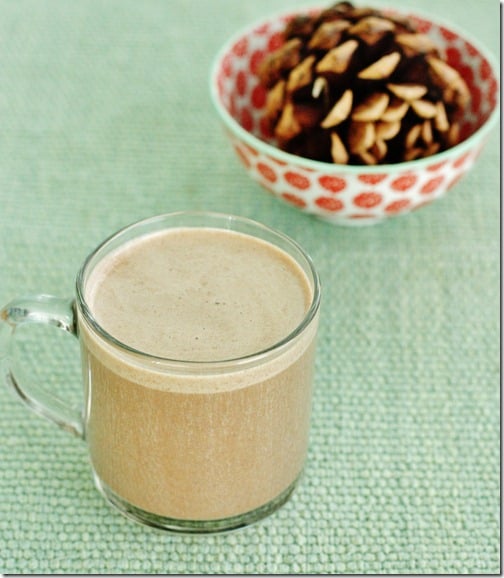 This recipe grew out of my recipe for raw superfood hot chocolate, which you can find in the current issue of VegNews. Instead of a superfood blend, however, it features chai spice, resulting in a warming and unique blend. I created the recipe to serve four, but you can easily cut it in half.
The texture of this hot chocolate is a bit thick due to the cacao nibs and the dates. For that reason, it reminds me a whole lot of the super-rich, upscale hot chocolates—the kind that are practically melted chocolate in a glass—that you'll sometimes find at fine chocolatiers. Except this one is made with only almond milk, cacao nibs and powder, dates, and spice. A healthy spin on a decadent classic.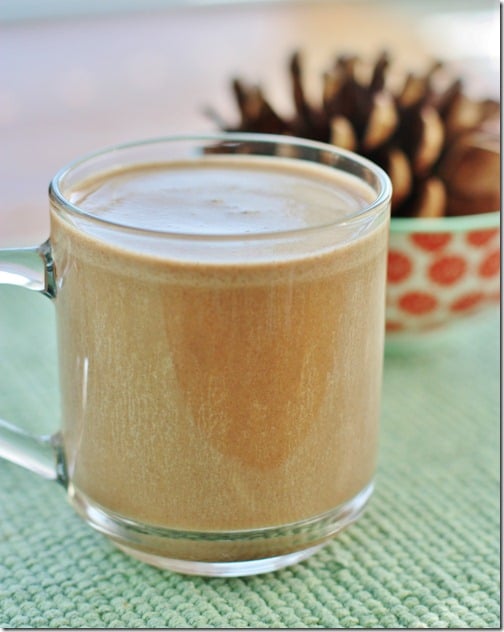 Raw, Vegan Chai Spiced Hot Chocolate (raw, vegan, gluten free, soy free)
Serves 4
4 cups almond milk
4-6 pitted dates (adjust according to preferences)
1 tbsp cinnamon
1/4 tsp cardamom
¼ tsp cloves
1/2 tsp allspice
1/3 cup raw cacao nibs
2 tbsp raw cacao powder
Blend all ingredients in a high speed blender till smooth. Heat gently over the stove before serving.
I really love the combination of chai and cocoa. If you wanted to use carob instead, though, I'm sure it would also be delicious. And for another use of chai spice, check out my chai spice mix and banana chai smoothie!
Before I go, remember that you have only two more days to enter my giveaway to win six cold-pressed juices from Cooler Cleanse. Enter now! And I'll see you tomorrow.
xo