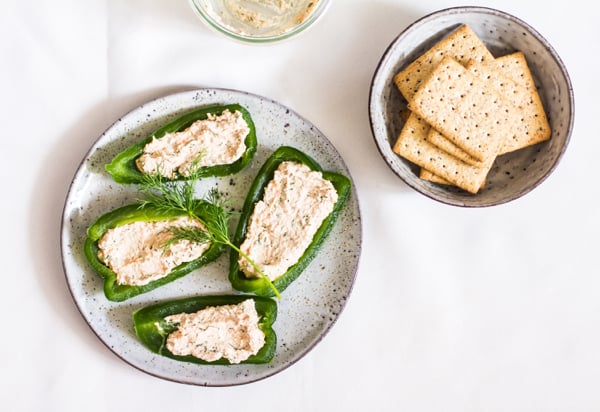 I love cashews, and as you've probably noticed, I use them in just about everything, from cashew cheese to raw whipped cream. Even so, cashews can be pricey, and some folks have allergies to them, so it's always a good exercise for me to use other nuts/seeds as the base of a new recipe. Plus, variety is always a cornerstone of a healthful diet, which means that it's wise to step outside of one's ingredient comfort zone now and then.
Sunflower seeds are inexpensive and healthful, and they're a convenient alternative to cashews in creamy recipes. This nutritious sunflower seed and carrot pate is a perfect place to start.
Here's another thing I love about sunflower seeds: they soak up quickly. About 1 hour is really all you need to soften them enough to whip them into a very flavorful pate. In this recipe, I combine the creamy seeds with carrot, which adds a touch of sweetness and color to the mixture. The pate is light, lemony, and perfect for summer.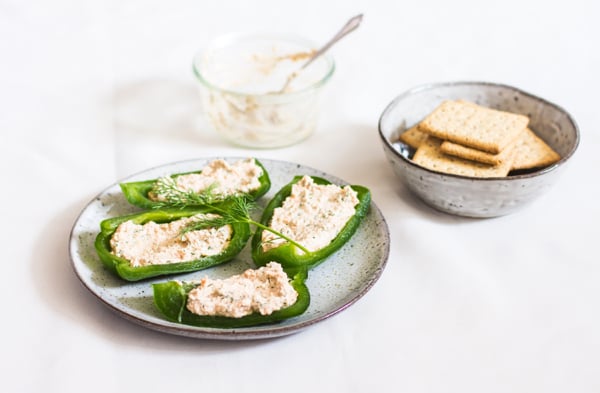 Sunflower Seed and Carrot Pate
Recipe Type
:
dips, snacks
Cuisine:
gluten free, soy free, no oil, tree nut free
Author:
Prep time:
Cook time:
Total time:
Serves:
1 1/2 cups (about 6 servings)
1 cup sunflower seeds, soaked 1 hour or more, then drained of soak water
3/4 teaspoon salt
2 tablespoons lemon juice
2 pitted Medjool dates
1/3 cup water
1/2 cup gratd carrot
Several sprigs of dill
Pulse together the seeds, salt, lemon, and dates in a food processor fitted with the S blade. Add the water and then process until the pate is smooth.
Add the carrot and dill and pulse until they're evenly incorporated into the smooth pate. Add extra salt and black pepper to taste. Serve as a dip, spread, or a topping for salads/wraps/toast.
Leftover pate will keep for up to 3 days in an airtight container in the fridge.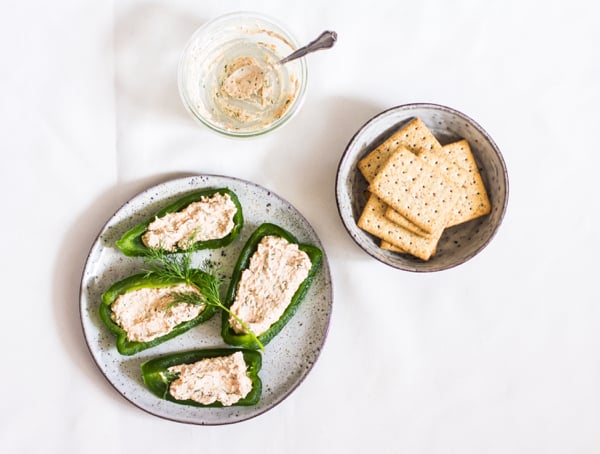 I've blogged before about the variety of uses for nut pates. Like hummus or cream cheese or guac, they're perfect for stuffing into wraps or sandwiches, for using as a dip, for layering between stacks of veggies (like a Napoleon) or for simply plopping onto salads. As you can see, this particular pate is especially good with bell pepper strips or halves–a perfect appetizer option if you're having people over!
Sunflower seeds are an excellent source of Vitamin E, thiamin (or Vitamin B1), and phytosterols (which help to lower bad cholesterol). Not so bad for a humble little seed. I hope you'll try this pate soon, and that you enjoy it!
xo