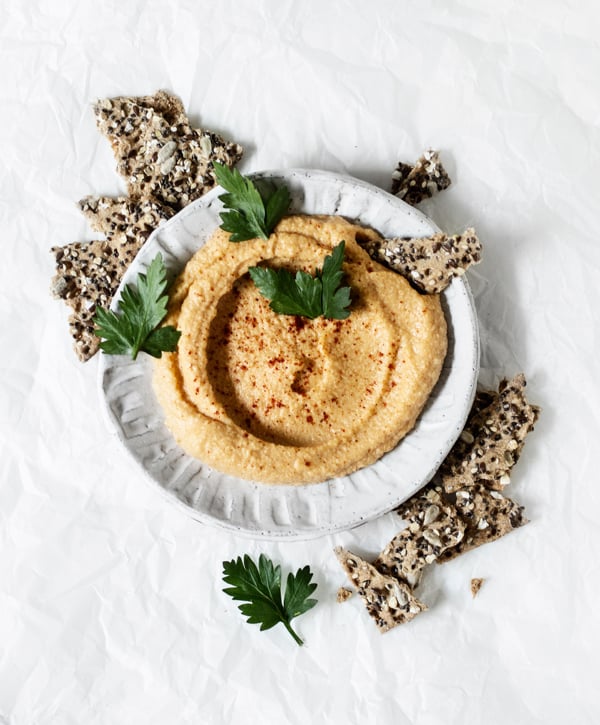 When I posted my recipe for sweet potato hummus a few weeks ago, I suspected it would be a hit, and I was right. In the time since I first shared it, a ton of readers have tried, modified, and repeated the recipe. Hooray! I love when the things I like to eat are as well loved by others as they are by me.
I have two favorite dips/spreads. Hummus is one. The other is cashew cheese, and I love it for pretty much the exact same reasons I love hummus: it's tasty, addictive, versatile, and completely open to modification. Just as there are tons of hummus varieties to enjoy—red pepper, sundried tomato, olive, sesame, mixed veggie—so too are there hundreds of ways to enjoy cashew cheese. I tend to like it best mixed with sundried tomato and basil—"pizza cheese," I call it—but I've also mixed it with dried cherries and lemon zest, mixed herbs, and red pepper flakes. No matter what I do with it, it's delicious.
Given the success of sweet potato hummus, I wondered this week if I couldn't enhance my basic cashew cheese the same way, and with equally stellar results. I whipped up a small batch of my recipe—1 cup cashews, salt, lemon, water—and then blended it with one small steamed sweet potato—about a cup's worth. The result? This insane goodness: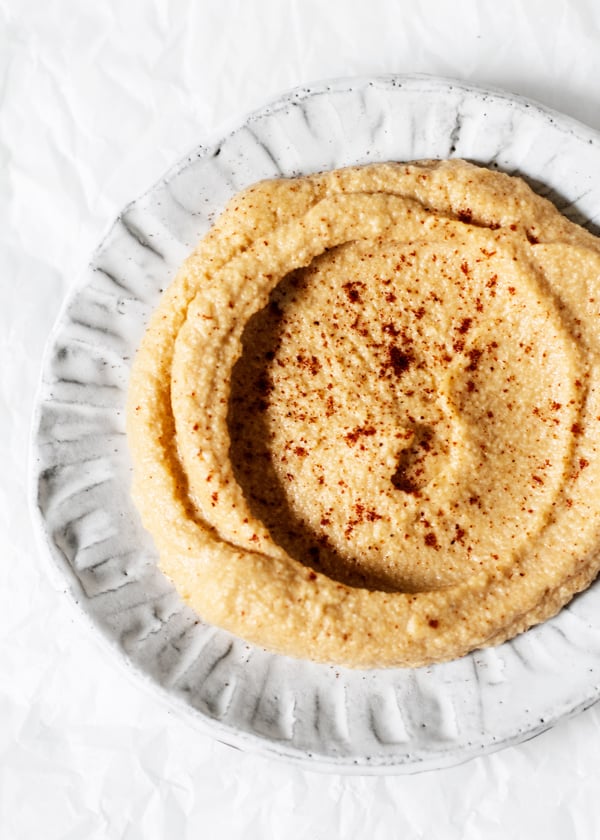 This stuff is so good. I mean, so good. And it's easy to make. An additional upside is that it's not quite as rich as regular cashew cheese, as the sweet potato helps to lighten it up. It's a great dip for fall, for holiday gatherings, or really for any time of year.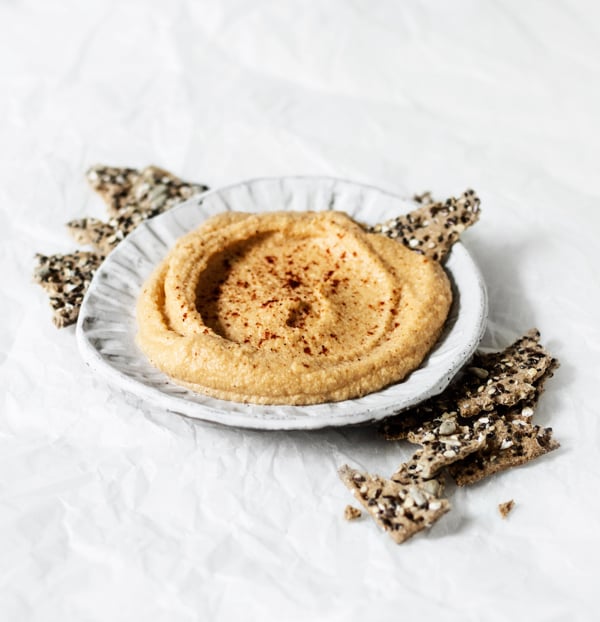 Sweet Potato Cashew Cheese
Recipe Type
:
dip, spread, side
Cuisine:
vegan, gluten free, soy free, no oil
Author:
Prep time:
Cook time:
Total time:
1 cup cashews, soaked
 for at least 2 hours and drained of soak liquid
1/2 teaspoon fine salt
3 tablespoons nutritional yeast

Juice of 1 lemon
1/4-1/3 cup water (as needed)

1 medium sweet potato, steamed or baked and flesh scooped out (you should have about 1 heaping cup of mashed potato)
1/2 teaspoon cinnamon
Dash nutmeg
Place the cashews in the bowl of a food processor. Add the salt, nutritional yeast, and lemon juice. Pulse a few times. With motor running, drizzle the water into the bowl until the cashews are forming a creamy, uniform dip (you might need to stop now and then to scrape the bowl).

Add the sweet potato mash, cinnamon, and nutmeg, and blend again. Check seasoning and adjust salt and lemon as needed. Serve!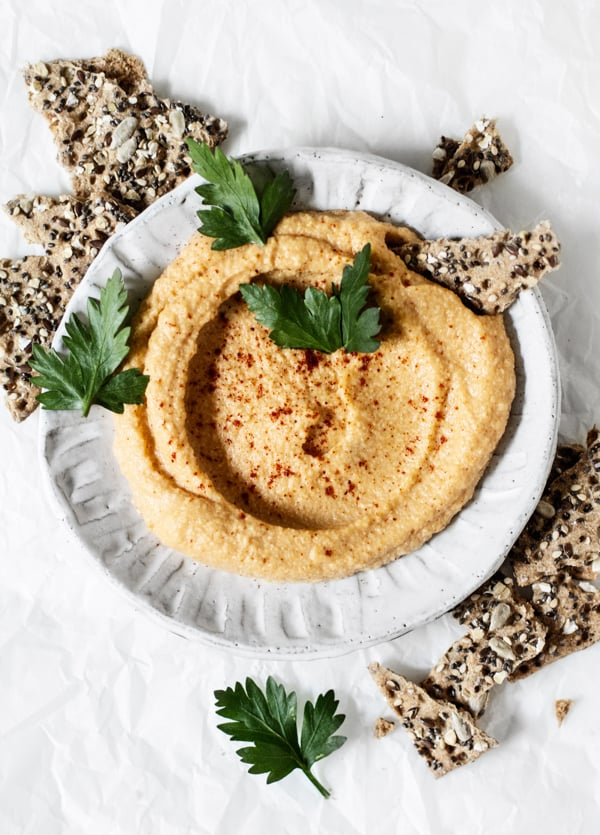 The dip is great in a collard or a whole grain wrap, with crackers, as a sandwich spread, or with crudites. I'd even be happy to mash it into a salad!
And on that note, I have a ton of flashcards to make (my first set of midterms are next week—oy!) and M's due to arrive in a couple of hours 🙂
Welcome to the weekend!
xo