Thanks for all of the great feedback on my expo recap! I'm glad that you enjoyed my reviews, and I hope that some of those products will impress you as much as they impressed me.
It's back to usual here, after all of the commotion of the Expo/VegFest weekend. And the usual always includes a bunch of meal sized salads. Right now, I'm trying to craft combinations that mix up late summer and early autumn produce (farmers markets in this region are still full of tomatoes, corn, and cucumbers, as well as all of the early fall squashes and greens). My favorite right now is a sweet potato, tomato, and pesto salad over mixed baby greens and spiralized zucchini, and it's delicious.
This is my favorite kind of salad: simple, yet filling and hearty. Only five ingredients here, but so much flavor and texture.
Sweet Potato Pesto Salad
Author -
3

cups

mixed baby greens

spinach, kale, mesclun, etc.

1

small sweet potato

baked or steamed and cut into 3/4" chunks

1

cup

spiralized zucchini

1

small or medium heirloom tomato

chopped into 1/2" chunks

1/4 - 1/3

cup

pesto of choice

see options below

Squeeze of lemon

optional
 Pesto options abound, but here are three CR favorites:
My favorite (classic) vegan pesto
Chickpeas would also make a nice addition to this salad, as would hemp seeds. As with all salad bowls, it's easy to customize.
Before I go, I wanted to share a quick recap of DC VegFest this past weekend!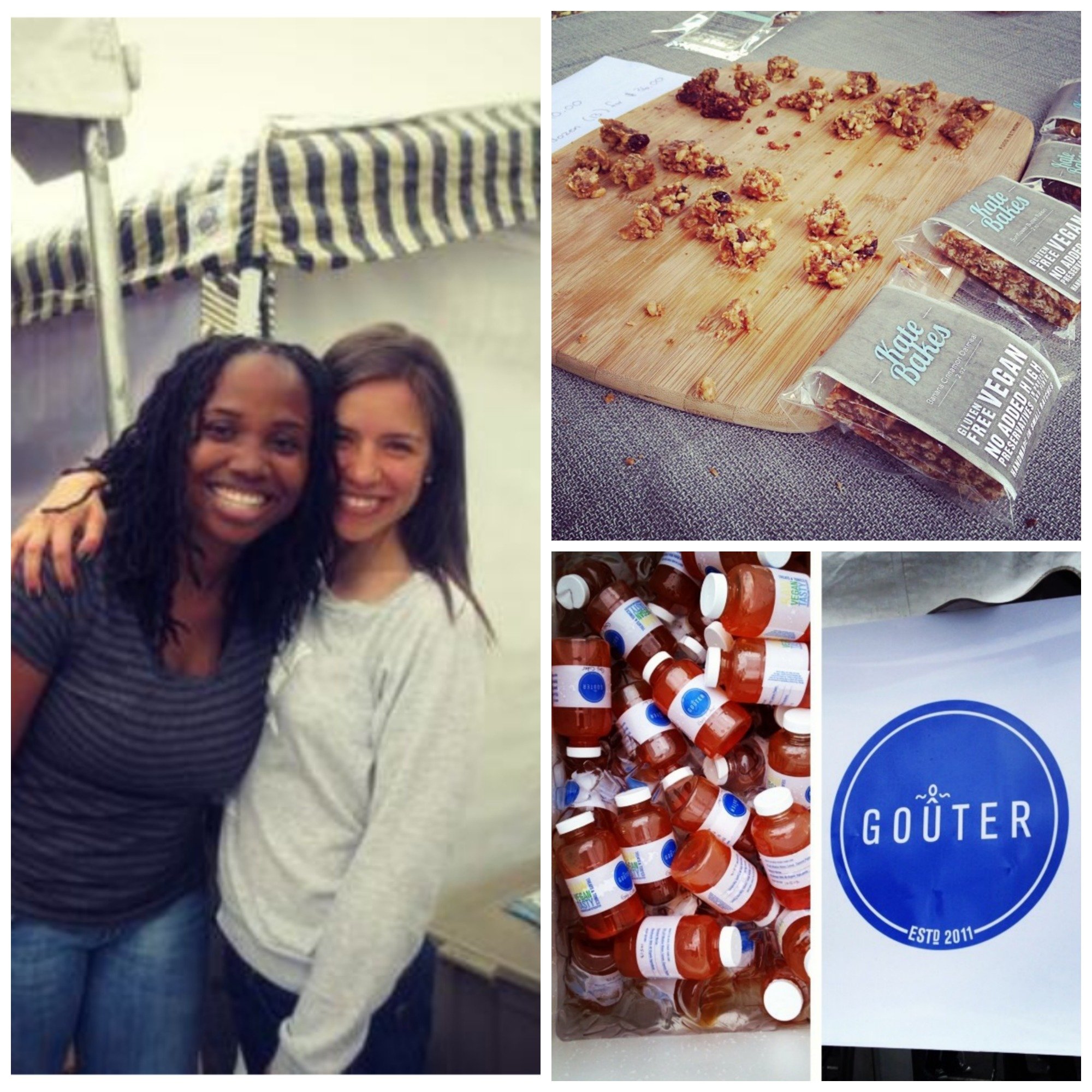 Organized by the incredible people at Compassion Over Killing, DC VegFest is a one day event that celebrates animals, health, the planet, good food, and community. It's always fun, and I was really bummed that I had to miss it last year because of school. This year, I got to see some of my favorite local brands on display, including Gouter (my review of the brand here) and Kate Bakes Bars (review here). I also got to see some of my favorite people, including Josh Tetrick of Hampton Creek Foods, Dan and Annie Shannon, and Rich Roll speak.
I was particularly excited that my canine friend Rosie, whom a friend and I were babysitting for the day, was so popular!
And it was also lovely to meet Monique, who writes Brown Vegan. She greeted me with the most tremendous, warm, and enthusiastic hug and smile. It made my whole day!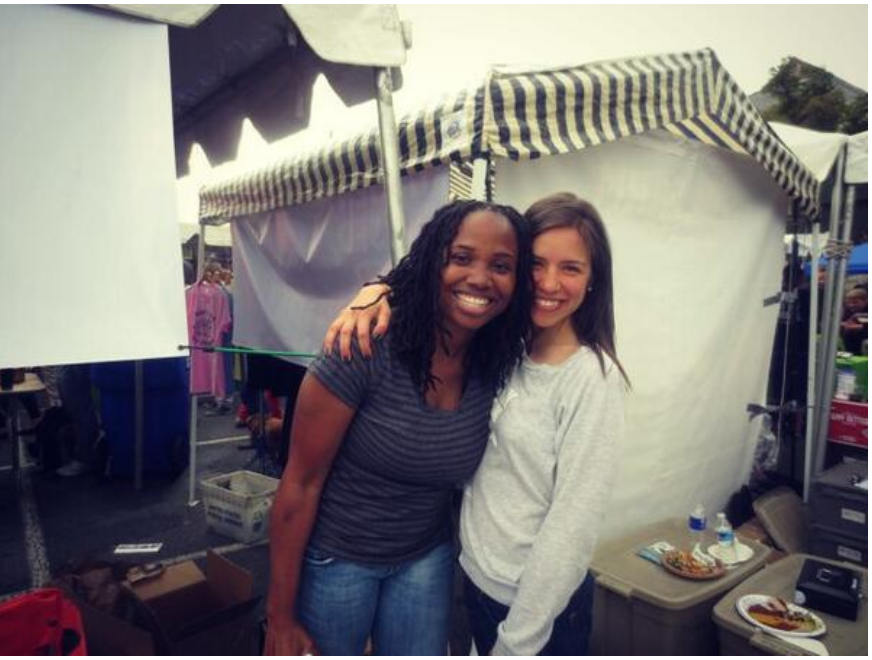 And since my friend Justin was tabling with the folks from Herbivore, I decided to treat myself to a new tee. I've been hoping to get the "compassion is invincible" style for a while now, and so that's what I did.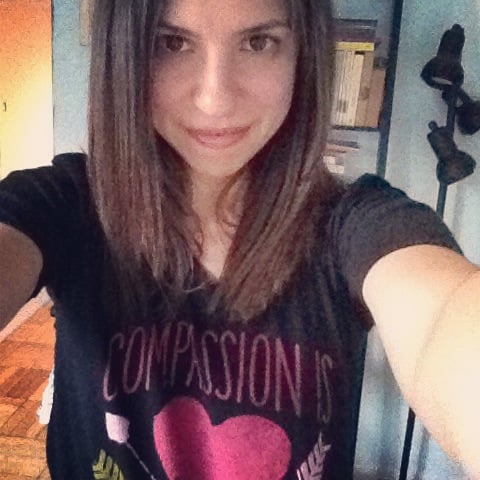 Thanks for the new threads, Herbivore! And to everyone who came out and made DC VegFest so great: the hardworking vendors, the many volunteers, the folks who prepared food all day long, the inspiring speakers, and of course, all of DC's vegcurious community. Always an inspiration to be in that company.
Tomorrow, a new book review! Night, all.
xo