Happy Sunday, friends. In case you missed it, the folks at NuZest are hosting a giveaway for CR readers; the first 200 people to sign up will receive free sample packs of their vegan, non-GMO, allergen free pea protein powder, and three lucky readers will receive three full sized tubs in flavors of their choosing. Check it out! And in the meantime, here's weekend reading.
Feeling snacky? Ali has done it again with these scrumptious, dehydrated broccoli crunch snack bites. I know from experience that dehydrating crucifers, while utterly delightful, is also a little stinky. so keep the windows open!
Speaking of raw food, I am positively drooling over Amy's raw curried mango coconut rice.
I was fortunate enough to have a vegan meal this past week at Cedar restaurant in DC. A chilled pea and fennel soup was my appetizer selection, and since then, I've had pea soup on the brain. This bright green bowl from the wonderful Heidi Swanson looks perfect.
Moving on to breakfast/brunch. How perfect are Ella's gluten free and vegan French crepes?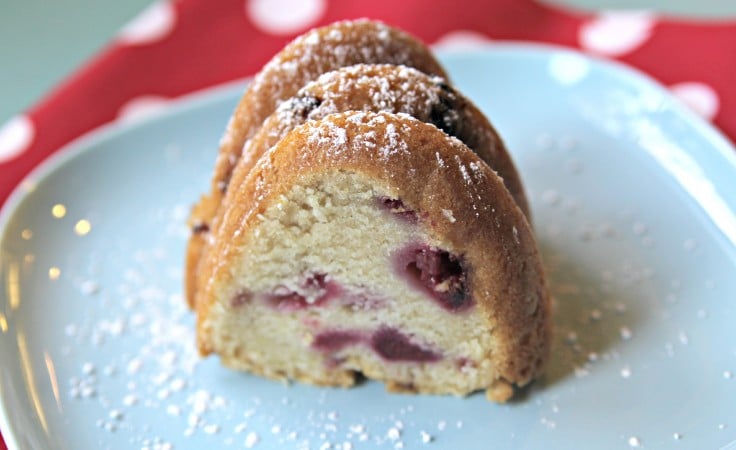 Finally, Julie's lemon raspberry cake (both GF and vegan) is a perfectly simple, seasonal treat.
Reads
1. Interesting blog post, via the Humane Society, about chickens' cognitive abilities. I've heard it argued that chickens suffer more than any other farm animal, and they rarely command the sort of sympathy that piglets and cows do, in part because they're so often dismissed as "stupid." You'll be surprised at some of the complexity this article describes. Of course, I don't think that we need proof that an animal is intelligent to conclude that it's wrong to imprison, torture, and kill him/her. But if information like this helps to make people feel more connected to farm animals, then so much the better.
2. Perhaps you all remember Emma's wonderful Green Recovery story, featured quite recently on CR. Right now she has a guest post up on my friend Janae's blog, Bring Joy, about exercise habits post-recovery. I loved it, and could relate to so much of what she said. I, too, have been through ups and downs as I define my relationship with exercise/fitness post-ED, and I too have had to examine my motives and listen to my intuition frequently. Ultimately, it was yoga that really helped me to embrace movement again after too many years of abusing physical fitness. But I'm sure that the journey is different for every person, and Emma's wise words about self-trust may be helpful to you if you're navigating this space.
3. Speaking of body image, my dear friend Kristy recently wrote a stellar post about body image. It begins humorously, with a busted zipper on a pair of snug jeans, and in her characteristically subtle, humble way, Kristy doesn't belabor her point. But she has some great things to say about balance and self-acceptance. I especially liked her thoughts about allowing one's body to shift and change over time. I don't have to tell you that this topic has been on my mind often in the last four years. This post, this one, and this one sum it up nicely.
Kristy, you are beautiful and awesome. Also, your flourless chocolate peanut butter cookies look insane; please send me some.
4. An article from Shape magazine called "Is Your Diet a Cult?" In some ways, I really liked it, especially points #3 (you constantly live in fear of cheating) and #4 (other diets personally offend you). I'm all about eliminating the notion of "cheating" from the food lexicon, and I also think that part of feeling secure and confident in one's own "food style" is no longer feeling the need to lambast or put down other ways of eating (something I was unfortunately known to do in the early raw/vegan days).
Of course, the whole idea of "forbidden foods" is a rich and complicated one. Certain foods–many foods–are not included in a vegan paradigm. For me, this is a matter of philosophical choice, rather than adherence to any sort of diet plan. And even in the absence of ethics or philosophical orientation, I don't think it's necessarily cultish to decide that certain kinds of foods are not desirable to eat; my vegan friends who identify as plant-based eaters or nutritarians have chosen, thoughtfully and with plenty of free will, to eliminate certain foods from their diets, usually after a long process of experimentation and listening to their bodies. It's a far cry from the "rules" of conventional weight loss.
Within my veganism, though, the idea of "forbidden food" is an absolute no-no. Gone are the days when I can stomach any eating "plan" that tells me to eliminate carbs, or oils, or salt, or sugar, or every morsel of processed food, or …anything. I've made the choice to eat a diet that's specialized by any standard. But that choice, and all of the good/bad or forbidden/allowed thinking that characterizes most diets, so many of which I've tried, feels very different.
In any case, I think it's a refreshing change of pace when mainstream womens' magazine critique excessive rigidity in the realm of food, since they so often reinforce it.
5. I really liked LV Anderson's piece for Slate entitled "Stop Describing Your Diet as Clean Eating." The article is likely to strike nerves, since "clean eating" is such a popular term, and let me disclaim that I know it can be a positive, enthusiastic one. Words are words, and ultimately the meaning of an expression like "clean eating" is determined by the person who uses it; if it signifies nourishing, beautiful, minimally processed food to you, then that's great.
To me, the word "clean" necessarily evokes its antonym, the word "dirty." And no matter how happily I celebrate healthful food, I can't bear to call any food–processed, greasy, fried, whatever–dirty. It's such a loaded word, so charged with puritanism; as Janae noted when I tweeted this article "Can we throw in 'pure' as well? Pure, clean…might as well add righteous :)"
I have a similar reaction. The food we eat is not a measure of our virtue. Drinking green juice and eating salad does not make one a better person, just as eating any of the foods we like to label as "unclean" these days does not besmirch one's immortal soul. We can find words to describe food as healthful that don't come loaded with moral judgment. Just my two cents.
And that, friends, is that. I want to circle back to some of the thoughts we all shared on being self-critical last weekend, so you can expect that–along with the usual recipe sharing–this week. Happy Sunday.
xo