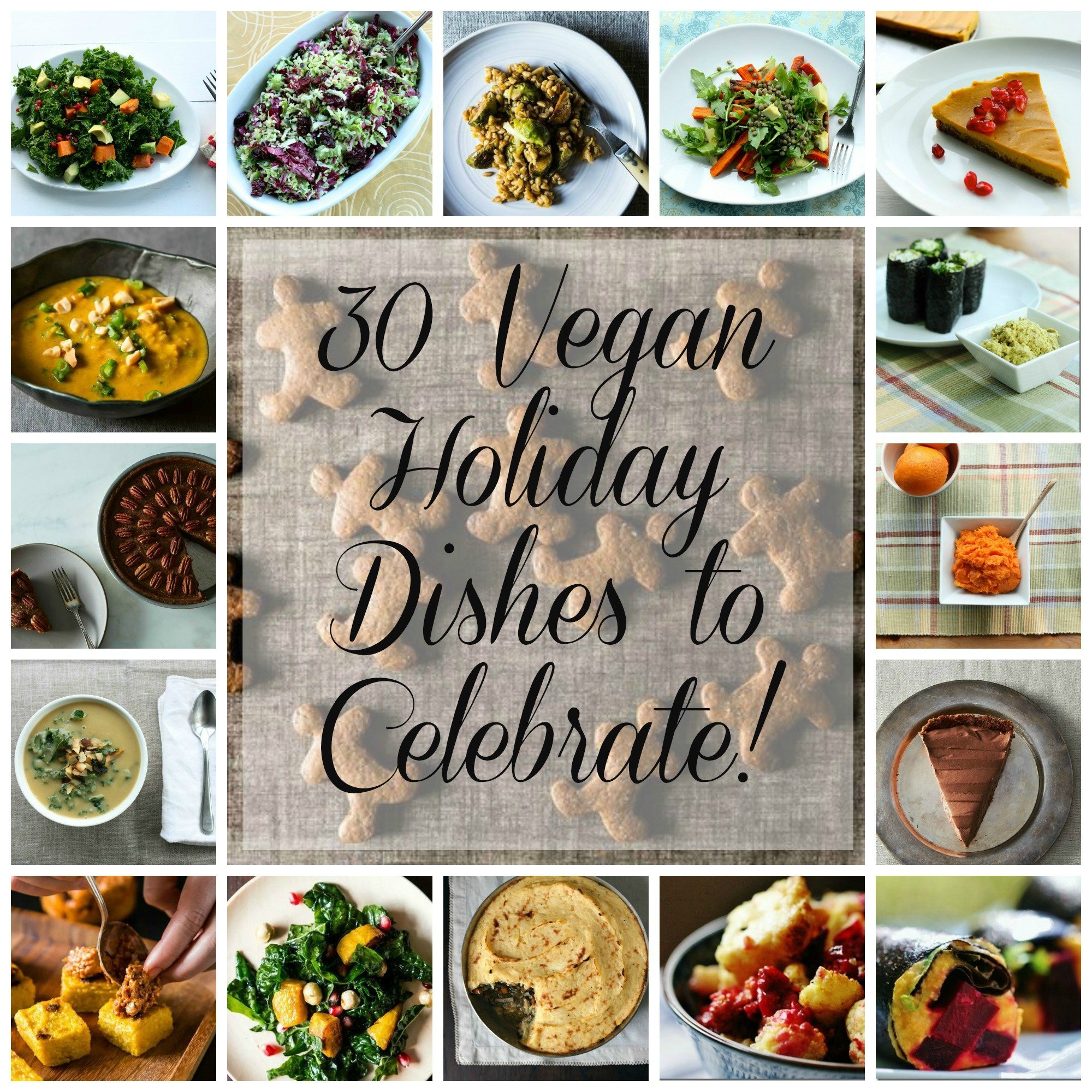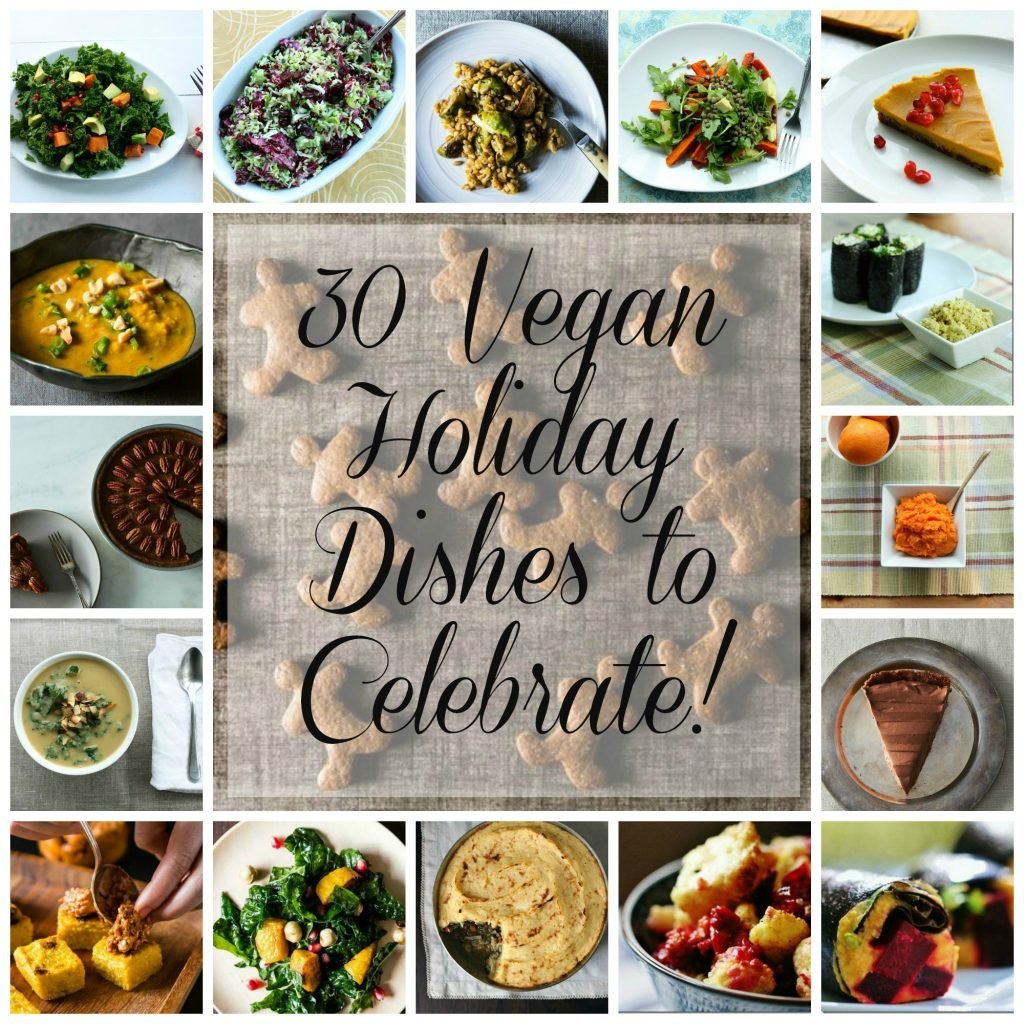 As usual, I'm a little late getting this round up of recipes together, but hopefully there's still time for my readers to make a few of these recipes for holiday gatherings, or perhaps a New Year's dinner party! Here are some of my favorite holiday dishes, all of them vegan, some of them raw, most of them gluten free. There's something for everyone in the 30 appetizers, soups, salads, sides, entrees, and desserts that follow. Though I'll be blogging through the week (with a not-to-be-missed appetizer tomorrow, and a bunch of fun holiday breakfast ideas later in the week), I'm already wishing those of you who celebrate it a delightful Christmas.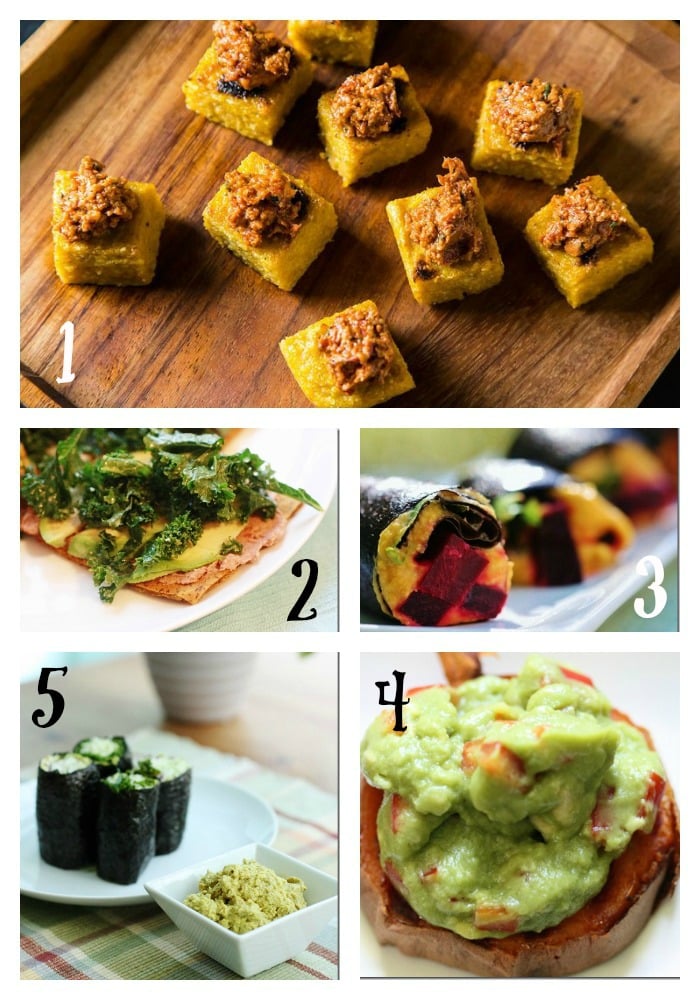 1. Polenta squares with sundried tomato tapenade.
2. Curried kabocha squash flatbread.
3. Sweet potato and beet nori rolls.
4. Chili-rubbed sweet potato rounds with guacamole.
5. Turmeric and pumpkin seed pate.
1. Carrot ginger bisque with cashew cream.
2. Roasted cauliflower and parsnip soup.
3. Yam and peanut stew with kale.
4. Roasted rutabaga and parsnip soup with coconut bacon and kale.
5. Kabocha squash and tofu curry.
1. Kale and kabocha salad with pomegranate seeds and toasted hazelnuts.
2. Kale salad with roasted sweet potato and avocado.
3. Roasted carrot and avocado salad.
4. Kale salad with lentils and sweet apricot vinaigrette.
5. Shaved brussels sprout salad with radicchio and cranberries.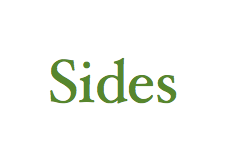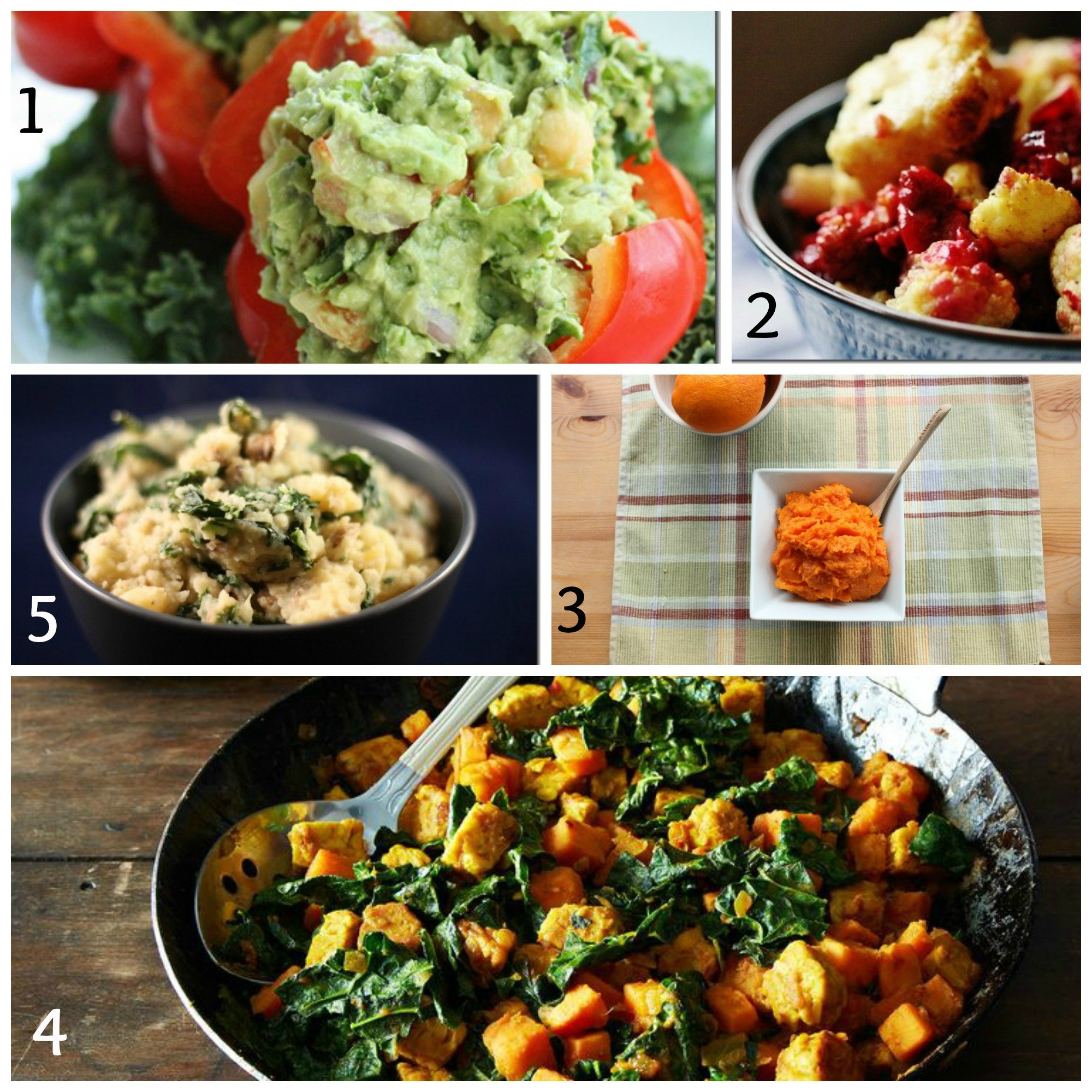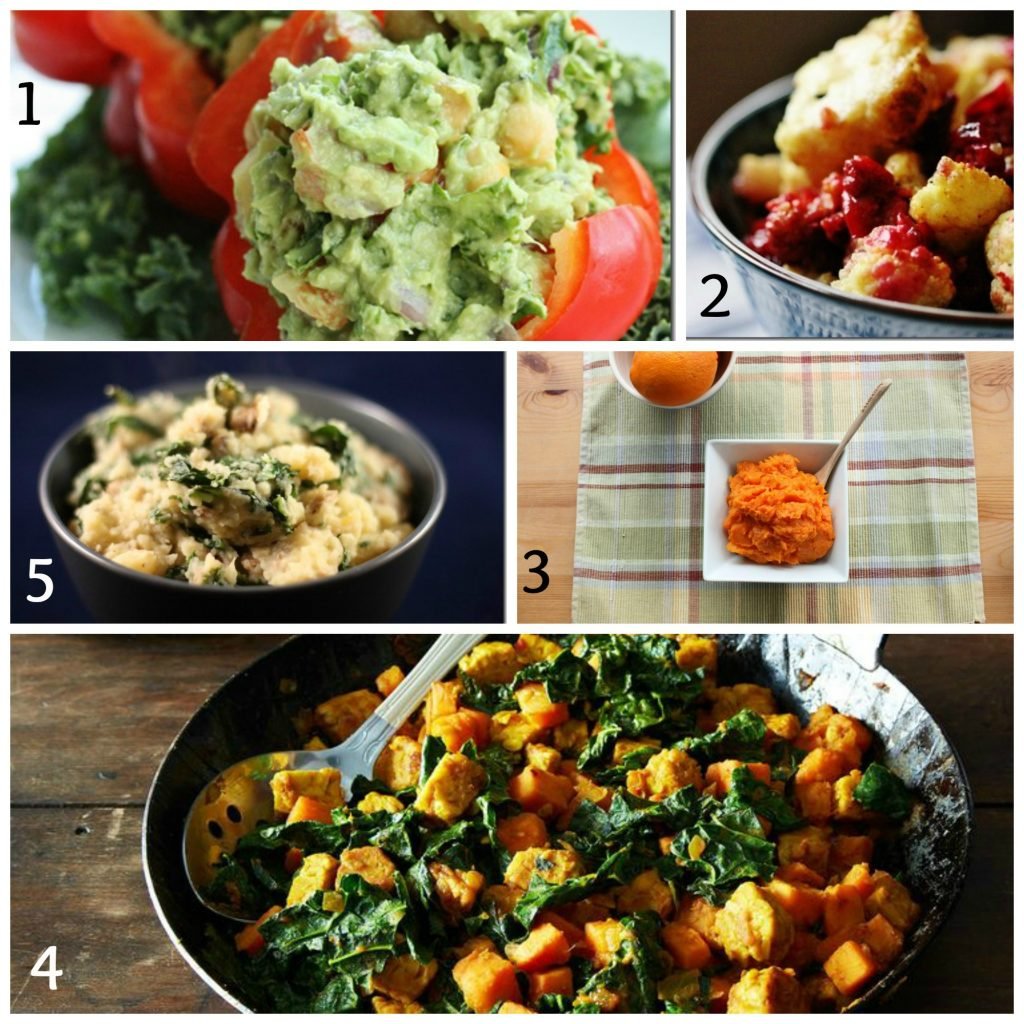 1. Peppers stuffed with confetti guacamole.
2. Curried cauliflower and cranberries.
3. Sunny butternut squash and sweet potato mash with citrus.
4. Tempeh and sweet potato mash.
1. Farro with leeks and balsamic roasted brussels sprouts.
2. Vegan lentil shepherd's pie with parsnip and potato mash.
3. Farro salad with beets and carrots.
5. Wintery mushroom, kale, and quinoa enchiladas.
Big shout out to my friends at Food52, and to the incredible photographer James Ransom in particular, for so many of the images in this collection, and for making our recipes look so beautiful.
And now, on to some weekend reading!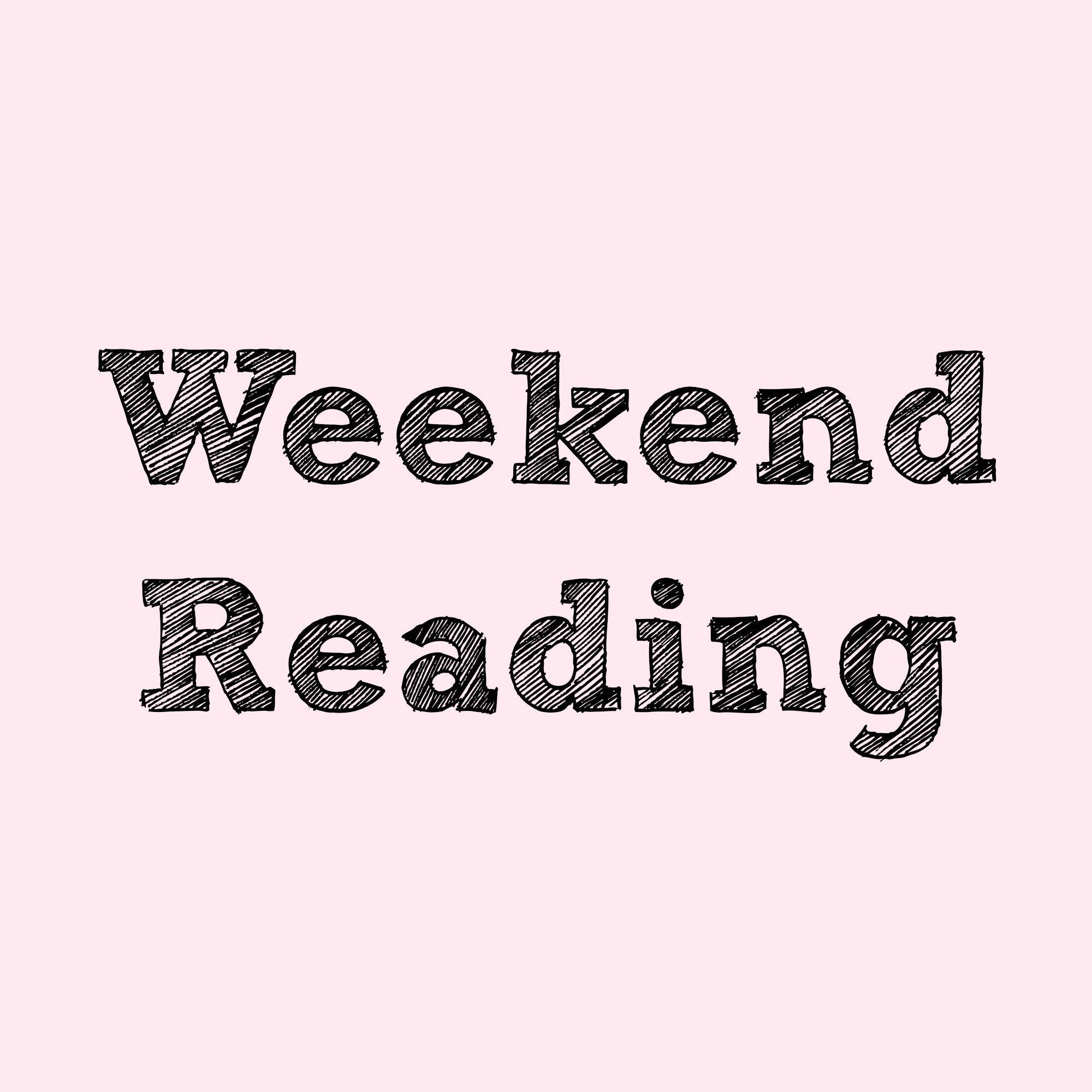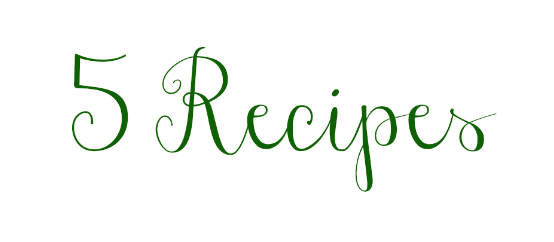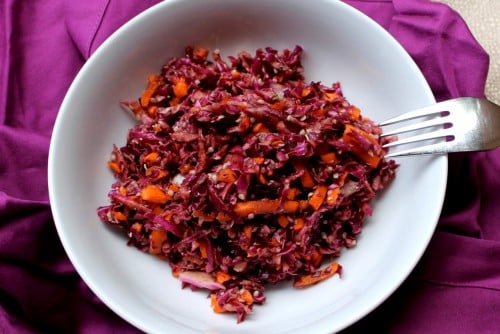 All this talk of festive recipes is making me crave JL's balsamic and hemp seed cabbage salad — perfect for a holiday appetizer!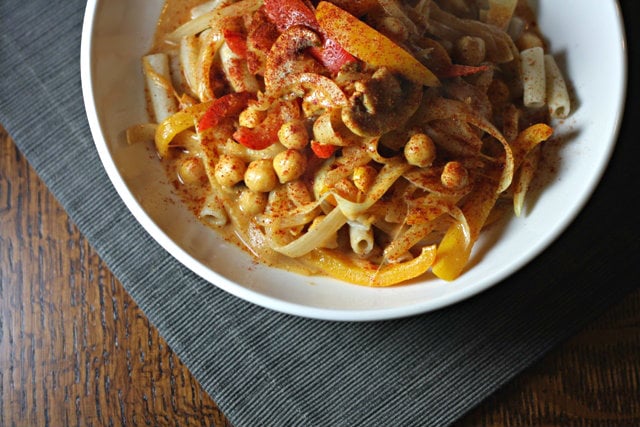 Beth's chickpea paprikash over brown rice penne looks hearty and flavorful.
Craving something cool and colorful after all of the rich holiday fare? Alicia's citrus pomegranate salad hits the spot, and then some.
Heidi's miso tahini soup, featuring avocado and delicata squash, is is on my must make immediately list. Nourishing and hearty.
And if you're in the mood for something fruity and fresh instead, try Alexandra's lovely cranberry orange smoothie.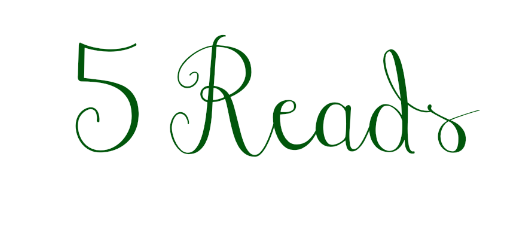 1. An interesting article about ER wait times, courtesy of Pro Publica.
2. Many of you have probably already read the Wall Street Journal's The Lobotomy Files, a multimedia project that tells the story of some 2,000 WWII veterans who were lobotomized after the war. Michael Phillips, author of the three primary articles that spearhead the project, did an incredible job reporting. A harrowing read, to be sure, but important.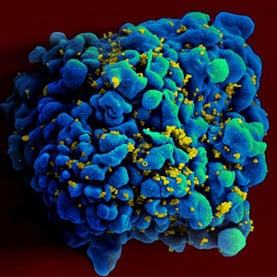 3. An interesting post from Scientific American on promising new developments in the search for a way to treat or prevent the AIDS virus.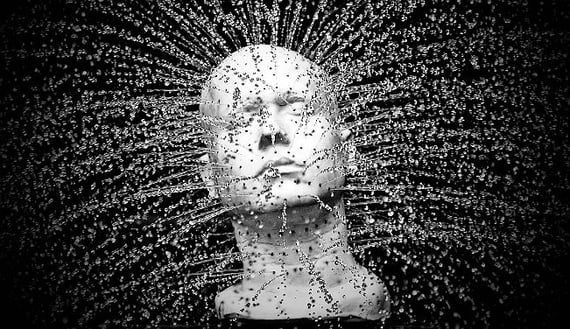 Kozumel/Twitter
4. My friend Beth pointed me to this article about artist Jason Silva, and the importance of awe. I loved it.
5. And finally, Lauren put this blog, post, issued by NEDA, on my radar. It's a list of twelve ideas to help people with eating disorders navigate the holidays. Perhaps it won't resonate with everyone, but it certainly resonated with me. I found it very useful, not only as a collection of thoughts on how to help those who are actively struggling with EDs, but also as a toolkit for folks who are recovered, but who may continue to feel a sense of anxiety, fear of the loss of "control," or isolation at the holidays. I'll be keeping it close to me. Thanks, Lauren, for sharing!
Plenty to think about — that's all for today. Happy Sunday, friends.
xo