I turned in my cookbook manuscript on Wednesday. Sort of.
I turned in the most unpolished and incomplete work that I've ever submitted to an editor. The scaffolding of something finished was definitely there, but it was littered with "TK," which is publishing shorthand for "to come."
Otherwise known as, "I'll need to add this at a later time because I just haven't managed to write it in the mad-dash scramble of the last week."
I'd had a vision of how I'd feel on Wednesday night. I'd be relieved. Accomplished. Free. I'd make a toast with some friends, put my feet up, maybe sleep in late on Thursday morning.
I spent Wednesday afternoon furiously trying to tie up loose ends, my heart racing in a way that I remember well from grad school. It's the sweaty, low-grade panic that comes with approaching a deadline.
At a certain point, it made the most sense to send in what I had. I knew that I wouldn't get my manuscript to where I wanted to be that same week, let alone that day. I skimmed over everything, added my TKs, and sent it in to my editor with an honest, apologetic email.
I've found that it's normal to have a sense of disappointment after big events, milestones, or anticipated moments. I remember how oddly let down I felt on the day of college commencement, my last grad school class, the day I packed up my things and closed the light to my office door, leaving my publishing career behind.
These endings are rarely as triumphant as we want them to be. The demarcation of before and after is blurry, not sharp.
I felt all of that on Wednesday, combined with disappointment in myself for not having done better. I'm already embarrassed at having asked for multiple extensions, for inconveniencing Ashley with my delays, and for having had such a complicated, difficult time creating. On top of everything, I couldn't even turn in a clean draft—something I've always prided myself on.
Someone pointed out to me recently that I spent years helping authors with unfinished manuscripts. It was a beautiful reminder that there are seasons of giving and seasons of accepting in life. Needless to say, when my editor responded to my submission email, she was kinder to me than I was being to myself.
A few hours (and a glass of champagne) later, I texted a close friend to tell him about the day. He's a former editor, too, so I knew he'd understand what I meant when I described a manuscript littered with TKs.
"Life is just one vast fabric of TKs," he wrote back. "Champagne was certainly in order."
"Truer words were never spoken," I responded.
How very humbling it has been to struggle with this thing. I've chipped away at it since the first few months of lockdown. No moment of the creative process was fluid, so I guess it's only appropriate that "completion" was messy.
But yes, life is just one vast fabric of TKs. And if this week offers me any sense of triumph, it's the ability to know that and to laugh about it. I've done that many times in the last couple days. Now it's onwards to what I'm sure will be a tortuous editing process 😉
Wishing you a week of patience and tolerance for all of the TKs that life throws at you. Happy Sunday, friends. Here are some recipes and reads.
Recipes
As if I need another air fryer potato recipe. But these look so good.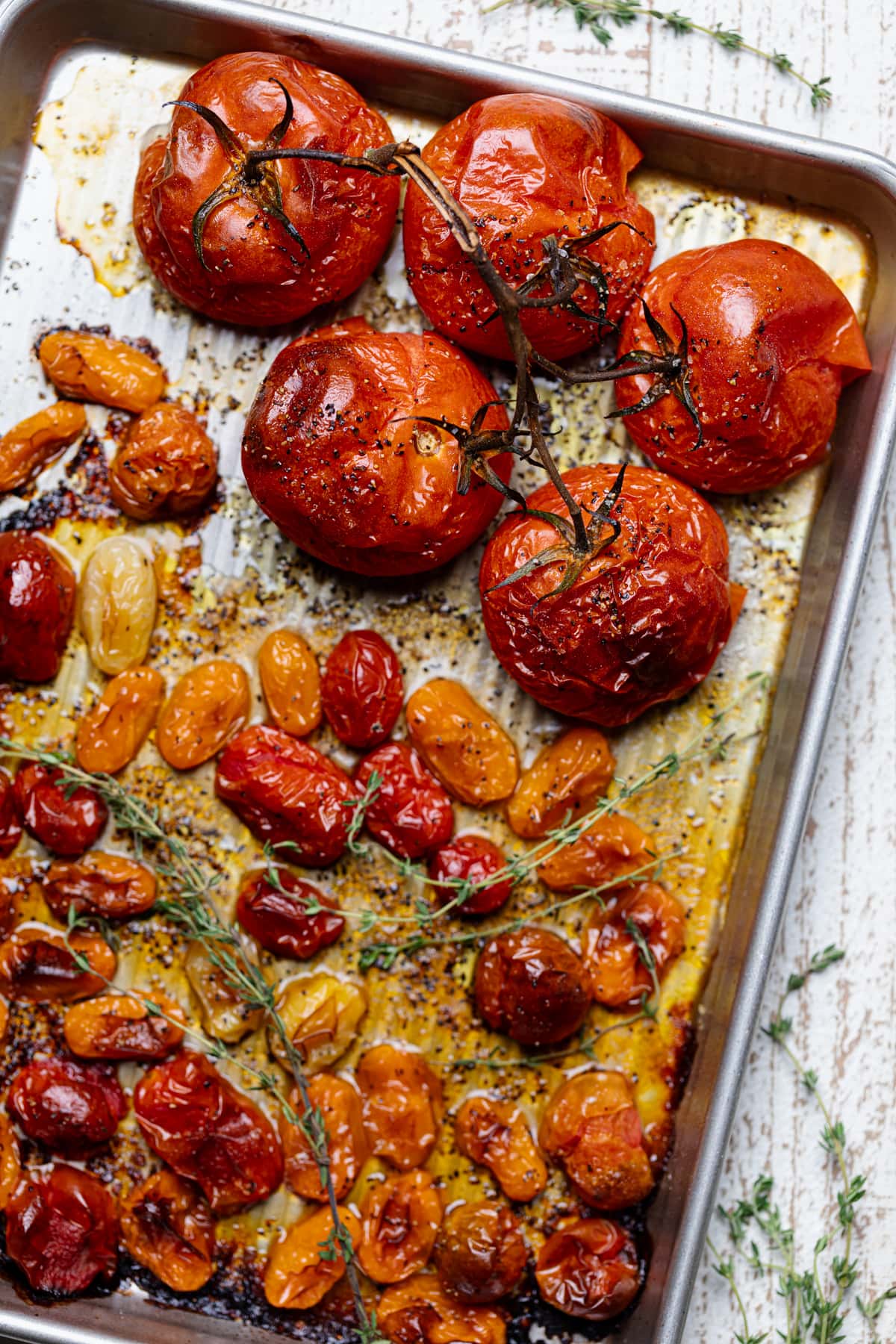 Nothing like a summery sheet pan of roasted tomatoes.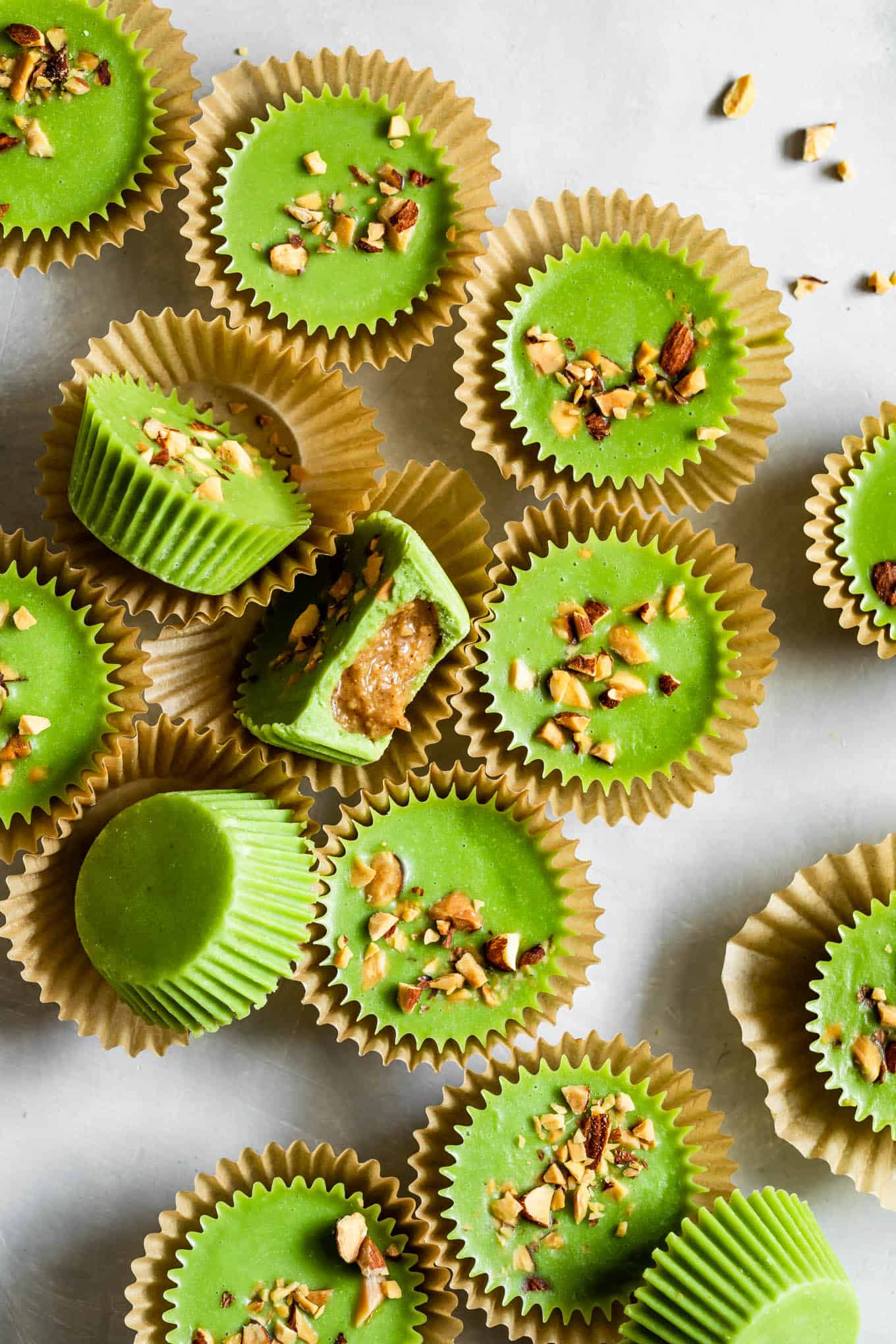 I can't get over the color of these little matcha cups!
I've been playing around with a new homemade barbecue sauce recipe lately, so these mushroom tacos are very apropos. Would love to try them with cashew cheese.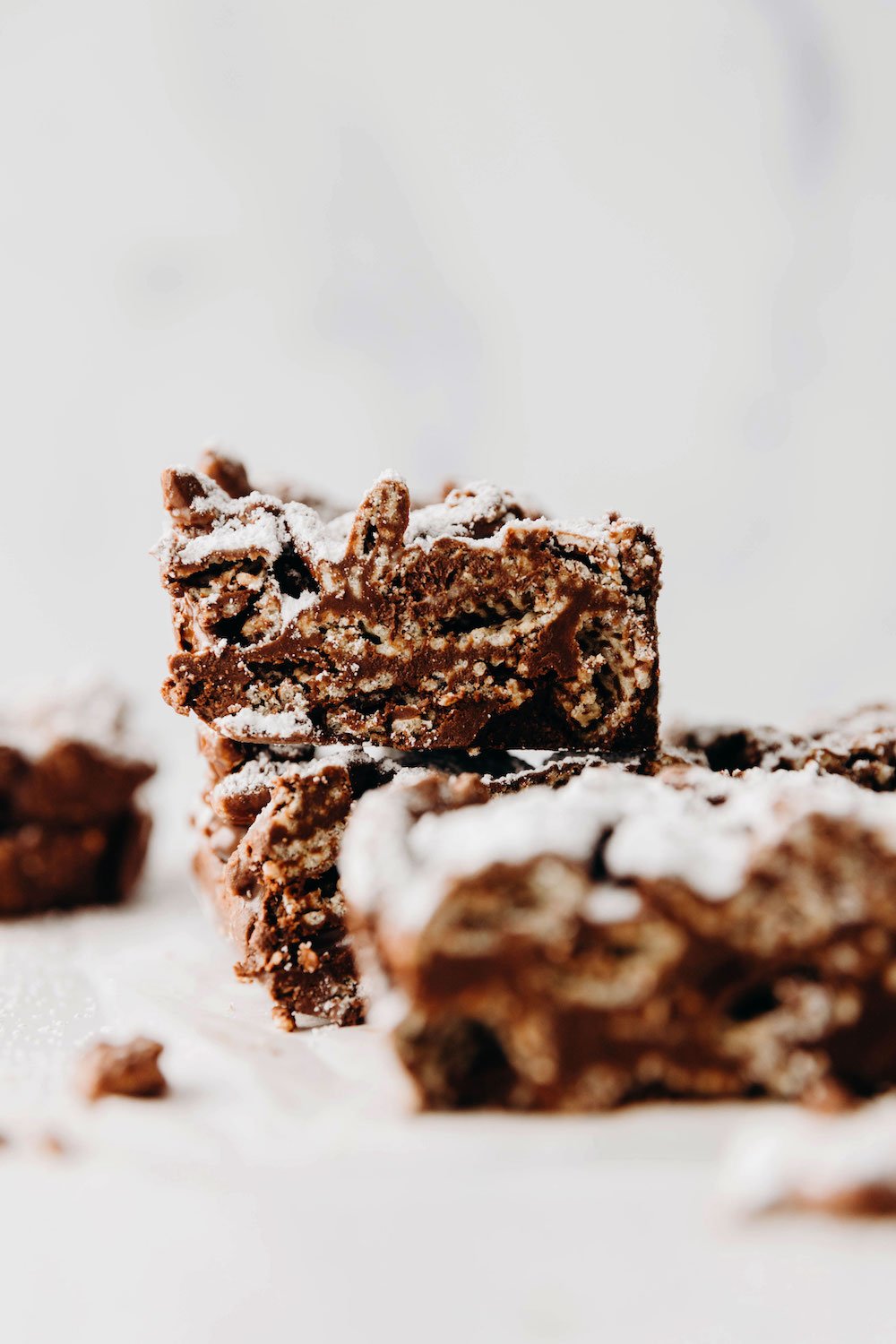 I had no idea what puppy chow was until now, but I like it.
Reads
1. Ida's arrival in New York City was scary, and I was very lucky. I'm thinking of people around the country who suffered damage or loss as a result of the storm.
2. An interesting look at what makes a job satisfying.
3. I thought that Kate Silber's essay about how a cancer diagnosis transformed her relationship to the outdoors was so lovely.
4. Confession: I've been using the word "compote" for years without knowing exactly what it is. Here's a guide to fruit spreads, from jelly to marmalade.
5. One neuroscientist is trying, however formidable the undertaking, to model what happens to our brains when we're depressed.
Wishing a good Labor Day and long weekend to those who have it. Till soon,
xo