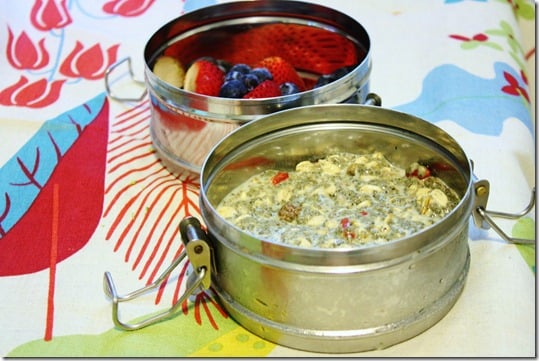 Though I wouldn't quite call breakfast the most important meal of the day — I think all daily meals are important! — I do think that a nourishing morning meal sets a good tone for all of the hours that follow. I know that many people don't have much of a morning appetite, and I would hesitate to suggest that anyone disobey his or her natural hunger signals, but I personally can't imagine skipping breakfast! It gives me the energy to go about my day, and beyond that, some of my favorite foods are breakfast foods: smoothies, granola, hot porridge, pancakes, and chia pudding, among them. If you flip through the "breakfast" tag on my blog, you'll get a sampling of the many delicious morning meals that I make and enjoy regularly.
As you can gather from that sampling of breakfast favorites, there's a huge variety in the kind of breakfasts I like to eat. On some days it's a smoothie or an all-raw breakfast salad; on others it's warm grains with walnuts and dried fruit. My breakfast choices depend upon whether or not I need my food to be portable, weather, how soon I'll be eating lunch, how hungry I am, and what I'm craving. During these summer months, however, I take my breakfast to class and eat it in class every day (my class starts early), which means that breakfast is nearly always the exact same thing: superfood overnight oats, which is my little name for the mixture of chia seeds, soaked oats, hemp protein, gojis, and goldenberries I pack up every morning.
In the first two years of blogging, one of the questions I was asked most often was "what do raw/high-raw foodists eat for breakfast??" Of course, my breakfast choices are not always all raw, but if they were, I'd still have plenty of options: smoothies galore, chia puddings, soaked and pulverized oat groats, buckwheat cereal, raw snack bars and fresh fruit, breakfast salads, and much more! This particular breakfast is ideal for me during summer school because it's easy to pack and transport, it's delicious, and it's very filling: I love chia pudding on its own, but I find that adding oats keeps me satiated longer. I relied on it last summer, and I rely on it still, and it never disappoints me!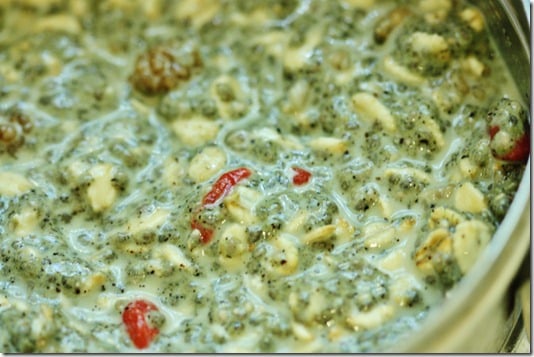 Superfood Overnight Oats (high raw, vegan, gluten free, soy free)
Serves 1
2 tbsp chia seeds
1/3 cup dry rolled oats (purchase certified GF oats if you're a GF eater)
2 tbsp hemp protein (I use Tempt)
1 tbsp dried goji berries
1 tbsp dried mulberries
1 cup homemade or storebought nut milk (+ extra if needed)
2 tbsp date paste or agave
Mix all ingredients in a portable container. Allow to sit for at least 20 minutes at room temperature, and then refrigerate till ready to use.
What's so wonderful about this recipe is the ease: every night before I go to bed, I mix it, allow it to sit for a while as I do my homework, and then move it to the fridge when I go to bed. In the morning, my breakfast is 100% ready to go: all I need add is some fresh fruit as a "side dish." Sometimes I add fresh blueberries to the original mix, which makes it a one-dish meal.
When you take the overnight oats out of the fridge in the morning, you may find that you need to add more nut milk. Go for it! Different brands of chia seeds (and oats, for that matter) absorb different amounts of liquid, so use your judgment. If you like, you can create a "master mix" by quadrupling the dry components of this recipe, sealing them up, and using 1/4 of the mix at a time with 1 cup of almond milk. Think of it as a bag of muesli–just a lot more interesting!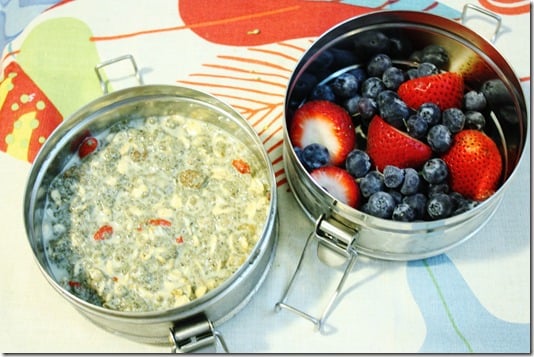 If you're curious about my metal container, by the way, that's a Tiffin: adorable, eco-friendly, portable containers for lunches or breakfasts on the go. You can find these guys at Whole Foods now, or via their website, but I really like to purchase them through Herbivore, which is where I originally found them (and because I love that business, and want to support it as often as I can). They last for ages, and they're incredibly convenient!
So there you have it: a glimpse into my daily morning meal! I hope that you guys find this quick, on-the-go breakfast to be as tasty and satisfying as I do. If you're looking for more high raw, vegan breakfast options, please check out any of the following (and all of the other breakfast ideas on my recipe page!):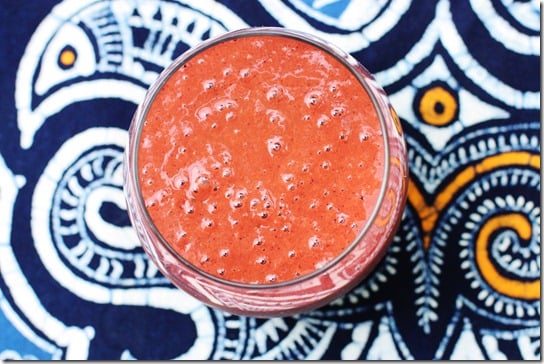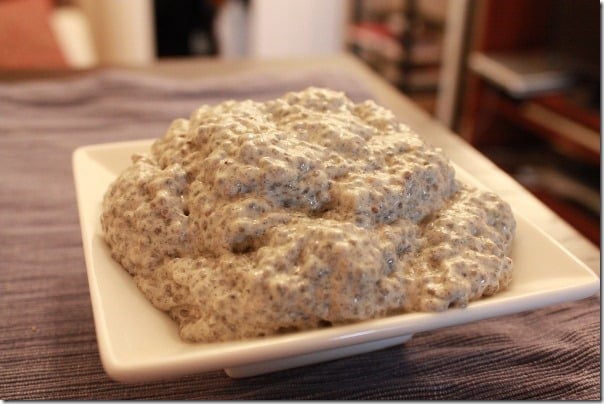 Almond Butter and Sweet Potato Breakfast Salad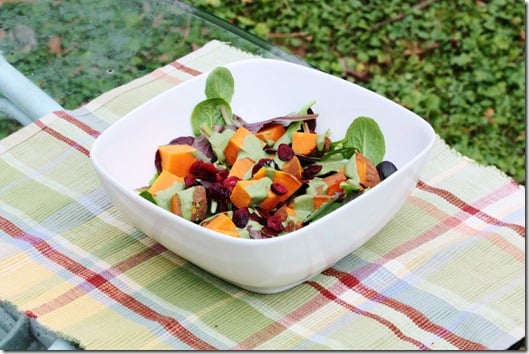 Strawberry and Pumpkin Seed Smoothie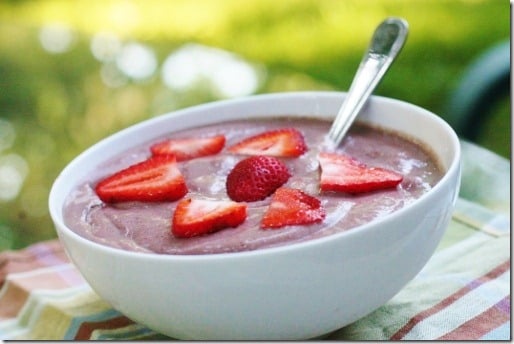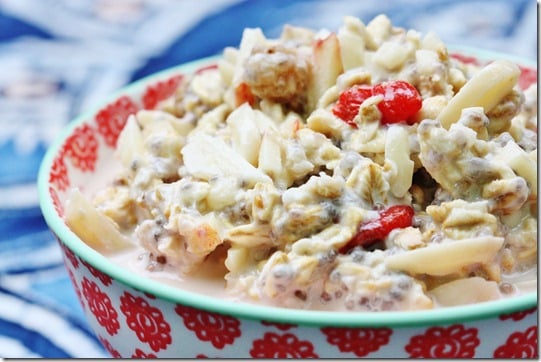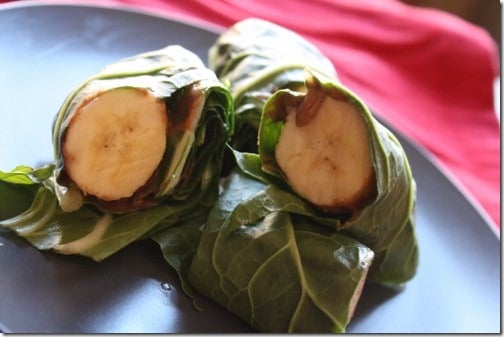 Enjoy them all!
What are your favorite raw and vegan breakfasts on the go? I'd love to hear about them.
xo