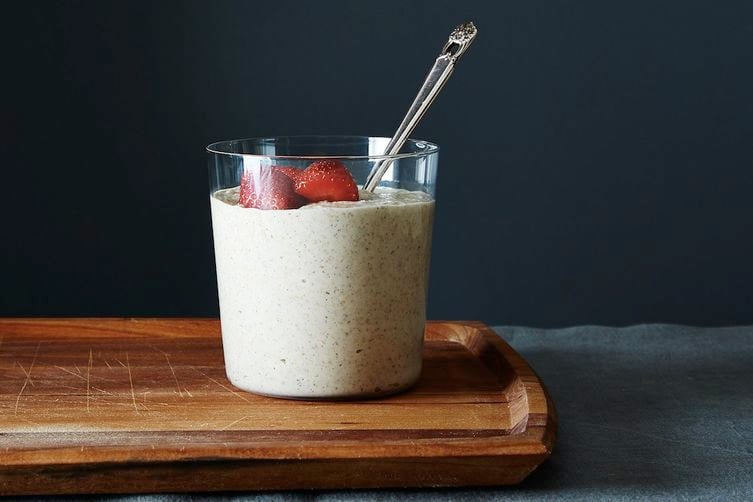 Lately, a lot of my nutrition clients have been asking me for summer breakfast ideas that aren't smoothies. When it's ninety degrees or more outside, the concept of hot cereal is less than appealing. But what happens when you're craving something as hearty and as filling as oatmeal or brown rice pudding, without the piping hot temperature?
This buckwheat porridge is a good answer. It's incredibly filling, but it still manages to feel appropriate for summer. And it's totally delicious.
My typical use for buckwheat groats is buckwheat cereal–buckwheat that's been soaked, rinsed, and either toasted or dehydrated. To make this porridge, you soak raw buckwheat groats (which you can find at most health stores, or on Amazon) overnight, just as you would if you were making the cereal. In the morning, you simply add them to a food processor along with almond milk, cinnamon, sea salt, and vanilla. A few pulses later, you've got a perfect breakfast. A few berries will sweeten the deal.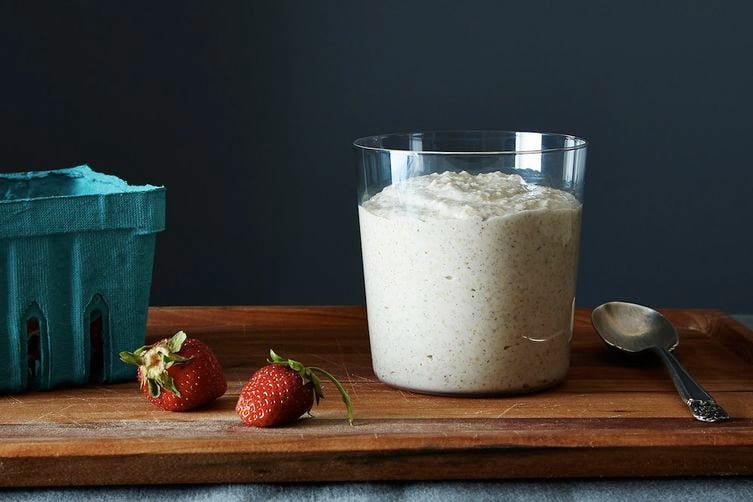 To get the full recipe, head on over to Food52 for today's New Veganism column. I hope you'll enjoy it! A little tip: homemade almond milk works particularly well in this recipe. But if you don't have some handy, any non-dairy milk of choice will be great.
Before I go: remember my review of Nuzest's USA protein powder? I wanted to let readers know that you have till June 15 to take advantage of a 30% discount on all Nuzest products when you use the code Choosing Raw at checkout–a great opportunity to sample the brand at less cost. Head over to the Nuzest site to take advantage!
xo